$420M fund comes to LYFE, with plans for a trans-Pa­cif­ic in­vest­ment strat­e­gy in­tro­duc­ing US biotechs to Chi­na
Less than two years af­ter its launch, Shang­hai-based LYFE Cap­i­tal has come up with an up­sized biotech ven­ture fund. And this time it's spread­ing its wings di­rect­ly in­to the US mar­ket, where it plans to start mak­ing some new bets on a slate of life sci­ence ven­tures in­ter­est­ed in de­vel­op­ing a Chi­na strat­e­gy.
LYFE II came up with $288 mil­lion and RMB 900 mil­lion, or $131 mil­lion, for a to­tal of about $420 mil­lion. In late 2015 LYFE de­buted with $298 mil­lion in its first fund, rac­ing through that at a fast pace. This new fund al­so in­cludes a new of­fice in Pa­lo Al­to, CA, where the ven­ture group plans to add more stakes in the phar­ma­ceu­ti­cal, med­ical de­vice, di­ag­nos­tics, an­i­mal health, health­care ser­vices and dig­i­tal health sec­tors.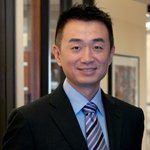 James Zhao
LYFE has al­ready helped 5 US com­pa­nies cre­ate ties with part­ners in Chi­na, says found­ing part­ner James Zhao. This new fund with a high­er pres­ence in the US al­lows LYFE to ex­pand on that, he adds, par­tic­u­lar­ly as re­gards bio­phar­ma, de­vices and di­ag­nos­tics.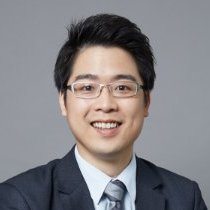 Yao Ho
"There's a broad need for Amer­i­can com­pa­nies try­ing to un­der­stand the Chi­na mar­ket," says Yao Ho, who will be based in the US. Yao Ho has an un­der­grad­u­ate de­gree from UC Irvine and an MBA from Ts­inghua Uni­ver­si­ty.
US biotechs have been heav­i­ly en­gaged in find­ing new part­ners in the gi­ant Asian econ­o­my over the past year. Kite Phar­ma re­cent­ly high­light­ed that trend with its joint ven­ture with Fo­s­un Phar­ma to de­vel­op and mar­ket CAR-T drugs for the Chi­nese mar­ket. And many more are in the ear­ly stages of try­ing some­thing sim­i­lar.
The boom­ing biotech scene in Chi­na, mean­while, has in­spired the growth of some ma­jor ven­ture funds with in­ter­na­tion­al as­pi­ra­tions. WuXi's Ge Li re­cent­ly de­cid­ed to throw in his port­fo­lio of 40 biotechs at WuXi Health­care Ven­tures with Front­line BioVen­tures' 20 in­vest­ments, ac­count­ing for some $800 mil­lion of man­aged as­sets in a new VC named 6 Di­men­sions Cap­i­tal. Front­line chief Leon Chen — a vet­er­an Fi­deli­ty hand — will take over as CEO with Ge Li stand­ing in as chair­man.
Some of LYFE's ini­tial funds were used to back Guangzhou-based can­cer di­ag­nos­tic start-up Burn­ing Rock Biotech. Zhao adds that he ex­pects that this sec­ond fund will play out on a more tra­di­tion­al time­line, tak­ing three or four years be­fore they go back to raise Fund III.