The 50 most ac­tive biotech VC funds in 2017
With mon­ey flow­ing fast in­to the cof­fers of biotech ven­ture funds, it's easy for cash-hun­gry com­pa­nies to imag­ine VCs are al­ways on the prowl for promis­ing bets. But new da­ta sug­gest some in­vestors are far more like­ly to gam­ble on new­com­ers than oth­ers.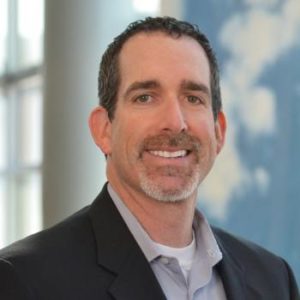 Jonathan Nor­ris
Jonathan Nor­ris, the guy who puts to­geth­er Sil­i­con Val­ley Bank's bi-an­nu­al and an­nu­al VC re­ports, no­ticed our own list of 100 VCs in bio­phar­ma didn't tell the whole sto­ry. While VCs are mak­ing sev­er­al in­vest­ments per year, lots of those funds are chip­ping in ad­di­tion­al cash to their port­fo­lio com­pa­ny's fol­low-on rounds. They're dou­bling down on ex­ist­ing bets rather than seek­ing new deals. So Nor­ris looked at his own da­ta from 2017, took out all fol­low-on in­vest­ments, and just looked at deals in which VCs were mak­ing first-time in­vest­ments in com­pa­nies.
"Most every­one in­vest­ing in the sec­tor is say­ing they're in­ter­est­ed in hear­ing from en­tre­pre­neur­ial com­pa­nies, but I think its hard to know which ones are ac­tu­al­ly mak­ing new in­vest­ments," Nor­ris tells me. "Folks may be ac­tive­ly in­vest­ing, but maybe they're on­ly mak­ing one in­vest­ment per year. Are you go­ing to be that in­vest­ment?"
You won't be sur­prised to find Or­biMed, No­vo, and ARCH Ven­ture Part­ners at the top, but Nor­ris did note a few in­ter­est­ing find­ings. GV (for­mer­ly Google Ven­tures) sur­prised him by land­ing at num­ber 7 out of 50 of this year's most ac­tive in­vestors.
"I thought (GV) was do­ing more on the tools side with big da­ta, AI, and an­a­lyt­ics – and that makes a lot of sense," Nor­ris said. "But we've seen them jump on­to the scene on the ther­a­peu­tics side, and I think that's fas­ci­nat­ing."
This da­ta al­so shows the dom­i­nant role cor­po­rate funds played in 2017, mak­ing up 22% of our list of most ac­tive in­vestors. Nor­ris said cor­po­rate mon­ey has seen a sig­nif­i­cant rise since 2013, rank­ing "high­er and high­er" on his list each year. As large phar­ma­ceu­ti­cal com­pa­nies in­creas­ing­ly de­pend on small­er ven­tures to fill their R&D pipelines, these deep-pock­et­ed in­vestors are not to be ig­nored.
"A lot of peo­ple dis­count the cor­po­rates," Nor­ris said. "But these folks are ag­gres­sive in the mar­ket and they're not just do­ing fol­low-ons. A lot of these folks will do deals on their own. They're at­trac­tive sources of cap­i­tal, and I think peo­ple for­get that some­times. You'd be re­miss if you're not en­gag­ing with them."
One group of in­vestors that ap­pear to be slow­ing their in­ter­est in bio­phar­ma are the crossover in­vestors, Nor­ris said. Since the peak of their in­ter­est in Q3 2015, these in­sti­tu­tion­al in­vestors (who large­ly play in the pub­lic mar­kets) have seem­ing­ly cooled to­wards life sci­ences.
Asthi­ka Goonewar­dene
Bloomberg In­tel­li­gence (Bloomberg's re­search arm) does in-depth analy­sis of com­pa­nies and in­dus­tries, and se­nior biotech an­a­lyst Asthi­ka Goonewar­dene said his team has al­so no­ticed this trend.
"We've heard that one as well on crossover side," Goonewar­dene said. "I wouldn't say it's dry­ing up, but in­ter­est does seem to have di­min­ished quite a bit."
Nor­ris and Goonewar­dene both shared more in­ter­est­ing da­ta on in­vest­ing trends through­out 2017, and what they ex­pect to see next year — but we couldn't squeeze it all in­to one re­port. You'll be see­ing at least one more End­points re­port from these find­ings down the road.
I'm sure we'll al­so be chat­ting about these trends at this year's Biotech Show­case dur­ing JPM week (Jan­u­ary 8-10, 2018), where I'll be join­ing a pan­el of biotech jour­nal­ists to dis­cuss what we've heard around the square. We'll be chat­ting fi­nance trends and more on the last day, Jan­u­ary 10, at the Hilton San Fran­cis­co Union Square at 4:30 pm. See you there.