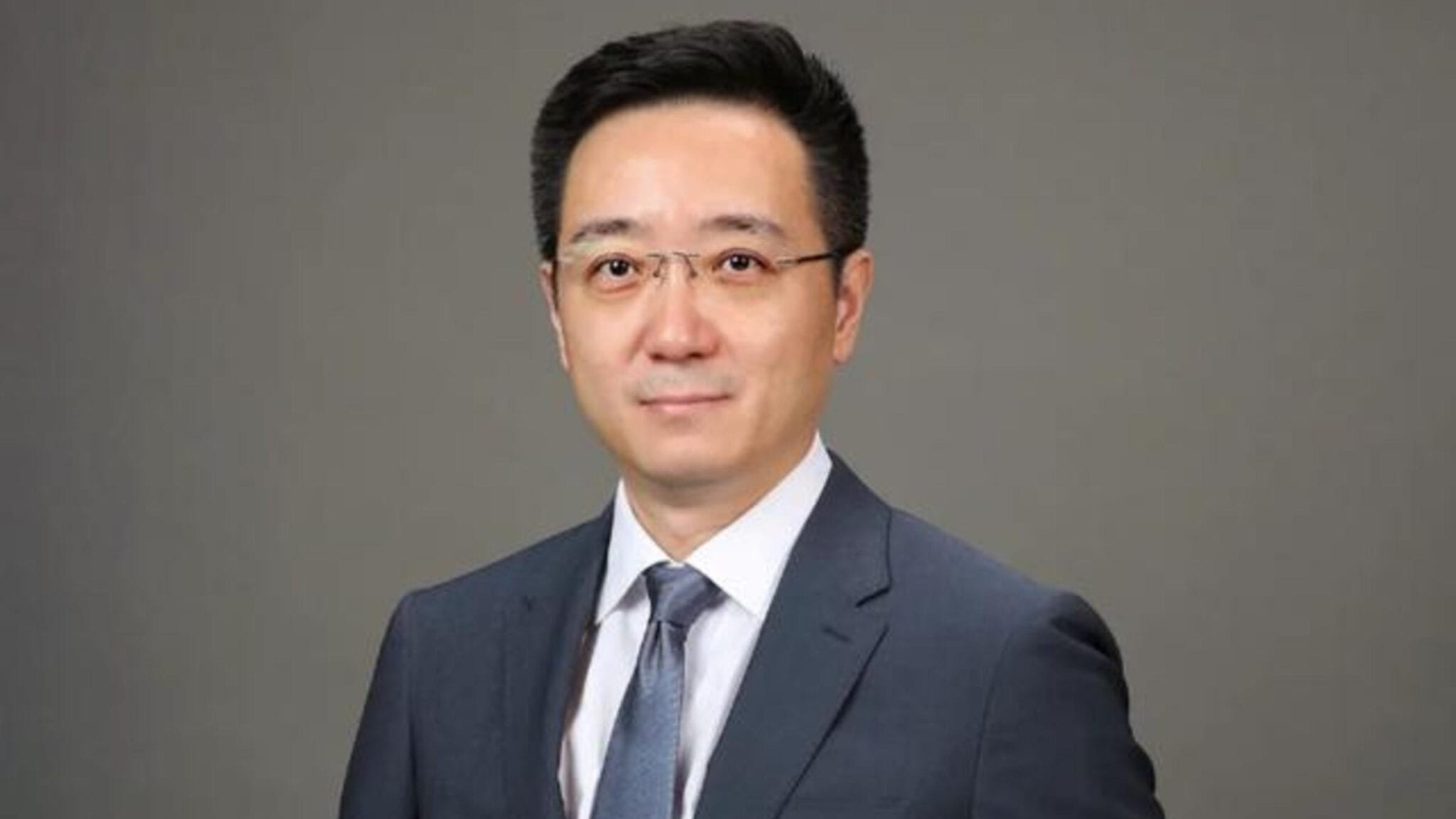 Chengbin Wu (CEO of EpimAb)
Trans-Pa­cif­ic bis­pe­cif­ic play­er caps 'very chal­leng­ing' pan­dem­ic year with $120M to gain a foothold among the gi­ants
It's a nar­ra­tive that we've seen over and over again this past year: Covid-19 threw a mon­key wrench in­to clin­i­cal tri­al plans of drugs in oth­er dis­ease ar­eas, forc­ing com­pa­nies to im­pro­vise.
But for EpimAb, the trou­bles were com­pound­ed: The US-Chi­na biotech had care­ful­ly se­lect­ed one clin­i­cal cen­ter in Guang­dong that lung can­cer pa­tients used to vis­it from all over Chi­na, but ear­ly trav­el re­stric­tions vast­ly cut down the num­ber they could re­cruit in­to their Phase I/II tri­al. Mean­while, in the US, clin­i­cal tri­al sites es­sen­tial­ly went in­to hi­ber­na­tion mode, CEO Cheng­bin Wu said in an in­ter­view with lo­cal me­dia last Ju­ly, quash­ing their hopes of gath­er­ing Phase I/II da­ta for the lead bis­pe­cif­ic by the end of 2020 — not to men­tion steer­ing a sec­ond pro­gram in­to the clin­ic.
"It has been very chal­leng­ing for us, just like for oth­er com­pa­nies," Wu told End­points News.
Just like oth­er biotech en­tre­pre­neurs, though, he had no trou­ble go­ing back to the well for a re­fu­el. The Ab­bott vet has now raised $120 mil­lion for a Se­ries C, de­signed to let CMO (and No­var­tis vet) Bin Peng com­plete the first tri­al and steer two more through the clin­ic, while work­ing on a slate of pre­clin­i­cal ther­a­pies cre­at­ed on his bis­pe­cif­ic tech plat­form.
Chi­na Mer­chants Bank In­ter­na­tion­al and Mi­rae As­set Fi­nan­cial Group co-led the round, flanked by Ho­ny Cap­i­tal, Cor­morant As­set Man­age­ment, Yanchuang Cap­i­tal, Oc­ta­gon Cap­i­tal, Hong Kong mogul Adri­an Cheng and Shang­Bay Cap­i­tal. Ex­ist­ing in­vestors al­so re­turned for more, in­clud­ing Decheng Cap­i­tal, SDIC Fund, Sher­pa Health­care Part­ners and Hidrag­on Cap­i­tal.
De­spite the slow­down, EpimAb did man­age to hit some of the oth­er goals it set back in June 2019 fol­low­ing a $74 mil­lion Se­ries B raise, Wu said.
The con­struc­tion at their Suzhou chem­istry, man­u­fac­tur­ing and con­trols fa­cil­i­ty is now com­plete, wean­ing them off con­tract man­u­fac­tur­ers and de­vel­op­ers in push­ing pre­clin­i­cal projects; EMB-02, the PD-1/LAG-3 bis­pe­cif­ic, has been cleared by the FDA to be test­ed in the US; while EMB-06, a T cell en­gag­ing bis­pe­cif­ic that tar­gets CD3 and BC­MA, has re­ceived the tri­al green light in Aus­tralia.
For the lead EMB-01 pro­gram tar­get­ing EGFR and c-MET, a site at Dana-Far­ber has re­cent­ly been added to the tri­al ros­ter, hope­ful­ly ac­cel­er­at­ing the Phase II por­tion that's ex­pect­ed to start this year.
Like the big­wigs they're go­ing up against — such as J&J and Re­gen­eron, which have each de­liv­ered "strong clin­i­cal da­ta" sup­port­ing their the­sis — EpimAb be­lieves that si­mul­ta­ne­ous­ly tar­get­ing two can­cer anti­gens would both ad­dress can­cer re­sis­tance and reach a broad­er group of pa­tients to be­gin with. By uti­liz­ing the FIT-Ig plat­form, which Wu co-in­vent­ed, the com­pa­ny be­lieves it has made the bis­pe­cif­ic gen­er­a­tion process sim­pler and faster.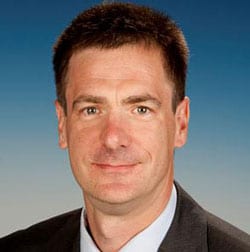 Stephan Lensky
"We are the on­ly for­mat that has no link­ers, no mu­ta­tions, no sin­gle chain Fv, al­so no non-Ig com­po­nents," Stephan Lensky, the COO and CBO, pre­vi­ous­ly told End­points. "It ba­si­cal­ly has the fun­da­men­tal el­e­ments of an an­ti­body in it, and be­cause of the sym­met­ric na­ture of the mol­e­cule it's al­so very straight for­ward to man­u­fac­ture."
With 140 em­ploy­ees spread be­tween the US and Chi­na, EpimAb al­so isn't let­ting the pan­dem­ic stop its mo­tion to­ward a pub­lic ex­change, whether it be Nas­daq or HKEX.
"We're ac­tive­ly eval­u­at­ing our path to IPO right now," Wu said. "While we're look­ing at a range of sce­nar­ios, our base case is to do a pre-IPO round this year and then IPO at some point in 2022. We're keep­ing all our op­tions open in terms of ge­og­ra­phy right now."