A bet­ter gene ther­a­py vec­tor out of Har­vard is cred­it­ed with restor­ing nor­mal hear­ing in mice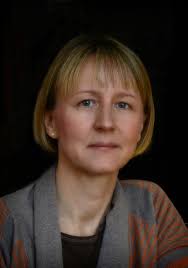 Gwe­naëlle Géléoc
A re­search team at Boston Chil­dren's has test­ed out a new vec­tor for a gene ther­a­py that sig­nif­i­cant­ly im­proved hear­ing in mouse mod­els for Ush­er syn­drome, the most com­mon ge­net­ic dis­ease that trig­gers deaf­ness as well as blind­ness in its vic­tims.
A bet­ter vec­tor – mark­ing an im­prove­ment over an ear­li­er mod­el – meant that the ther­a­py could do a bet­ter job in cor­rect­ing the per­for­mance of out­er hair cells in the cochlea, am­pli­fy­ing sig­nals to in­ner hair cells that emit sig­nals to the brain. And that al­lowed the ro­dents to hear sounds be­low 80 deci­bels, in 19 of 25 mice, with a few able to hear sounds as soft as 25 deci­bels.
"Now, you can whis­per, and they can hear you," says Gwe­naëlle Géléoc, al­so an as­sis­tant pro­fes­sor of oto­laryn­gol­o­gy at Har­vard Med­ical School.
Their work was pub­lished in Na­ture Biotech­nol­o­gy.
Géléoc's crew say that the re­search al­so has pos­i­tive im­pli­ca­tions for new gene ther­a­pies to cor­rect blind­ness, pos­si­bly set­ting up a dual ap­proach that can ad­dress both blind­ness and deaf­ness at the same time.
Gene ther­a­py has come a long way in re­cent years, and we've seen a grow­ing num­ber of star­tups look­ing to treat hear­ing dis­or­ders. But the team ac­knowl­edges that they have some big hur­dles to clear be­fore this tech is ready for hu­man test­ing.
One of the big is­sues: The gene ther­a­py on­ly worked in new­born mice, for rea­sons they don't un­der­stand. De­lay treat­ment for 10-12 days and it didn't work. The in­ves­ti­ga­tors want to test this ap­proach on larg­er an­i­mals first, to see if they can gain some durable re­spons­es.
"Any­thing that could sta­bi­lize or im­prove na­tive hear­ing at an ear­ly age would give a huge boost to a child's abil­i­ty to learn and use spo­ken lan­guage," said Mar­garet Ken­na, a spe­cial­ist in ge­net­ic hear­ing loss at Boston Chil­dren's. "Cochlear im­plants are great, but your own hear­ing is bet­ter in terms of range of fre­quen­cies, nu­ance for hear­ing voic­es, mu­sic and back­ground noise, and fig­ur­ing out which di­rec­tion a sound is com­ing from. In ad­di­tion, the im­prove­ment in bal­ance could trans­late to bet­ter and safer mo­bil­i­ty for Ush­er Syn­drome pa­tients."