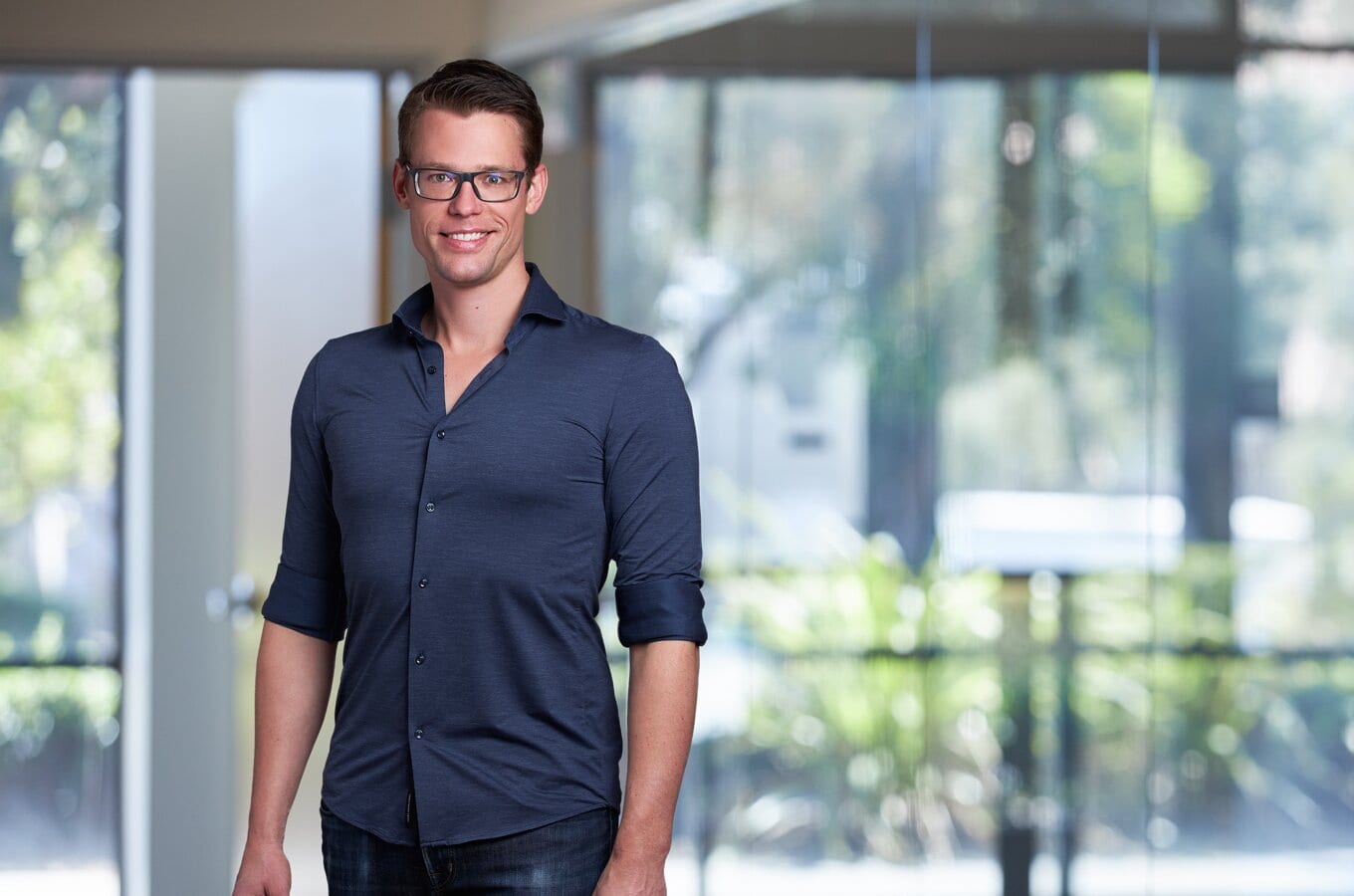 Fabian Gerlinghaus (Cellares)
A cou­ple months af­ter land­ing $100 mil­lion in fund­ing, Cel­lares grabs part­ner for its Cell Shut­tle
The team at Cel­lares hopes that its Cell Shut­tle is the fu­ture of end-to-end cell ther­a­py man­u­fac­tur­ing. On Wednes­day, the com­pa­ny an­nounced that one more com­pa­ny has signed up to work along­side it.
Po­sei­da has signed on to pro­vide ther­a­pies for the Cell Shut­tle, a portable fac­to­ry Cel­lares hopes will dis­rupt the ex­pen­sive and lo­gis­ti­cal­ly com­pli­cat­ed cell ther­a­py man­u­fac­tur­ing process. The com­pa­ny is the third to ink a deal with Cel­lares, which is based out of South San Fran­cis­co, CA. Cel­lares has al­ready has been col­lab­o­rat­ing with PACT Phar­ma and the Fred Hutchin­son Can­cer Re­search Cen­ter.
"We were very sys­tem­at­ic about how we se­lect po­ten­tial part­ners, and re­al­ly, amongst oth­er things what we were look­ing for were phar­ma com­pa­nies that have a very deep pipeline, so not a one-trick pony but ide­al­ly many dif­fer­ent as­sets, al­ready clin­i­cal stage, dif­fer­ent cell ther­a­py modal­i­ties," CEO Fabi­an Ger­ling­haus said in an in­ter­view with End­points News. "In Po­sei­da's case, they meet all of those cri­te­ria."
The Cell Shut­tle is an end-to-end plant in a box de­signed to cre­ate an au­to­mat­ed cell ther­a­py plat­form that takes in a pa­tient's cells at the start and turns out a fin­ished cell ther­a­py prod­uct ready to be in­ject­ed back in­to a pa­tient at the end. The in­no­va­tion could be an an­swer to the pro­duc­tion bot­tle­neck that has im­pact­ed the world of cell ther­a­py.
The shut­tle would al­low phar­ma­ceu­ti­cal com­pa­nies to ef­fec­tive­ly scale and de­ploy the tech wher­ev­er it works best, be it a hos­pi­tal or a clean room in a man­u­fac­tur­ing fa­cil­i­ty. Cel­lares land­ed a Se­ries B round of fundrais­ing in May, bring­ing its to­tal fund­ing to $100 mil­lion so far.
Po­sei­da has two pa­tient-de­rived CAR-T prod­uct can­di­dates in the clin­ic right now, in­clud­ing P-BC­MA-101 for pa­tients with re­lapsed/re­frac­to­ry mul­ti­ple myelo­ma and P-PS­MA-101 for metasta­t­ic cas­trate-re­sis­tant prostate can­cer. Po­sei­da will eval­u­ate the shut­tle pro­to­types, and give back da­ta and feed­back to im­prove per­for­mance and help get the tech ready for the mar­ket.
The com­pa­ny has off-the-shelf ver­sions of both P-BC­MA-101 and P-PS­MA-101, and is ex­plor­ing TCR-T, an an­ti-c-kit CAR-T, nat­ur­al killer cells and ge­net­i­cal­ly mod­i­fied hematopoi­et­ic stem cells. The con­nec­tion came through Carl June, an on­col­o­gist and pro­fes­sor at the Uni­ver­si­ty of Penn­syl­va­nia who is an ad­vi­sor to Cel­lares and a mem­ber of the Po­sei­da ad­vi­so­ry board.
"We're al­so look­ing for part­ners that re­al­ly get it and are ex­cit­ed to be work­ing with us and are the first adopters and cham­pi­ons," Ger­ling­haus said. "(Part­ners) who say 'look, we have some imag­i­na­tion, we see this as the fu­ture of cell ther­a­py man­u­fac­tur­ing and we want to be a part of that, we're in.' We found that in Po­sei­da, and they've been very proac­tive."
Cel­lares is in the process of or­ga­niz­ing user stud­ies right now, and gath­er­ing in­for­ma­tion about how the Cell Shut­tle in­ter­acts with a com­pa­ny's can­di­dates helps Cel­lares inch clos­er to the end goal. So far, Ger­ling­haus says that the com­pa­ny has made two small tweaks and one "not-so small" change to the shut­tle as a re­sult of its work with ex­ist­ing part­ners.
"Hap­py to re­port that the ear­ly part­ner­ship pro­gram is work­ing as de­signed, it's ac­tu­al­ly de­liv­er­ing on its pur­pose, and you can quote me on that," he said Mon­day.