A 'dis­ori­ent­ed' Pain Ther­a­peu­tics flips out af­ter FDA re­jects ap­peal on Re­moxy
Pain Ther­a­peu­tics has had the last word on its four-time re­ject Re­moxy — and it's a bit­ter one.
Af­ter a meet­ing with the FDA, the biotech says, "we be­lieve we are no clos­er to­day to prod­uct ap­proval than we were over a year ago" thanks to "sham­bol­ic reg­u­la­tions" at the agency.
Its stock $PTIE prompt­ly fell 20%, tum­bling fur­ther in­to pen­ny­s­tock low­land.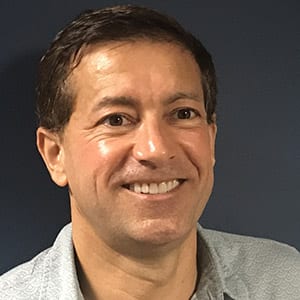 Re­mi Bar­bi­er
The dis­pute here cen­ters around how eas­i­ly Re­moxy — an ex­tend­ed re­lease gel for­mu­la­tion of oxy­codone — can be abused, at a time the dead­ly opi­oid cri­sis has led to calls for height­ened vig­i­lance over ap­proval of new pain drugs.
That con­cern led an ex­pert pan­el to vote over­whelm­ing­ly against the drug be­fore the FDA hand­ed a for­mal slap­down.
Con­trast that with the sol­id en­dorse­ment Acel­Rx re­ceived for its pain med Dsu­via, which was lat­er ap­proved — trig­ger­ing vo­cal crit­i­cism from an ex­pert on the com­mit­tee who ac­cus­es the FDA for lack­ing in trans­paren­cy.
Pain Ther­a­peu­tics con­tend­ed the agency mis­led the ad­vi­so­ry com­mit­tee with "math er­rors, ma­te­r­i­al mis­takes and mis­rep­re­sen­ta­tions," an al­le­ga­tion that reg­u­la­tors de­nied in their re­cent meet­ing with the com­pa­ny.
Be­fore they go silent about their fu­ture plans for the drug, CEO Re­mi Bar­bi­er of­fered a part-eu­lo­gy that's most­ly FDA bash­ing:
Re­moxy re­mains an odyssey with­out a home­com­ing. We had hoped for a fair, neu­tral and im­par­tial re­view of the Re­moxy da­ta. In­stead, we walked out of this meet­ing feel­ing a bit dis­ori­ent­ed by FDA's lack of trans­paren­cy, clar­i­ty or help­ful­ness. It's a rare oc­ca­sion when two par­ties can't agree on sim­ple math. We can't work with sham­bol­ic reg­u­la­tions. This is not how you win sup­port for in­no­va­tion.
As pre­vi­ous­ly re­port­ed, fol­low­ing a re­or­ga­ni­za­tion, the biotech plans to fo­cus its re­main­ing re­sources on a drug for Alzheimer's, a dis­ease that has de­feat­ed every ther­a­py thrown at it for more than a decade.