A fail­ure at Eli Lil­ly, the come­back drug teplizum­ab shows off more up­beat di­a­betes da­ta in the run-up to an FDA fil­ing
Proven­tion Bio has some more pos­i­tive da­ta to add to its loom­ing BLA for a new treat­ment de­signed to de­lay the on­set of di­a­betes among pa­tients.
Their new tri­al da­ta for teplizum­ab boost­ed the av­er­age amount of time it takes for a pa­tient to be di­ag­nosed with type 1 di­a­betes to 5 years, adding a year to their ear­li­er num­ber com­pared to a steady 2 years for the place­bo arm.
Re­searchers added that they are track­ing clear ev­i­dence that the drug can sta­bi­lize and then re­verse de­te­ri­o­rat­ing C-pep­tide lev­els, "sug­gest­ing a de­lay in the de­struc­tion of be­ta cells and restora­tion of in­sulin pro­duc­tion by dys­func­tion­al be­ta cells. Im­por­tant­ly, even in those who ad­vanced to clin­i­cal-stage T1D, treat­ment with teplizum­ab re­sult­ed in a slow­er de­cline in C-pep­tide lev­els com­pared to place­bo."
Pa­tients se­lect­ed for this study had de­clin­ing C-pep­tide lev­els when they en­rolled.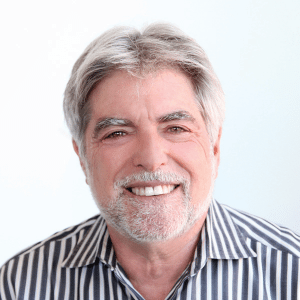 Jef­frey Blue­stone
That was all mu­sic to the ears of its back­ers, as Proven­tion's shares $PRVB surged 9% on Mon­day.
Teplizum­ab is on a come­back trail, 10 years af­ter Eli Lil­ly wrapped a failed de­vel­op­ment pro­gram and washed its hands of the whole thing. The brain­child of long­time in­ves­ti­ga­tor Jef­frey Blue­stone, it's thrived in the hands of Proven­tion, pick­ing up "break­through" sta­tus at the FDA as well as PRIME billing in Eu­rope.
The li­cens­ing ap­pli­ca­tion is set up for a 4th quar­ter fil­ing.
So­cial: Ash­leigh Palmer, Proven­tion Bio CEO (Third Pole via YouTube)