A fa­ther's plea: The FDA needs to make sure that Juno's lethal dis­as­ter is­n't re­peat­ed
The FDA nev­er has pub­licly ex­plained just why it de­cid­ed to lift a clin­i­cal hold on Juno's lead CAR-T drug JCAR015 just days af­ter the stun­ning news that the tri­al was be­ing halt­ed af­ter three pa­tients tak­ing the cell ther­a­py died of a cere­bral ede­ma. But then, it nev­er does, cit­ing se­cre­cy rules that fre­quent­ly keep reg­u­la­tors silent.
Now the fa­ther of one of those vic­tims has joined in a pe­ti­tion from the Cen­ter for Re­spon­si­ble Sci­ence seek­ing some re­al trans­paren­cy at the FDA on the way it han­dles pa­tient deaths — with ma­jor im­pli­ca­tions for the peo­ple who par­tic­i­pate in clin­i­cal tri­als.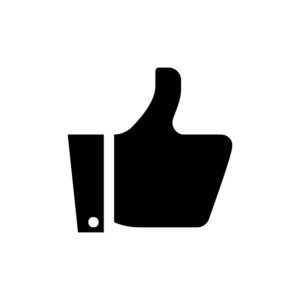 Al­most a year af­ter Michael Vokhgelt's 24-year-old son Max died in Juno's ROCK­ET study, and five months af­ter telling STAT that "he died for greed," Vokhgelt is still look­ing for an­swers. Max didn't die from leukemia, says his fa­ther. He was killed by the drug, which has since been scrapped by Juno.
Not on­ly did Juno not an­nounce Max Vokhgelt's death, a week lat­er it put out a re­lease cit­ing the "en­cour­ag­ing" and "im­pres­sive" re­sults it was see­ing.
In the fa­ther's words:
It wasn't un­til two more tri­al vol­un­teers died and FDA is­sued a clin­i­cal hold that on Ju­ly 7, 2016, Juno an­nounced the deaths. Juno blamed the deaths on flu­dara­bine, a chemother­a­py pre­con­di­tion­ing treat­ment in con­junc­tion with the CAR-T ther­a­py. FDA ac­cept­ed Juno's ex­pla­na­tion and al­lowed Juno to re­sume the tri­al with­out Flu­dara­bine. I was dev­as­tat­ed when I learned that two more tri­al par­tic­i­pants died in No­vem­ber from cere­bral ede­ma. How can this hap­pen? I don't even know the ra­tio­nale be­hind FDA's de­ci­sion to lift the clin­i­cal hold af­ter my son and two oth­ers died, be­cause that is con­sid­ered "pro­pri­etary".

I have read the Cit­i­zen Pe­ti­tion from the Cen­ter for Re­spon­si­ble Sci­ence and sup­port the re­quest­ed reg­u­la­to­ry amend­ments to al­low for the use of the pre­clin­i­cal test that is best to pre­dict what will hap­pen to clin­i­cal tri­al par­tic­i­pants. If tra­di­tion­al tests don't al­ways pre­dict dead­ly tox­i­c­i­ties, drug spon­sors must be al­lowed to use more pre­dic­tive tests that bet­ter pre­dict what hap­pens in hu­mans.

It is FDA's re­spon­si­bil­i­ty to pro­tect hu­man health and pro­tect the pub­lic from dan­ger­ous drugs. To achieve that man­date, all avail­able tools to pre­dict safe­ty must be used. I don't want an­oth­er fam­i­ly to go through what my fam­i­ly went through.
In a let­ter sent last April, and first re­port­ed by RAPS' Zachary Bren­nan, the Cen­ter for Re­spon­si­ble Sci­ence not­ed 19 treat­ment-re­lat­ed deaths in clin­i­cal tri­als from Ju­ly 2016 through April 2017. Three of those were in a study of a ri­val CAR-T by Kite, which re­cent­ly was hit with the death of its first pa­tient from a case of cere­bral ede­ma.
The CRS wants things to change be­fore more pa­tients die.
"We ar­gue that every­thing that can be done to pro­tect clin­i­cal tri­al vol­un­teers must be done. Rather than re­sume a tri­al with­out know­ing the ac­tu­al cause of the dead­ly tox­i­c­i­ty, spon­sors should have made the drug avail­able so that it could be test­ed in a hu­man-rel­e­vant plat­form."
The FDA says it's still un­der re­view. Let's hope they do bet­ter by tri­al vol­un­teers.