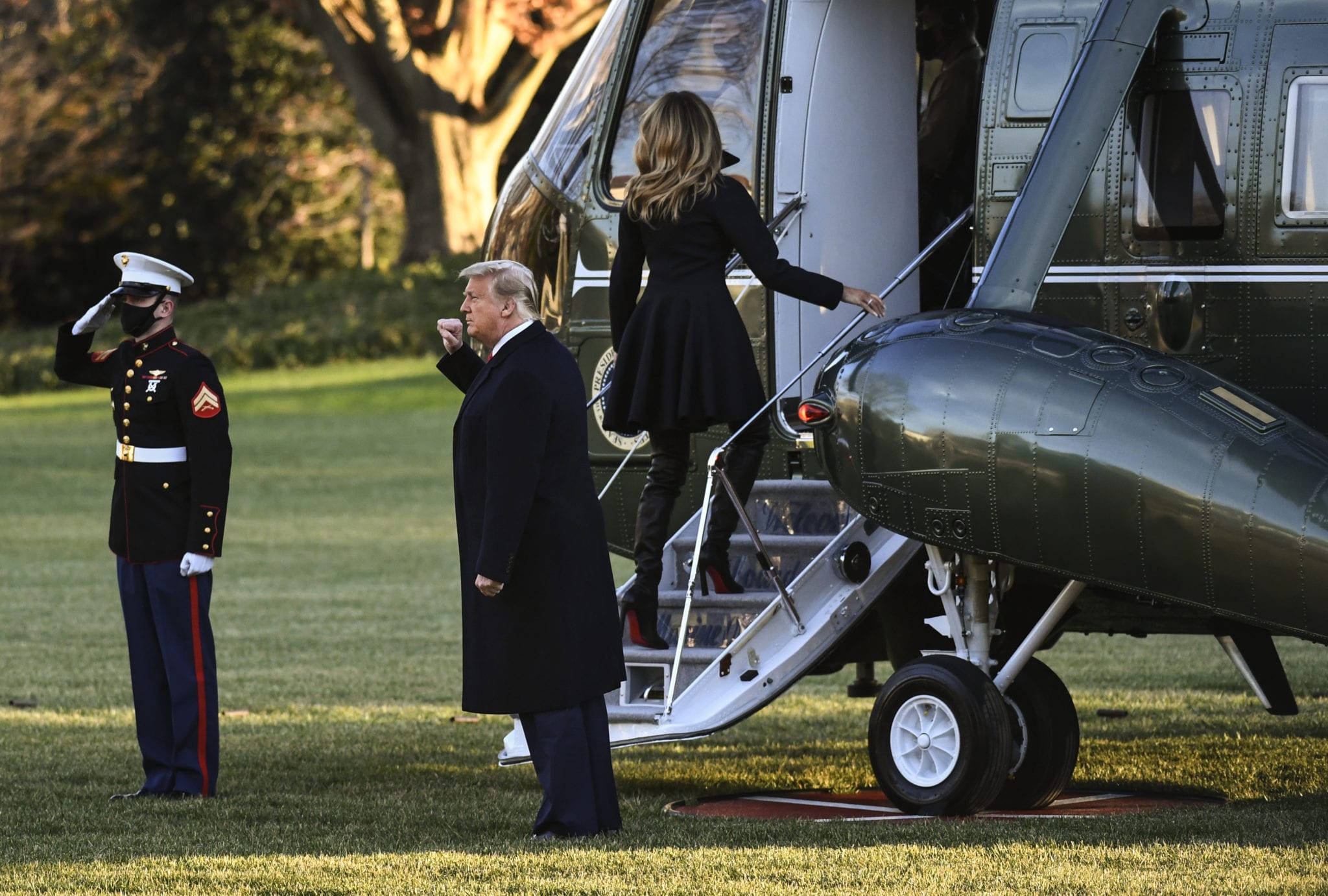 President Donald Trump leaving the White House yesterday (Credit: Washington Post)
A fed­er­al judge blocks Don­ald Trump's 'most fa­vored na­tion' drug pric­ing plan as the lease runs out on the White House
Don­ald Trump will leave the White House with­out any ma­jor drug pric­ing plan to his name.
A fed­er­al judge on Wednes­day agreed to is­sue a tem­po­rary re­strain­ing or­der against Trump's con­tro­ver­sial "most fa­vored na­tion" plan, which Trump tried to push through in an ex­ec­u­tive or­der. The plan would have lim­it­ed Medicare re­im­burse­ments to what drug com­pa­nies are paid in oth­er af­flu­ent na­tions — which is cur­rent­ly far less than the pre­mi­ums avail­able in the US.
The plan had been pushed through the process in an at­tempt to make it ef­fec­tive New Year's day. With the re­strain­ing or­der, how­ev­er, it's un­like­ly to ever see the light of day.
PhRMA and a whole pha­lanx of in­dus­try groups like the AHA who sought the or­der were pre­pared to fight tooth and nail against the pro­pos­al. And come Jan­u­ary 20, all the play­ers will re­assess a de­bate that has run on for years as Joe Biden is sworn in.
The on­ly cer­tain thing about all this: The de­bate over drug pric­ing shows no sign of end­ing any­time soon.
Trump tried to get this to fly through an in­ter­im fi­nal rule, which would have cir­cum­vent­ed the usu­al dis­cus­sion pe­ri­od.
In a state­ment, PhRMA gen­er­al coun­sel James Stansel lam­bast­ed the pol­i­cy and the pro­ce­dure.
The Most Fa­vored Na­tion In­ter­im Fi­nal Rule is bad pol­i­cy that is con­trary to law and that the ad­min­is­tra­tion ex­press­ly ad­mits will dis­rupt pa­tients' ac­cess to med­i­cines. By push­ing through a na­tion­wide, manda­to­ry pol­i­cy change, the ad­min­is­tra­tion is es­sen­tial­ly rewrit­ing the Medicare statute. It is cir­cum­vent­ing Con­gress en­tire­ly, ig­nor­ing the roles as­signed to the ex­ec­u­tive and leg­isla­tive branch­es.