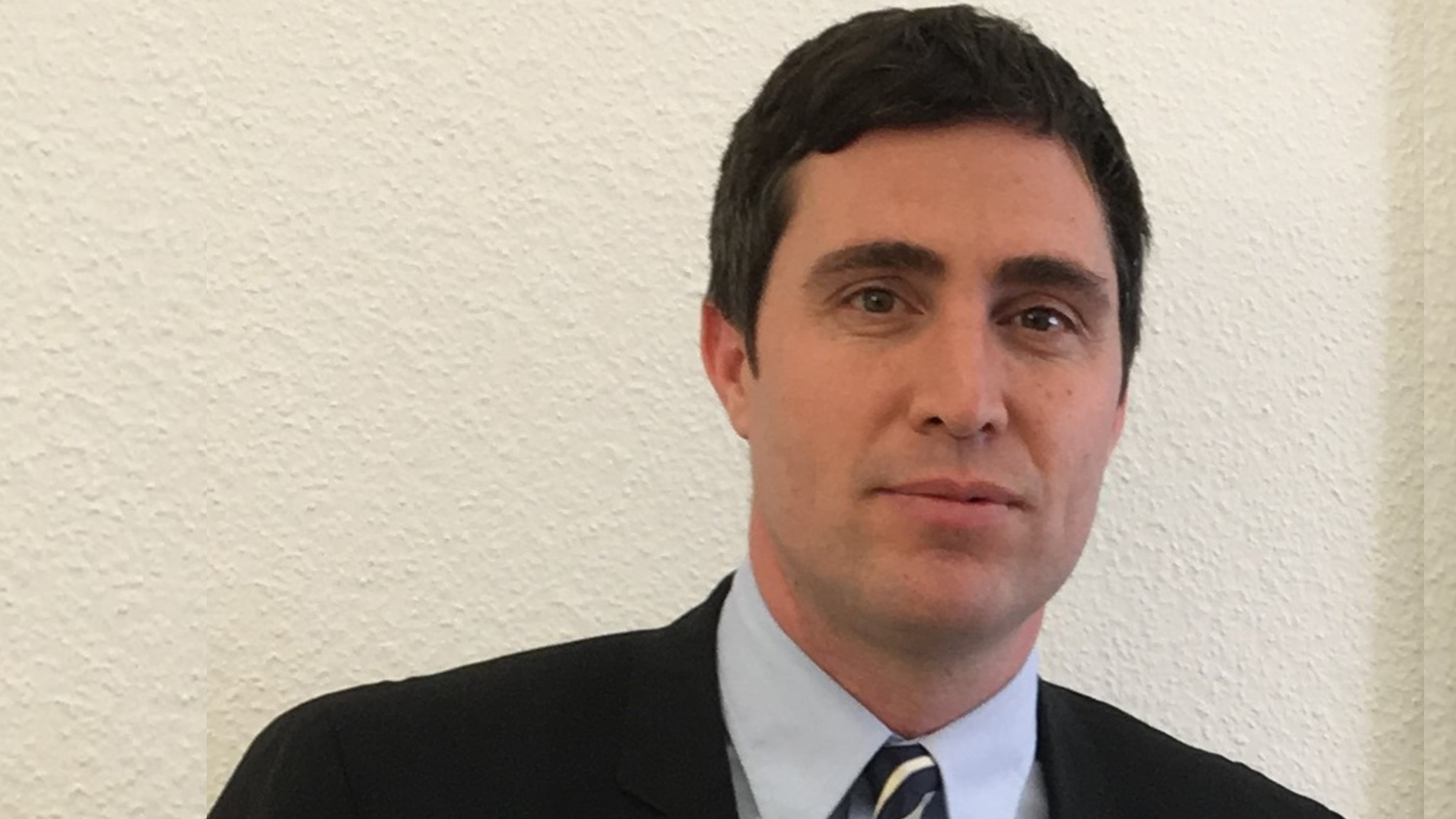 Sean Smith, ImmunOs Therapeutics CEO
A for­mer Mer­ck di­rec­tor's Pfiz­er-backed biotech will take on his old boss­es in nascent LIL­RB field
On­ly a hand­ful of biotechs are go­ing af­ter LIL­RBs, com­po­nents of the in­nate im­mune sys­tem. But af­ter an ini­tial crop of da­ta out of Mer­ck in au­tumn 2020, more in­ter­est sprung up in the area, and a for­mer Mer­ck fran­chise di­rec­tor has se­cured in­vestor back­ing to try to catch up to his for­mer em­ploy­er.
Zurich-area biotech Im­munOs Ther­a­peu­tics reeled in a $74 mil­lion Se­ries B to take that lead pro­gram in­to a Phase Ia study in Aus­tralia to­ward the end of this year, ex­ec­u­tives told End­points News. The drug, dubbed IOS-1002, is a mul­ti-agent based on hu­man leuko­cyte anti­gens (HLAs) that go af­ter two ver­sions of LIL­RB (1 and 2) and KIR3DL1.
Mer­ck's an­ti­body tar­gets LIL­RB2, mean­while, and in a Phase I sol­id tu­mor study in 2020, the Big Phar­ma's drug — when com­bined with Keytru­da — led to re­spons­es in eight out of 34 pa­tients. Known as MK-4830, the drug is now in Phase II for non-small cell lung, col­orec­tal, re­nal cell and small cell lung can­cer.
Char­lene Liao, CEO of LIL­RB com­peti­tor Im­mune-Onc, pre­vi­ous­ly de­scribed LIL­RBs as the PD-1 of T cells when her start­up raised near­ly the same amount last March.
While Im­munOs is well be­hind in clin­i­cal de­vel­op­ment, the 20-em­ploy­ee biotech thinks the transat­lantic fi­nanc­ing round and its aca­d­e­m­ic-found­ed sci­ence can beat out com­peti­tors.
"We ex­pect to be able to demon­strate su­pe­ri­or monother­a­py ef­fi­ca­cy rel­a­tive to what oth­ers are do­ing. We ex­pect to go in­to a broad­er in­di­ca­tion set be­cause we're mul­ti­task­ing against mul­ti­ple im­mune check­points. And we al­so ex­pect to see a more durable re­sponse," CEO Sean Smith, a for­mer fran­chise di­rec­tor for Mer­ck's Eu­rope and Cana­da hos­pi­tal port­fo­lio, told End­points.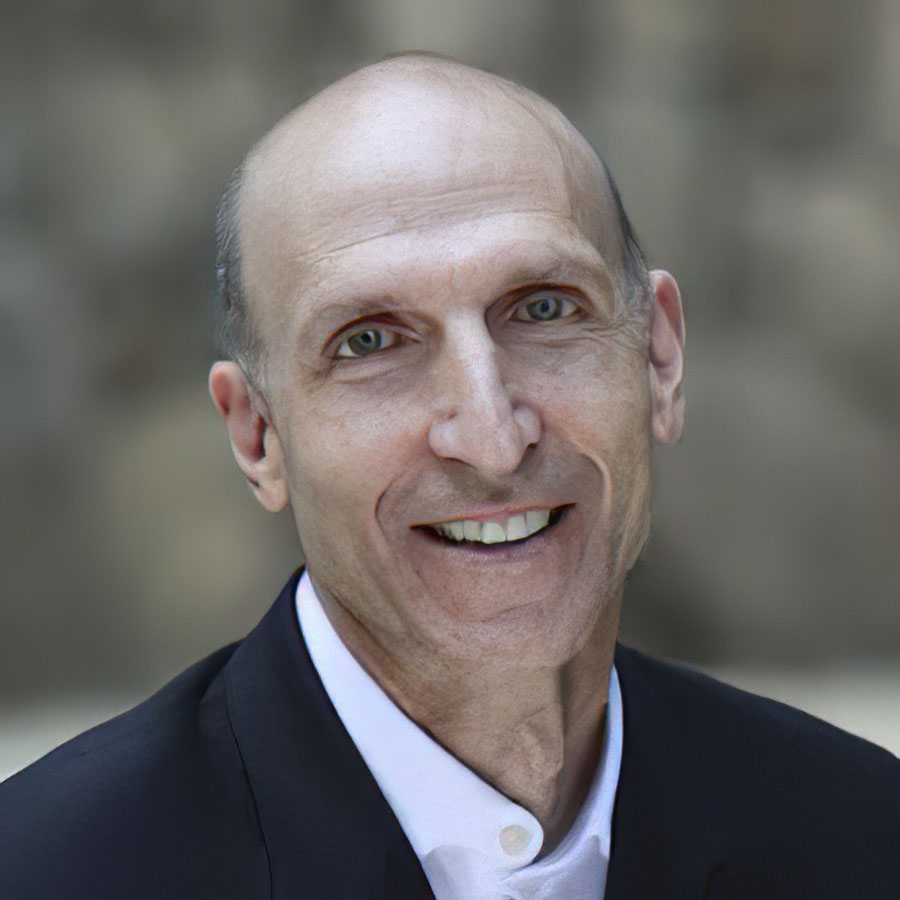 Jeff Abbey
Im­munOs will be­gin the Phase Ia tri­al in Aus­tralia and then ex­pand in­to oth­er re­gions, CBO and COO Jeff Abbey, the for­mer Ar­gos Ther­a­peu­tics CEO, said in the joint in­ter­view.
"We re­al­ly had our pick of in­vestors and, as Sean said, we want­ed an in­ter­na­tion­al syn­di­cate to re­al­ly pre­serve our op­tion­al­i­ty go­ing for­ward so that we're well-fund­ed and can con­tin­ue to build out the com­pa­ny the way we want to build it out," Abbey said.
The fresh funds will bankroll the Phase I study and get the drug in­to a Phase II tri­al as well, the ex­ec­u­tives not­ed. The fi­nanc­ing will al­so sup­port an­oth­er clin­i­cal en­try in on­col­o­gy and the biotech's first hu­man study for­ay in the au­toim­mune field.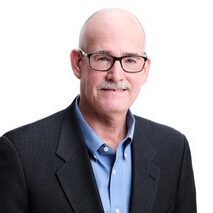 Steve Coats
Im­munOs is "re­verse-en­gi­neer­ing" its im­muno-on­col­o­gy pro­gram to get in­to the au­toim­mune space, ex­plained chief de­vel­op­ment of­fi­cer Steve Coats. The for­mer As­traZeneca R&D VP is build­ing out Im­munOs' US op­er­a­tions in Gaithers­burg, MD, a Mid-At­lantic city he de­scribed as an "un­der­ap­pre­ci­at­ed tech­nol­o­gy cen­ter" that is close to uni­ver­si­ties, As­traZeneca ac­qui­si­tion Med­Im­mune, FDA and the NIH.
The Swiss biotech was spun out of the Uni­ver­si­ty of Basel and Uni­ver­si­ty of Zurich in 2017 and is based off the work of CMO Christoph Ren­ner and CSO Osiris Mar­ro­quin Be­laun­zaran.
Tues­day's Se­ries B was led by new in­vestors Sam­sara Bio­Cap­i­tal, Light­speed Ven­ture Part­ners and Gimv. Mis­sion Bio­Cap­i­tal, GL Cap­i­tal, PEAK6 Strate­gic Cap­i­tal and Fis­cus Fi­nan­cial al­so joined for the first time, adding to the orig­i­nal 2019 back­ing from Pfiz­er Ven­tures, Bio­Med Part­ners and Schroder Ad­veq.