A gene ther­a­py mys­tery? Gen­Sight blast­ed as 1st PhI­II eye study ends in an in­trigu­ing fail­ure
Gen­Sight has a gene ther­a­py mys­tery on its hands, which is about the last thing it want­ed at the end of Phase III.
As­sess­ing the 48-week da­ta from its first piv­otal test of a treat­ment for Leber Hered­i­tary Op­tic Neu­ropa­thy — or LHON, a rare ge­net­ic dis­ease that caus­es blind­ness — in­ves­ti­ga­tors pulled out a mean­ing­ful im­prove­ment in sight in their one treat­ed eye.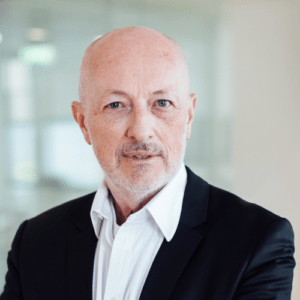 Bernard Gilly
The mys­tery: The oth­er eyes that re­ceived a sham ther­a­py did just as well with their eye­sight. Ex­act­ly as well.
That makes the Phase III study of GS010 a fail­ure, and rather than stay to try and solve the mys­tery, in­vestors bailed, dri­ving down the Eu­roNext stock $SIGHT down by 34%.
One of the rea­sons why the ear­ly gene ther­a­py pi­o­neers like Gen­Sight picked hered­i­tary eye dis­eases to go af­ter first is that the eye is a con­tained unit, lim­it­ing off-tar­get ef­fects. But Gen­Sight's Paris-based CEO Bernard Gilly says that as on­ly a frac­tion of pa­tients his­tor­i­cal­ly see a spon­ta­neous im­prove­ment in eye­sight, he's won­der­ing if the ther­a­py in­ject­ed in­to one eye de­liv­ers an un­ex­pect­ed ben­e­fit to the oth­er.
At the same time, Gen­Sight tout­ed a hit on a reti­nal bio­mark­er for the dis­ease, which they claimed as ev­i­dence that the ther­a­py had an im­pact sep­a­rate from the sham.
"The fact that struc­tur­al mea­sures of the reti­na showed such a large sta­tis­ti­cal dif­fer­ence with treat­ment is com­pelling and ob­jec­tive ev­i­dence that this gene ther­a­py pro­tects the in­tegri­ty of many reti­nal gan­glion cells from the dam­age of LHON," com­ment­ed com­pa­ny co-founder José-Alain Sa­hel.
That's a messy ar­gu­ment, with the com­pa­ny ar­gu­ing that it ap­peared the ther­a­py im­proved sight for both eyes, but on­ly hit the sec­ondary bio­mark­er in the treat­ed eye.
The com­pa­ny — which tried and failed to make it on­to Nas­daq — will be left look­ing for more da­ta to an­a­lyze from its next two Phase III stud­ies, which are up­com­ing. But easy ex­pla­na­tions will be hard to come by.