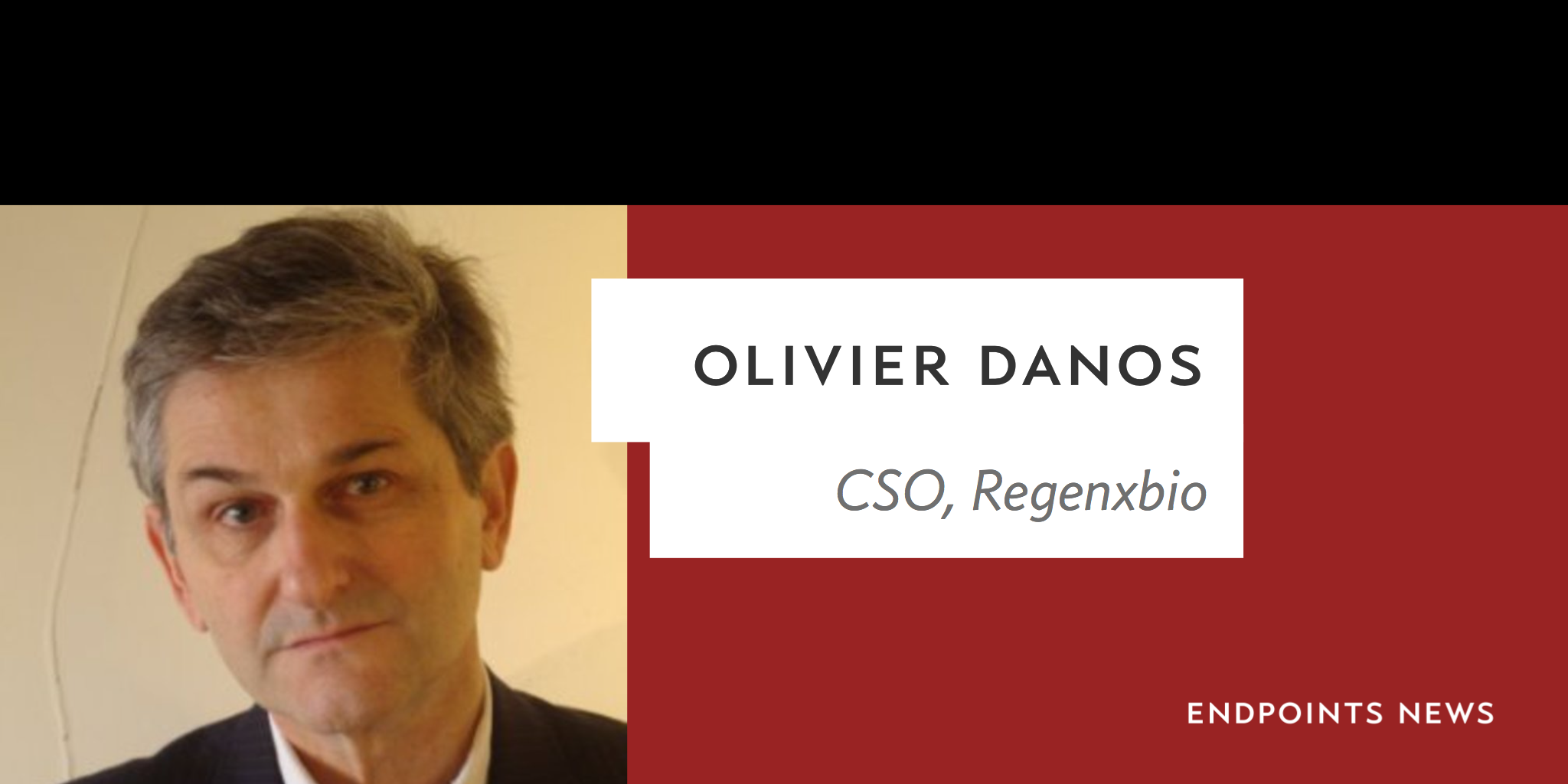 ---
Olivier Danos' arrival as head of Biogen's gene therapy group two-and-a-half years ago signaled an important shift in the big biotech's R&D focus. In swift order Biogen executed a partnership with the San Raffaele-Telethon Institute for Gene Therapy, inked a $1 billion-plus deal with AGTC and followed up with a $2 billion pact to work with James Wilson and Jean Bennett at the University of Pennsylvania.
Along the way, Danos picked up some tailor-made vector tech at Regenxbio.
On Friday, Danos wrapped up his job at Biogen. On Monday, he was the new CSO at Regenxbio. But his mission stays remarkably the same.
Danos has spent decades in the field, starting out working with Wilson in Richard Mulligan's Harvard lab back in the '80s. And while he's left Biogen, he'll be working more closely than ever with Wilson, the scientific founder of Regenxbio and another high profile groundbreaker in the field who helped create the gene therapy vectors that Regenxbio has been licensing out to a new wave of players in gene therapy.
"Biogen was for me a very good environment," Danos tells me. He says he was pleased by the translational science and innovation he found at Biogen. "At the same time, I realized that the focus of a smaller structure entirely dedicated to gene therapy is in a way a more efficient way to go."
"The concept (at Biogen) evolved a bit recently," he adds. "Basically all the focus in gene therapy was focusing on clinical programs we had started. That was excluding the more upstream research programs I believe are still sorely needed."
Regenxbio started out acting as a central warehouse for its vector tech IP, helping get a number of new companies off the ground as they set out for the clinic. But then the company morphed, started work on its own pipeline and went public as investor interest in gene therapy reached its peak.
Today, Spark Therapeutics is the most advanced in the field, the closest to a possible FDA approval. But Spark and others are still grappling with immune responses and other challenges that highlights the need for new advances in the science.
"The name of the game has always been about delivery," says Danos. "We are going to keep working on delivery," he adds, answering questions such as how do you deliver genes to the CNS in an optimal fashion.
"The important move for me occurred a number of years ago when I decided to shift from academia to industry," says Danos, who's also the scientific founder of Paris-based Lysogene. And while his employer may have changed, his scientific goals remain in place.
Gene therapy 2.0 is still in the lab.
---
The best place to read
Endpoints News

? In your inbox.

Comprehensive daily news report for those who discover, develop, and market drugs. Join 51,200+ biopharma pros who read Endpoints News by email every day.

Free Subscription
---
---
---