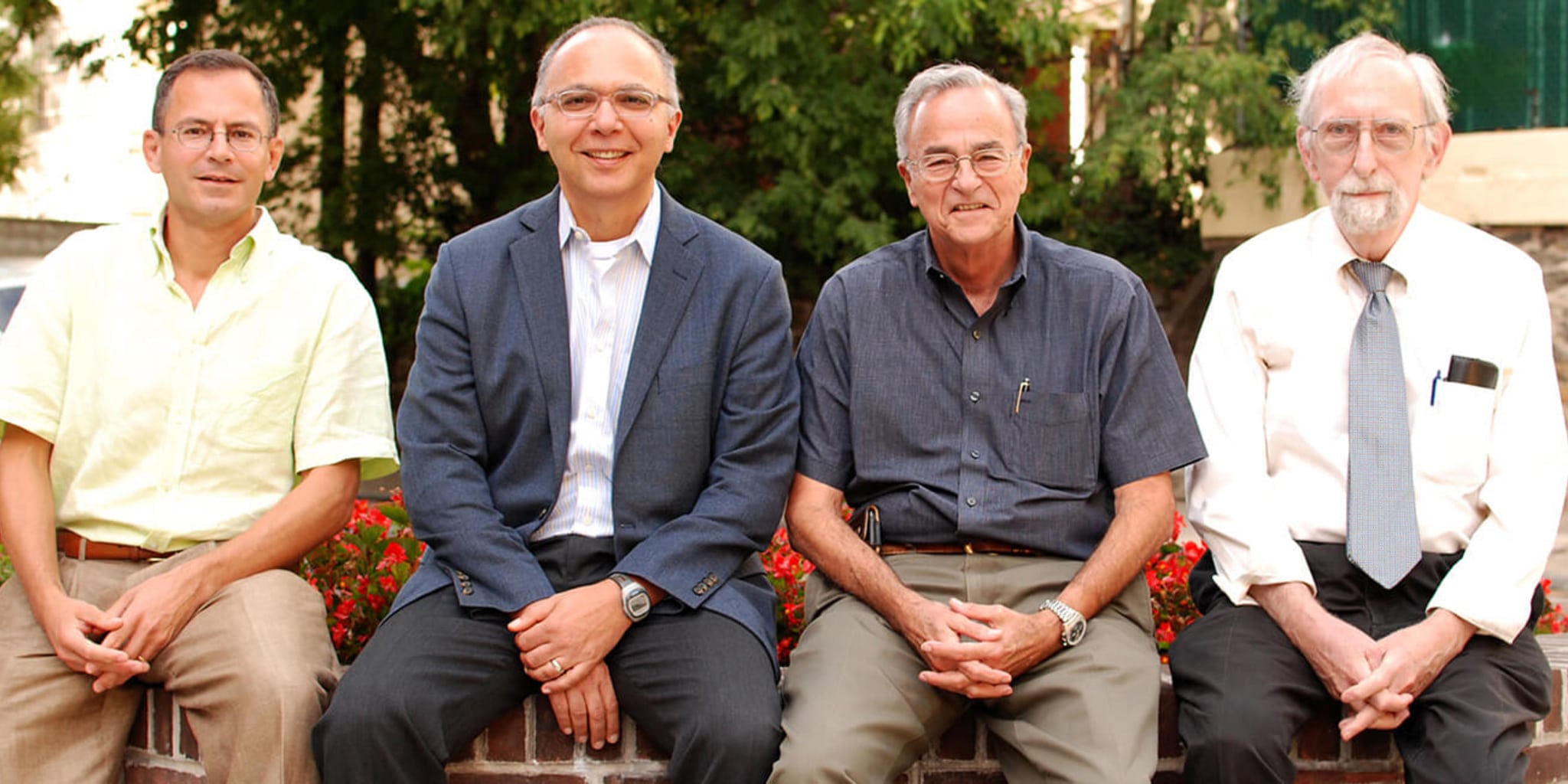 A knock­down-and-re­place gene ther­a­py from Penn re­searchers shows promise in rare eye dis­ease
It's been a year of great strides in gene ther­a­py, with Spark's Lux­tur­na earn­ing the first US reg­u­la­to­ry ap­proval in the field for in­her­it­ed blind­ness. Now, re­searchers at Uni­ver­si­ty of Penn­syl­va­nia might be able to add to that suc­cess with a new gene ther­a­py that's shown promise tack­ling a group of eye prob­lems called re­tini­tis pig­men­tosa.
This rare con­di­tion changes how the reti­na re­sponds to light, mak­ing it hard for peo­ple to see — es­pe­cial­ly af­fect­ing night vi­sion and pe­riph­er­al vi­sion. And it gets worse over time, some­times lead­ing to near-blind­ness. Sci­en­tists have iden­ti­fied more than 150 mu­ta­tions of the light-sens­ing mol­e­cule rhodopsin, which all lead to the dis­ease. How­ev­er, those re­searchers at Penn in­tend to de­vel­op a treat­ment that works re­gard­less of the mu­ta­tion. They've pub­lished their ear­ly-stage find­ings in this week's Pro­ceed­ings of the Na­tion­al Acad­e­my of Sci­ences.
"It's a one treat­ment fits all," says William Bel­tran, pro­fes­sor of oph­thal­mol­o­gy and di­rec­tor of the Di­vi­sion of Ex­per­i­men­tal Reti­nal Ther­a­pies at Penn Vet and co-lead au­thor of the study. "The treat­ment tar­gets a re­gion of the rhodopsin gene that is ho­mol­o­gous in hu­mans and dogs and is sep­a­rate from where the mu­ta­tions are lo­cat­ed. That gives us great hope about mak­ing this a trans­la­tion­al treat­ment."
The re­searchers, from Penn's School of Vet­eri­nary Med­i­cine and Perel­man School of Med­i­cine, col­lab­o­rat­ed with sci­en­tists at the Uni­ver­si­ty of Flori­da to de­vel­op a ther­a­py that ba­si­cal­ly knocks down the ab­nor­mal copy of rhodopsin and then re­places it with a healthy copy. This method has worked in dogs, they say, which can de­vel­op a very sim­i­lar dis­ease as hu­mans.
"What we showed was that if you just did the knock­down alone, you pre­serve the out­er nu­clear lay­er of rods, which is where the cell bod­ies are lo­cat­ed," Bel­tran said. "But with­out an­oth­er crit­i­cal lay­er, the out­er seg­ments, where rhodopsin plays the es­sen­tial role of cap­tur­ing light and ini­ti­at­ing vi­sion, then the rods be­come use­less. How­ev­er, if you com­bine the knock­down with the re­place­ment reagents, then the dras­tic dif­fer­ence is that you now have per­fect­ly formed and aligned out­er seg­ments and func­tion­al pho­tore­cep­tor cells."
So far, track­ing the treat­ment ef­fect more than eight months af­ter de­liv­ery of the gene ther­a­py, the ef­fect seems sta­ble and last­ing. The re­search team is cur­rent­ly work­ing to move the find­ings in­to clin­i­cal tri­als.
Ar­tur Cide­ciyan, re­search pro­fes­sor of oph­thal­mol­o­gy at Penn Med­i­cine, was the co-lead au­thor of the study.
---
Im­age: William Bel­tran, Ar­tur Cide­ciyan, Gus­ta­vo Aguirre, and Samuel Ja­cob­son were part of the joint team from Penn Vet and Penn Med­i­cine who led the work. PEN­NVET