A long­time Cy­tomX ex­ec re-emerges at Syn­thekine, an $82M Stan­ford spin­out
De­ban­jan Ray ap­par­ent­ly had big plans when he qui­et­ly left his long-held CFO spot at Cy­tomX back in March 2019. He had got­ten his own biotech.
De­ban­jan Ray
Still in its ear­ly stages at the time, that biotech, known as Syn­thekine, is now ready to start talk­ing. They are break­ing out of stealth mode to­day with $82 mil­lion in Se­ries A fund­ing led by Canaan Part­ners, Sam­sara Bio­Cap­i­tal and The Col­umn Group, and plans to rapid­ly bring a hand­ful of en­gi­neered cy­tokines, in­clud­ing a re­jigged IL-2, in­to the clin­ic.
"There's been re­al­ly com­pelling, deep durable re­spons­es in pa­tients, but it's not a drug that's wide­ly used be­cause of the pro­found tox­i­c­i­ty," Ray told End­points News. "So it's re­al­ly a ripe area of drug de­vel­op­ment."
Syn­thekine's tech­nol­o­gy comes out of K. Christo­pher Gar­cia's Stan­ford lab, where he has been study­ing cell sur­faces and their lig­ands since 2005. The lab helped spawn a dif­fer­ent cy­tokine-fo­cused biotech ear­li­er this year, when for­mer lab mem­ber — and now Yale im­muno­bi­ol­o­gist — Aaron Ring spun Sim­cha out of his work on a re-en­gi­neered IL-18.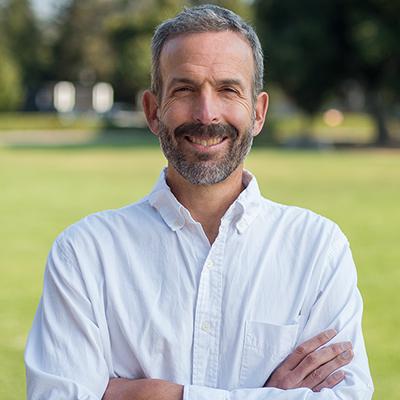 K. Christo­pher Gar­cia
Sim­i­lar to Sim­cha, Syn­thekine will fo­cus on de­vel­op­ing drugs that can pro­vide the ben­e­fits of the in­ter­leukins tried over the last two decades but with­out the crip­pling tox­i­c­i­ties. They will al­so use them as po­ten­tial on/off switch­es for CAR-T. The idea there is that you can en­gi­neer the in­fused T cells with a re­cep­tor for a spe­cial ac­ti­vat­ing IL and doc­tors give more or less of that IL de­pend­ing on how the pa­tient is re­spond­ing.
For now, there are two lead mol­e­cules: STK-012, an IL-2 that on­ly par­tial­ly ac­ti­vates its re­cep­tor, and the com­bi­na­tion STK-009 and SYN­CAR-001 — a Cd19 CAR-T ther­a­py Ray says Syn­thekine de­vel­oped in house and which us­es their on/off ap­proach. They ex­pect to file an IND on the for­mer at some point next year, Ray said.
"We think the IL-2 space has a lot of room for im­prove­ment," Ray said.
The biotech's sci­ence is built on com­bi­na­tions, he added, en­gi­neer­ing a line of syn­thet­ic in­ter­leukins that can hit mul­ti­ple re­cep­tors that nat­ur­al — or "wild-type" — in­ter­leukins don't, an ap­proach that could dri­ve bet­ter safe­ty and ef­fi­ca­cy.
For now, the biotech has set up in Men­lo Park with 30 em­ploy­ees. Ray wouldn't de­tail how much they want­ed to ex­pand and when, but he in­di­cat­ed they were hop­ing to grow quick­ly, with heavy in­vest­ments on the dis­cov­ery side.
"We're an ear­ly stage com­pa­ny," he said. "We have a long way to go."