A mon­ster dis­cov­ery deal be­tween Ab­b­Vie and Google's Cal­i­co gets a new lease on the lab, with $1B more to back ag­ing re­search
Near­ly 4 years af­ter Ab­b­Vie and Google's fledg­ling Cal­i­co stepped up to the al­tar of drug sci­ence and com­mit­ted them­selves to a $1.5 bil­lion part­ner­ship on de­vel­op­ing a pipeline of an­ti-ag­ing drugs, they've de­cid­ed to re­new their vows.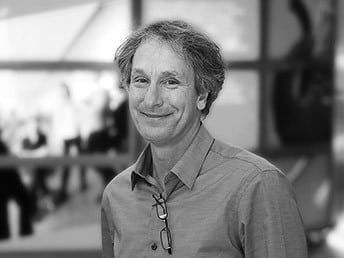 Bob Co­hen
And this time they're back­ing it up with a joint $1 bil­lion pledge — $500 mil­lion each — to keep the al­liance go­ing for some years to come, with an eye to slow­ly step­ping up the re­la­tion­ship in a move to­ward the clin­ic. In a rare pub­lic dis­play of af­fec­tion, the two com­pa­nies are tout­ing the ad­vance of more than two dozen late dis­cov­ery projects, with a spe­cial fo­cus on cel­lu­lar stress that they be­lieve has some pro­found long term im­pli­ca­tions for hu­man health.
An­oth­er piece of in­fo: The fa­mous­ly qui­et Cal­i­co has built a big team of 150-plus around an HQ base in South San Fran­cis­co, with plans to add more.
But that's about it. If they are work­ing on a rev­o­lu­tion in drug de­vel­op­ment aimed at putting more life in­to lengthy spans of liv­ing, don't ex­pect any claims along the way about cur­ing can­cer, or di­a­betes or arthri­tis in mice. This new deal ex­tends their first pact by three years, with Cal­i­co re­spon­si­ble for re­search and ear­ly de­vel­op­ment un­til 2022. The Google-backed biotech will take projects through Phase IIa over the next nine years, with an op­tion on man­ag­ing late-stage ef­forts and com­mer­cial­iza­tion.
Prof­its — if they come — will be split.
Press ex­ecs on what they've been work­ing on, though, and you get point­ed to a long line­up of pa­pers Cal­i­co has pub­lished on their work, but no specifics on the most promis­ing tar­gets in their cho­sen field. How about the bud­get? Did they spend the $1.5 bil­lion?
Noth­ing.

Jim Sul­li­van
"We're not go­ing to be spe­cif­ic about mol­e­c­u­lar tar­gets," says Cal­i­co's Bob Co­hen, a Genen­tech vet and can­cer spe­cial­ist. "It hasn't been in our na­ture to hype about what we have."
That's ex­act­ly how Cal­i­co got things start­ed in 2014, tak­ing more of a tech ap­proach to bunker­ing in their labs as they work on drugs that can bend and stretch the span and qual­i­ty of an av­er­age life. At that time they had 10 staffers. That's changed a lot, but you still won't find ex­ecs talk­ing loose­ly about their spe­cif­ic fo­cus­es.
"What I can tell you is that we are very pleased with the progress of the col­lab­o­ra­tion," says Jim Sul­li­van, the head of dis­cov­ery at Ab­b­Vie. "We have a num­ber of po­ten­tial vi­able clin­i­cal pro­grams." There are un­spec­i­fied tar­gets for aug­ment­ing check­point in­hibitors, neu­ro­sciences is a big fo­cus. And tar­get­ing cel­lu­lar stress sys­tems is key.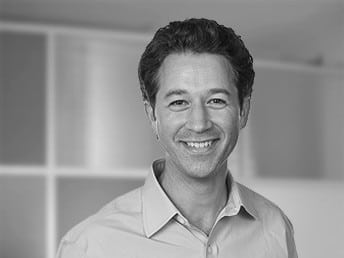 Jonathan Lewis
"Our in­ter­est in ag­ing goes to the ba­sic roots of ag­ing," says Co­hen. And that in­cludes us­ing a va­ri­ety of an­i­mal mod­els, from mice to naked mole rats and worms — on to yeast.
This next bil­lion should pave the way to the clin­ic, he adds, where hu­mans can get in­volved in one of the biggest, longest run­ning dis­cov­ery col­lab­o­ra­tions in the in­dus­try. Ab­b­Vie and Cal­i­co be­lieve they are defin­ing a new field of R&D. And they're think­ing in decade-long time spans to reach some im­por­tant goals — af­ter spend­ing a con­sid­er­able amount of mon­ey.
"It's al­so im­por­tant to bear in mind that it takes many years to get things for­ward," says Jonathan Lewis, the vice pres­i­dent of BD at Cal­i­co. "We are con­fi­dent we won't need to raise more fund­ing."
(Or not. A rep­re­sen­ta­tive for Cal­i­co fol­lowed up to say that "fu­ture fund­ing needs will be dri­ven by the suc­cess of these pro­grams.")