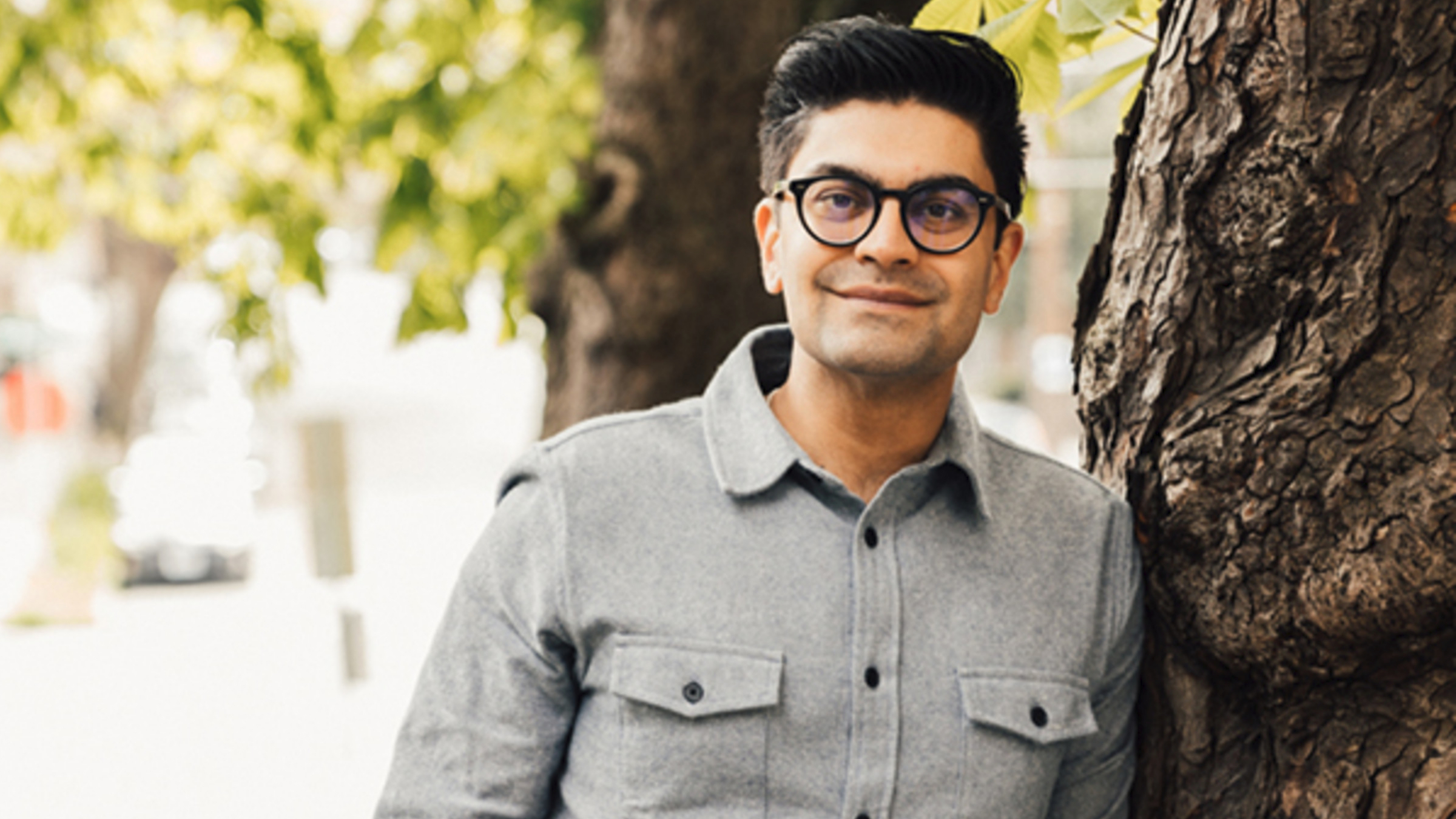 Ali Ansary, Ozette Technologies CEO
A new AI start­up, launched with a trio of Fred Hutch vets, wants to give a 'zoomed-in' view of can­cer cells
Ali Ansary, a trained physi­cian, had re­al­ized by 2018 that can­cers would no longer be treat­ed just with tra­di­tion­al chemother­a­py and ra­di­a­tions. Im­munother­a­py was be­com­ing big, and yet there was no way for doc­tors to get a com­plete pic­ture of how im­mune cells worked at the cel­lu­lar lev­el when used for can­cer ther­a­py, he says.
"How do we get to know more in­for­ma­tion about this sys­tem that is more than in­flam­ma­to­ry mark­ers?" he won­dered.
Then, through a Seat­tle ven­ture cap­i­tal com­mu­ni­ty, he met three Fred Hutch re­searchers in Greg Fi­nak, Raphael Got­tar­do and Evan Green. Af­ter sev­er­al con­ver­sa­tions about the prob­lems they saw in the space, Ozette Tech­nolo­gies was born the next year.
This Seat­tle-based start­up wants to au­to­mate analy­sis of da­ta col­lect­ed from a sin­gle cell and do away with the tra­di­tion­al way of do­ing it man­u­al­ly, join­ing the cadre of AI biotechs jump­ing in­to the space re­cent­ly. It re­ceived a $26 mil­lion Se­ries A fund­ing, the com­pa­ny an­nounced Thurs­day.
"The (cel­lu­lar) da­ta is so com­plex that we miss a lot of in­for­ma­tion when done man­u­al­ly," says Ansary, Ozette's CEO. "In fact, 90% of the da­ta is sit­ting on the ta­ble and a lot of peo­ple say we do not even know how to look at this kind of da­ta. It is so com­plex."
Re­sults from cel­lu­lar ex­per­i­ments are typ­i­cal­ly an­a­lyzed man­u­al­ly, he says, with a process look­ing some­thing like com­pu­ta­tion­al bi­ol­o­gists go­ing over the da­ta be­fore send­ing it to da­ta sci­en­tists, who would in turn send it to sta­tis­ti­cians and so forth. But Ozette claims it has de­vised a ma­chine learn­ing-based plat­form that com­pletes months of analy­sis in a mat­ter of days.
"We are us­ing ma­chine learn­ing to un­cov­er all the dif­fer­ent parts of the da­ta that comes out of ex­per­i­ments," he said.
The com­pa­ny saw one of its ini­tial suc­cess­es when it an­a­lyzed the tu­mor cells of skin can­cer pa­tients tak­ing PD-1 in­hibitors, Ansary said. The Ozette re­search team was able to give a zoomed-in pic­ture of the tu­mor en­vi­ron­ment and pub­lished their find­ings in the jour­nal Pat­terns. The re­search showed that some as­pects of the tu­mors were repli­cat­ed in the blood­stream, which led to the dis­cov­ery of nov­el bio­mark­ers spe­cif­ic to pa­tients who re­spond to the treat­ment, Ansary said.
"Imag­ine all the peo­ple in the world who have a tu­mor," Ansary said. "You can­not go and al­ways do biop­sies on the tu­mor. In that case, you can ex­tract valu­able in­for­ma­tion around what the im­mune sys­tem is do­ing in that tu­mor, by just look­ing at the blood."
The fund­ing was led by Madrona Ven­tures with oth­er par­tic­i­pat­ing in­vestors such as Cer­cano Man­age­ment (for­mer­ly Vul­can Cap­i­tal), M12, Mi­crosoft's ven­ture fund, Alexan­dria Ven­ture In­vest­ments, OCV Part­ners and Duke Uni­ver­si­ty. The new fund­ing will go to­wards ex­pand­ing the lab space that the com­pa­ny re­cent­ly launched and hir­ing more da­ta sci­en­tists and web lab sci­en­tists.
"The mar­ket is still at an ear­ly stage, be­cause it is on­ly in that last hand­ful of years, we have been able to get down to the sin­gle-cell lev­el and dis­tin­guish a par­tic­u­lar cell from an­oth­er cell," said Matt McIl­wain, man­ag­ing di­rec­tor at Madrona Ven­tures, which had al­so poured in $6 mil­lion in seed fund­ing in 2020.
"Ul­ti­mate­ly," Ansary says, "whether some­one is healthy or sick, we want Ozette to be a key part in giv­ing in­sights in­to what's hap­pen­ing."