A new CAR-T is cred­it­ed with a 'sur­pris­ing' im­pact in tiny study of ad­vanced liv­er can­cer — rais­ing hopes on sol­id tu­mors
A tiny study has pro­vid­ed the first glim­mer of hope that Eu­re­ka Ther­a­peu­tics' CAR-T ther­a­py may work in sol­id tu­mors.
In a proof-of-con­cept study in­volv­ing six pa­tients with he­pa­to­cel­lu­lar car­ci­no­ma — the most preva­lent form of liv­er can­cer — re­searchers re­port­ed that one pa­tient had a com­plete re­sponse, which was main­tained at the sev­en-month check­up. Two oth­ers saw their tu­mors shrink.
These, the biotech em­pha­sizes, are pa­tients who have failed mul­ti­ple pri­or treat­ments.
"The re­sults were ex­treme­ly sur­pris­ing," Chang Liu, a physi­cian at Xi'an Jiao­tong Uni­ver­si­ty in Chi­na and the pri­ma­ry in­ves­ti­ga­tor of the study, told Bloomberg. "This is a break­through in an area where there was pre­vi­ous­ly no known treat­ment. To be more dra­mat­ic, we can say it's cre­at­ed a mir­a­cle."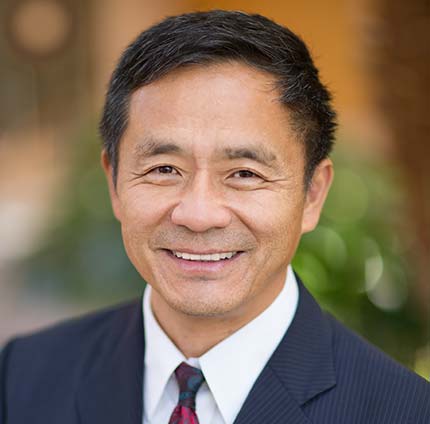 Cheng Liu
Emeryville, CA-based Eu­re­ka added that none of the pa­tients ex­pe­ri­enced cy­tokine re­lease syn­drome or drug-re­lat­ed neu­ro­tox­i­c­i­ty — well-known safe­ty con­cerns that have lim­it­ed the use of T cell ther­a­pies.
Of note, three pa­tients in the study died due to what the com­pa­ny de­scribes as "non-drug-re­lat­ed com­pli­ca­tions of liv­er dis­ease."
The first CAR-Ts on the mar­ket from Gilead/Kite and No­var­tis have demon­strat­ed some amaz­ing re­sults for blood can­cers, but sol­id tu­mors rep­re­sent a high hur­dle for these new drugs. Clear­ing it — safe­ly — would open up a ma­jor mar­ket.
"We are en­cour­aged by the safe­ty pro­file and the po­ten­tial ef­fi­ca­cy of ET140202 for AFP-pos­i­tive liv­er can­cer," said Cheng Liu, Eu­re­ka's pres­i­dent and CEO. "Com­bin­ing T-cell ther­a­py with a TCR-mim­ic an­ti­body to tar­get in­tra­cel­lu­lar anti­gens is a nov­el ap­proach and can po­ten­tial­ly rep­re­sent a pow­er­ful way to treat sol­id tu­mors, and in par­tic­u­lar, liv­er can­cer, an area of sig­nif­i­cant un­met med­ical need."
The treat­ment, dubbed ET140202, works by tar­get­ing a liv­er can­cer mark­er called al­pha-fe­to­pro­tein, or AFP.
In 2019, the com­pa­ny plans to launch a mul­ti­cen­ter Phase I tri­al for ET140202, in the US, where it's al­so test­ing its lead pro­gram fo­cused on CD19+ non-Hodgkin lym­phoma.