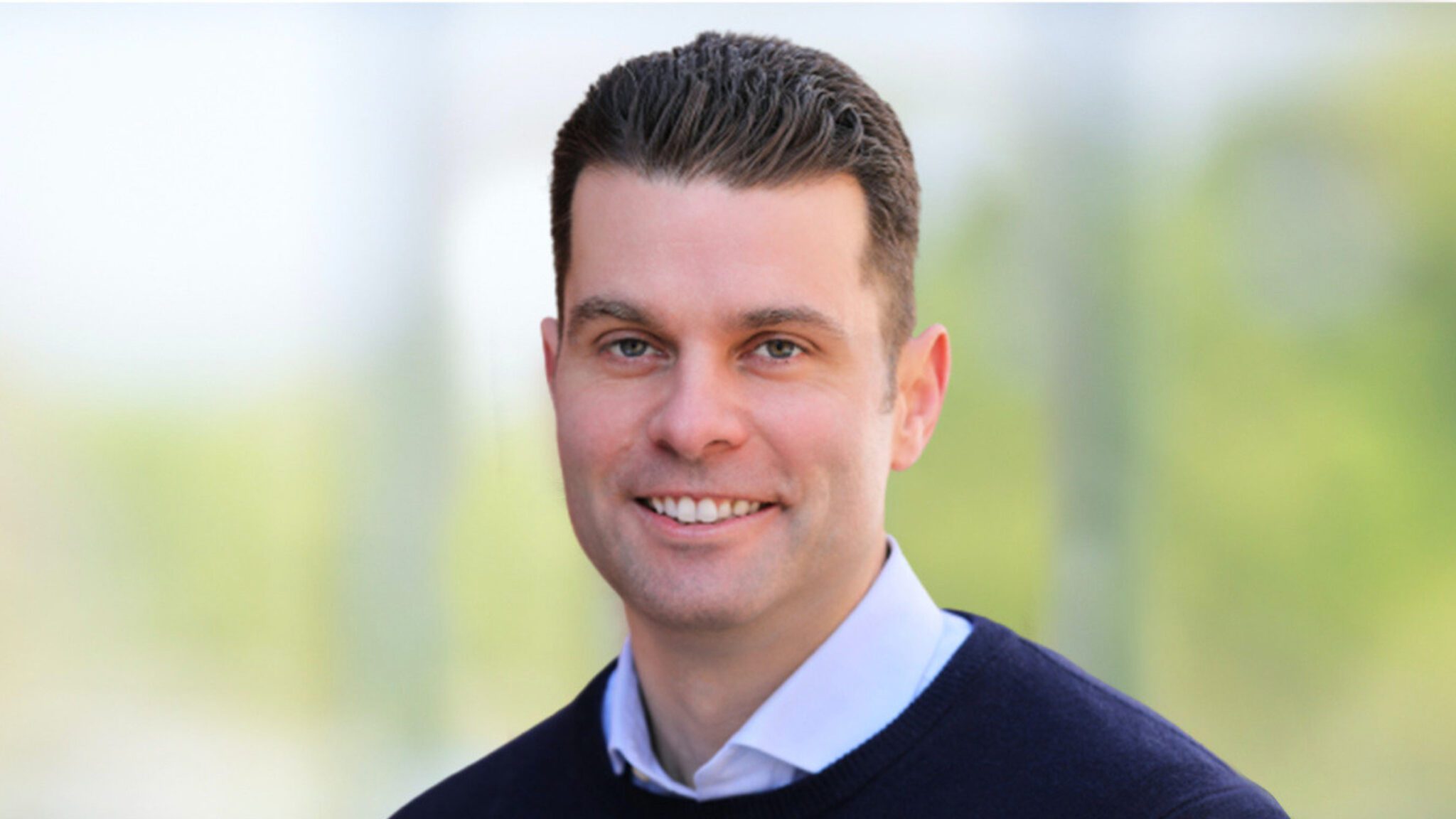 A new psy­che­delics play­er emerges to treat men­tal health dis­or­ders — mi­nus the hal­lu­cino­genic ef­fects
One line in an aca­d­e­m­ic pa­per changed every­thing for David Ol­son.
It was 2018 when Ol­son's lab at the Uni­ver­si­ty of Cal­i­for­nia, Davis pub­lished a pa­per demon­strat­ing psy­che­delics' abil­i­ty to pro­mote neu­ro­plas­tic­i­ty. Psy­che­delics re­search has slow­ly emerged from the shad­ows in the last cou­ple decades, with the FDA ap­prov­ing the first psy­che­del­ic drug, es­ke­t­a­mine, to treat de­pres­sion in 2019. A hand­ful of com­pa­nies are now test­ing the ef­fects of oth­er com­pounds like psilo­cy­bin — the psy­choac­tive in­gre­di­ent in mag­ic mush­rooms — on a suite of men­tal health dis­or­ders.
In the pa­per, Ol­son wrote "one lit­tle line" about his lab's work on nov­el analogs of psy­che­delics that could have sim­i­lar ther­a­peu­tic ben­e­fits, but were non-hal­lu­cino­genic.
"One of our co-founders, Nick Haft at OMX Ven­tures, he read that line and he con­tact­ed me right away," Ol­son said. "It was a time when I was look­ing for a busi­ness part­ner, I was look­ing for some­one to bring this com­pa­ny to­geth­er."
In 2019, they launched Delix Ther­a­peu­tics, tap­ping Shire neu­ro­science vet Mark Rus to guide the Boston-based biotech in­to the clin­ic. And on Mon­day, they un­veiled a $70 mil­lion Se­ries A round led by AR­TIS Ven­tures, RA Cap­i­tal Man­age­ment and OMX.
"It's a group that's all re­al­ly ex­cit­ed by the new hope that psy­che­del­ic and psy­choplas­to­gen ef­fi­ca­cy and ear­ly da­ta and emerg­ing da­ta has promised," Rus, CEO, told End­points News.
Ol­son's lab coined the term "psy­choplas­to­gen" to de­scribe small mol­e­cules that pro­duce rapid and long-last­ing psy­che­del­ic- and ke­t­a­mine-like ef­fects on neu­ronal struc­ture. Their non-hal­lu­cino­genic psy­choplas­to­gens pro­duced "sus­tained ther­a­peu­tic ef­fects" in pre­clin­i­cal mod­els, ac­cord­ing to Delix, and their first two can­di­dates are slat­ed to en­ter the clin­ic in 2022.
David Ol­son in his lab (UC-Davis), cour­tesy of Delix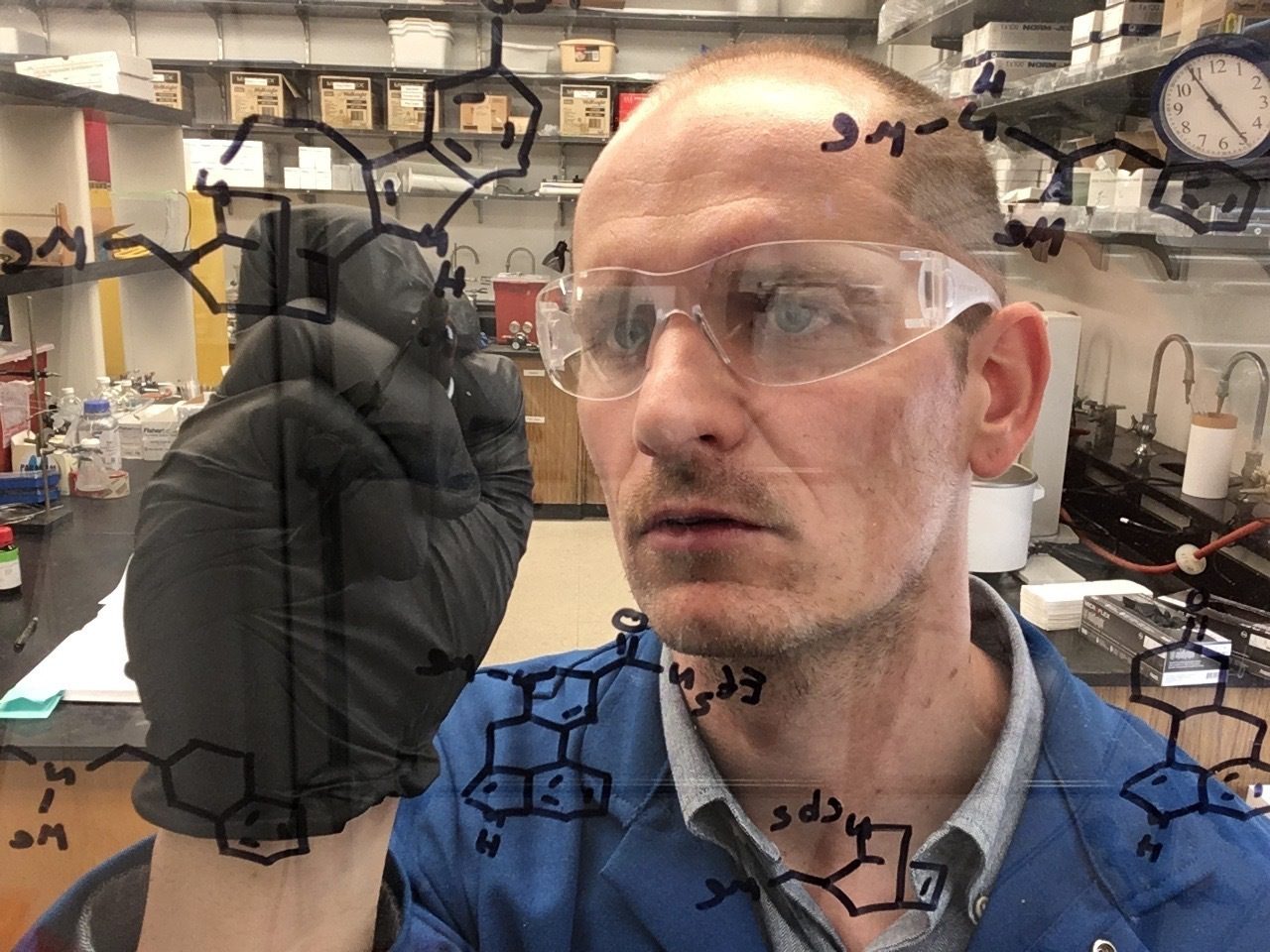 Click on the im­age to see the full-sized ver­sion
While Rus hasn't re­vealed which in­di­ca­tions Delix is tar­get­ing first, he said the com­pa­ny is look­ing to go af­ter a large swath of men­tal health dis­or­ders, all of which have one thing in com­mon: some­thing called cor­ti­cal at­ro­phy.
If you think of neu­rons as trees in a part of the brain called the pre­frontal cor­tex, Rus ex­plained, den­drites would be the branch­es and synaps­es would be the leaves. The with­er­ing of those branch­es, in many cas­es, leads to less con­nec­tiv­i­ty and ef­fec­tive com­mu­ni­ca­tion with oth­er parts of the brain that in­flu­ence things like mo­ti­va­tion or re­ward.
"That's why in many cas­es in neu­ropsy­chi­atric con­di­tions, you get de­pres­sion or you'll get anx­i­ety, you get some cog­ni­tive chal­lenges, and you get a mix, de­pend­ing on the pa­tient," he said. "A lot of neu­rode­gen­er­a­tive con­di­tions have cor­ti­cal at­ro­phy at their heart as well, and that's some­thing that Delix's plat­form over time will seek to pur­sue."
Delix's most ad­vanced com­pounds are non-hal­lu­cino­genic analogs of first-gen­er­a­tion psy­che­delics like psilo­cy­bin, LSD, DMT, and MD­MA. By curb­ing hal­lu­cino­genic ef­fect, Delix is hop­ing to avoid some of the safe­ty li­a­bil­i­ties of the ear­li­er gen­er­a­tion, as well as the need for in-clin­ic ad­min­is­tra­tion.
"While I def­i­nite­ly think that pa­tients will be helped by these first-gen­er­a­tion hal­lu­cino­genic med­i­cines, I think that we can help many, many more pa­tients with the non-hal­lu­cino­genic psy­choplas­to­gens, and so that's re­al­ly, I think, what dif­fer­en­ti­ates us," Ol­son said.
Of course, the com­pa­ny will have some catch­ing up to do. ATAI Life Sci­ences is al­ready rac­ing through the clin­ic with psilo­cy­bin- and R-ke­t­a­mine-based pro­grams. And Jonathan Sporn, the Har­vard sci­en­tist be­hind a cou­ple of ATAI's pro­grams, launched his own com­pa­ny back in May to cre­ate analogs of some of the most com­mon psy­che­del­ic drugs.
When asked if an IPO is in the fu­ture, Rus re­spond­ed: "Our fo­cus is on the da­ta right now, but we'll cer­tain­ly ex­am­ine all op­tions like any com­pa­ny would down the road."