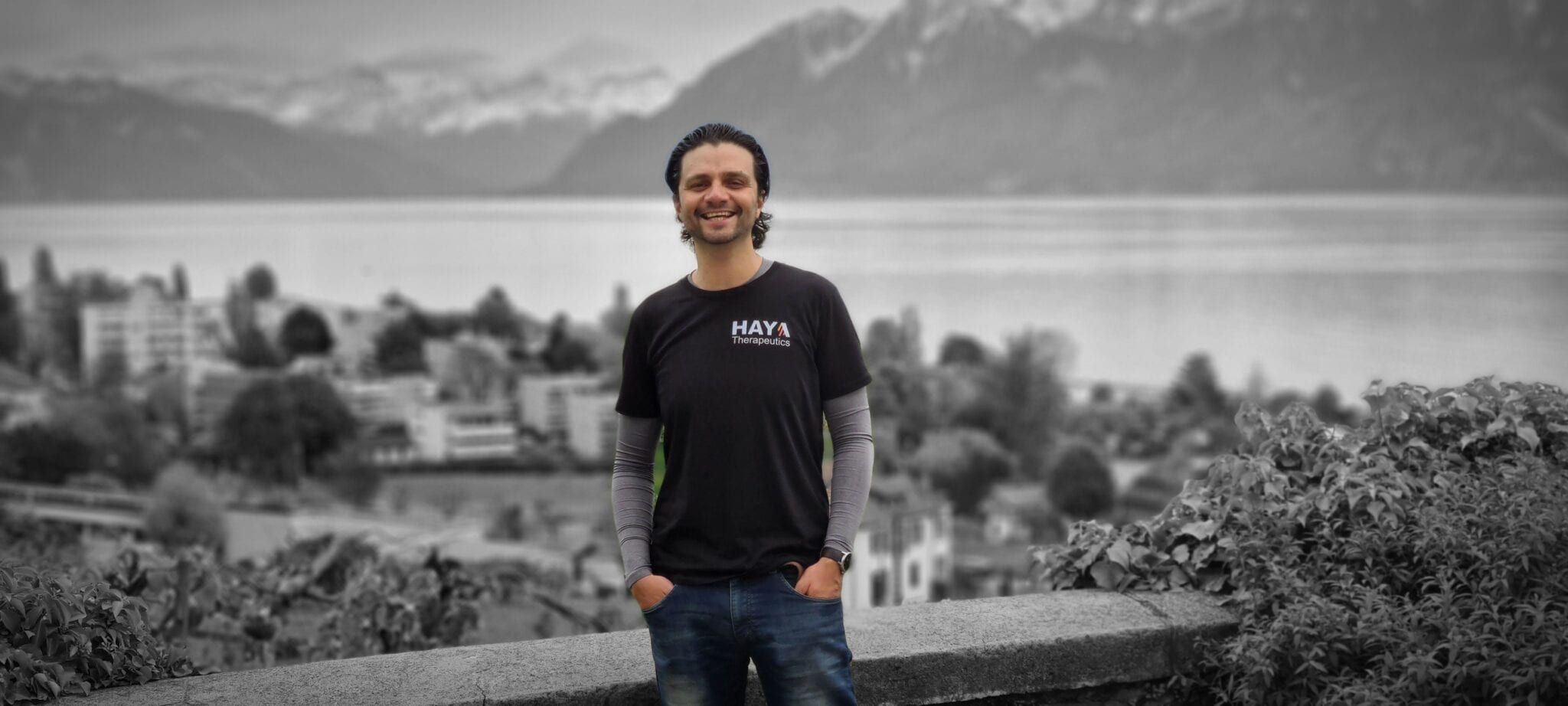 A new RNA start­up looks to reimag­ine heart treat­ments, with eyes set on En­tresto
When Samir Oun­z­ian left Lon­don a decade ago to study a lit­tle-un­der­stood branch of the genome at a Swiss lab, he wasn't sure what he would find. Known as long-non-cod­ing RNA, these sec­tions were trans­lat­ed in­to loop­ing rings of RNA — hence the name — but didn't ac­tu­al­ly trans­late in­to pro­teins, and no one was quite sure how many there were or pre­cise­ly what they were do­ing.
"We didn't ex­pect any­thing at the time," Oun­z­ian told End­points News, "be­cause we didn't re­al­ly un­der­stand how fre­quent they were in the genome."
Over the years, though, Oun­zain and his col­lab­o­ra­tors found these strands ex­pressed every­where, in­clud­ing in one area they found par­tic­u­lar­ly promis­ing: the heart. In 2017, they showed in Sci­ence Trans­la­tion Med­i­cine that one such loop, called Wis­per, con­trols fi­bro­sis — scar­ring — in the heart af­ter in­jury, and set about find­ing a way to drug it.
On Tues­day, the com­pa­ny Oun­zain built around the ap­proach, Haya Ther­a­peu­tics, an­nounced $20 mil­lion in seed fund­ing led by Broad­view Ven­tures, a car­dio­vas­cu­lar-fo­cused VC. They'll use the pro­ceeds to try to push an an­ti­sense ther­a­py to neu­tral­ize Wis­per strands in­to the clin­ic in 2 to 3 years, while al­so iden­ti­fy­ing oth­er long-cod­ing RNAs to drug through­out the body.
Long-non-cod­ing RNAs are im­por­tant, re­searchers now be­lieve, in part be­cause they gov­ern how the same genes are ex­pressed in dif­fer­ent tis­sues, in­clud­ing how those genes re­spond to the en­vi­ron­ment. In the heart, Wis­per turns on fi­bro­sis in re­sponse to some type of trig­ger. Evo­lu­tion­ary, that was like­ly an ad­van­tage, help­ing pro­tect the tis­sue from in­jury, Oun­zain said. But now peo­ple are ex­posed to all sorts of dam­age — di­a­betes, high blood pres­sure, clogged ar­ter­ies — that fi­bro­sis on­ly wors­ens.
"These new stress­es of our species make the heart think it's con­stant­ly stressed, and then the fi­bro­sis just con­tin­ues over time," he said.
Al­though a se­ries of heart fail­ure drugs have hit the mar­ket over the last decade, most no­tably No­var­tis's En­tresto and Mer­ck's Verqu­vo, but none di­rect­ly treat fi­bro­sis. By shut­ting down Wis­per, Oun­zain be­lieves they can not on­ly stop fi­bro­sis but re­verse ex­ist­ing dam­age; scar tis­sue in the heart turns over quick­ly, he said, so if you stop the scar­ring process, even­tu­al­ly the tis­sue will re­store it­self.
They plan to first test the ther­a­py in a rare form of heart fail­ure called non-ob­struc­tive hy­per­trophic car­diomy­opa­thy, where fi­bro­sis lev­els are linked to symp­tom sever­i­ty. If they get proof-of-con­cept there, they'll move to heart fail­ure with pre­served ejec­tion frac­tion — a com­mon con­di­tion in­volv­ing scar­ring in the heart and where there are so few op­tions, the FDA ap­proved En­tresto for it, de­spite a failed piv­otal tri­al.
Oun­zain, though, doesn't want Haya thought of as a heart com­pa­ny. They can do much more go­ing af­ter long-cod­ing RNAs, he said.
"We be­lieve this par­a­digm is more than the heart," he said. "And we ac­tu­al­ly think it could be a very pow­er­ful par­a­digm for the fu­ture of an­ti-fi­brot­ic drug de­vel­op­ment."