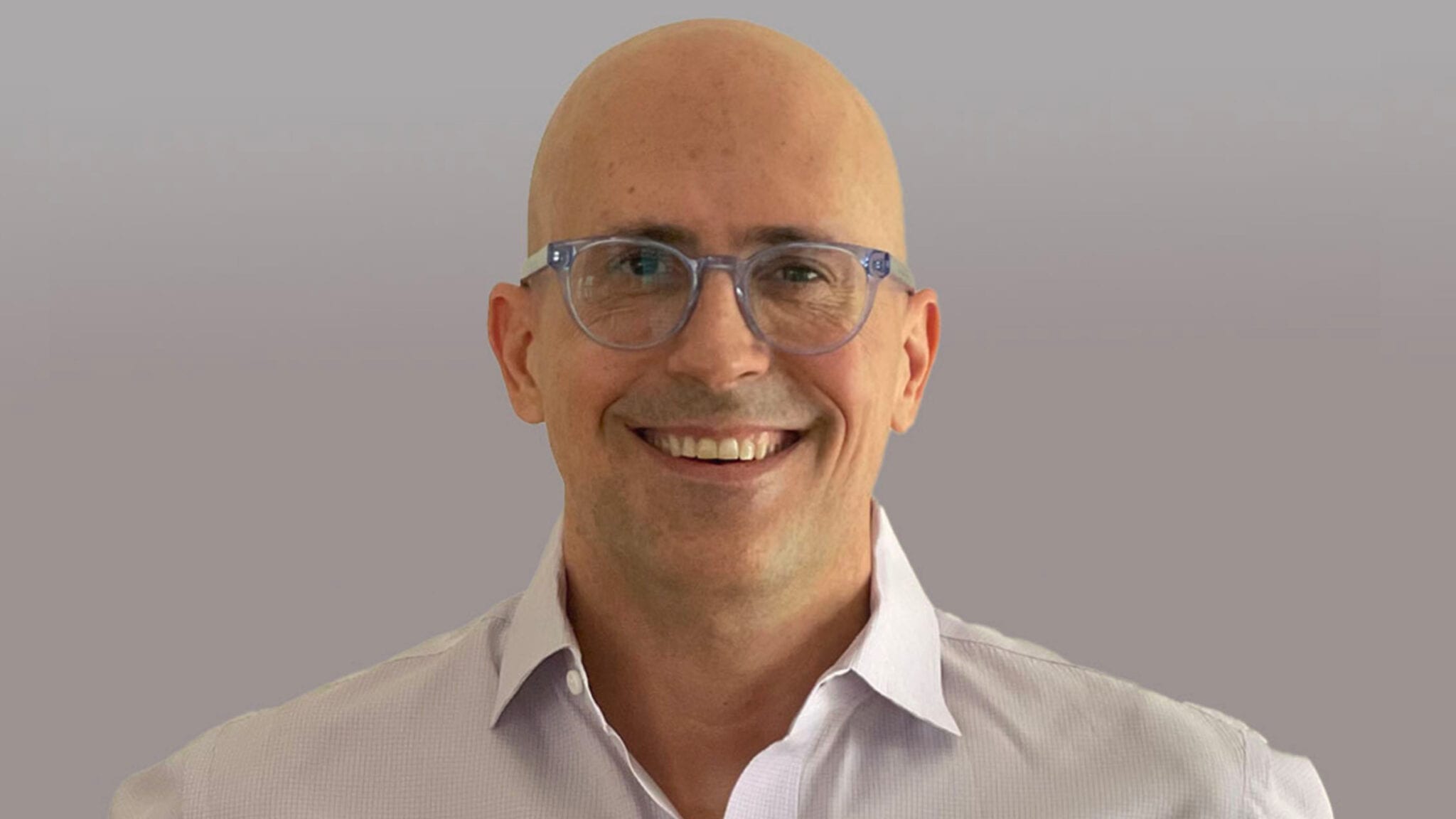 Adam Gridley, Allay Therapeutics CEO
A non-opi­oid pain start­up be­lieves it can top the bupi­va­caine mar­ket — and it's think­ing in terms of weeks, not days
The road to non-opi­oid pain man­age­ment has swal­lowed biotech play­ers for years as drug de­vel­op­ers have smacked their heads against safe­ty flags. A Cal­i­for­nia biotech that spent a long time work­ing in stealth mode now has ear­ly da­ta sug­gest­ing it may have found a break­through — and the com­pa­ny is ready for its close-up.
Al­lay Ther­a­peu­tics launched Thurs­day with Phase I da­ta show­ing their poly­mer­ized bupi­va­caine im­plant helped 80% of pa­tients get off opi­oids 14 days af­ter a to­tal knee re­place­ment, the com­pa­ny said.
The biotech, found­ed in 2017 by The Foundry in­cu­ba­tor and Light­stone Ven­tures' Sin­ga­pore fund, looks to craft tai­lored-re­lease ther­a­pies for long-last­ing pain man­age­ment with­out the need for ag­gres­sive opi­oid use af­ter surgery. Its lead com­pound, ATX-101, is a quar­ter-sized im­plant that re­leas­es lo­cal anal­gesic bupi­va­caine com­bined with pro­pri­etary biopoly­mers to match pa­tients' pain lev­els in the days and weeks af­ter a knee re­place­ment.
Ac­cord­ing to da­ta from a Phase Ib/IIa dose-es­ca­la­tion study in 22 Aus­tralian pa­tients, ATX-101 cut the num­ber of opi­oids pa­tients took af­ter 14 days by half to two-thirds com­pared with stan­dard of care and place­bo. Mean­while, 80% of pa­tients were off opi­oids at the 14-day mark com­pared to around 50% on stan­dard of care.
In terms of pain score, ATX-101 "sig­nif­i­cant­ly out­per­formed" stan­dard of care in terms of du­ra­tion and mag­ni­tude of ef­fect, Al­lay said, and kept pa­tients' pain in the "ze­ro to mild range" for at least two weeks. Mean­while, pa­tients on stan­dard of care tend to have se­vere short-term pain fol­lowed by mod­er­ate pain for weeks.
Even more promis­ing­ly, the im­plant showed "mean­ing­ful sys­temic lev­els" of bupi­va­caine in pa­tients af­ter 14 days, where­as oth­er bupi­va­caine-based treat­ments are no longer de­tectable af­ter five days, Al­lay said.
Those re­sults are promis­ing enough for Al­lay, which is plot­ting a 300-pa­tient Phase IIb study in the US by the end of the year and set­ting its sights on a fol­low-up Phase III study and pos­si­ble NDA by 2024. That study will test pa­tients on the two high­est dos­es in the Phase I — 750 mg and 1,500 mg.
Crack­ing the code on last­ing non-opi­oid pain man­age­ment has left a slew of wrecked biotechs in re­cent years, but Al­lay thinks its plat­form can churn out tun­able im­plants that pro­vide last­ing pain al­le­vi­a­tion with­out the side ef­fects com­mon to sus­tained high use of lo­cal anes­thet­ics, CEO Adam Gri­d­ley told End­points News. The ATX-101 im­plant car­ries 70 times the drug den­si­ty of oth­er drug-poly­mer con­fig­u­ra­tions, a mas­sive pay­load that sets Al­lay's prod­uct apart, Gri­d­ley said.
There are, of course, oth­er play­ers in this game, but those ther­a­pies work on the scale of days, not weeks. In Feb­ru­ary, the FDA ap­proved Durect's 72-hour bupi­va­caine so­lu­tion Posimir for use af­ter shoul­der surgery. Mean­while, Heron is await­ing FDA ap­proval for its 72-hour for­mu­la dubbed HTX-011, and Paci­ra is chas­ing its own can­di­date.
So what is Al­lay bring­ing new? Well, it's not bupi­va­caine or the biopoly­mers used in the im­plant, but in­stead the way the im­plant is man­u­fac­tured that gives it an edge, CTO Patrick Ru­ane told me.
"We're re­al­ly stand­ing on the shoul­ders of gi­ants — us­ing drugs that are well-es­tab­lished, us­ing poly­mers that are off the shelf," Ru­ane said. "It's re­al­ly how we con­fig­ure it and put it to­geth­er. There's some re­al­ly neat man­u­fac­tur­ing tech­niques where we can con­trol it, and that's val­i­dat­ed in our clin­i­cal da­ta that it re­al­ly does work."
Af­ter years in de­vel­op­ment and a raft of ear­ly ex­per­i­ments in the rearview — rough­ly 203, to be ex­act — Al­lay wait­ed un­til it was sure its Phase I tri­al was a suc­cess to un­cloak. There were a num­ber of rea­sons for that de­lay, Gri­d­ley said, but the biggest was be­ing able to prove to in­vestors ear­ly that the plat­form could show promise where so many oth­ers have failed.
"It re­al­ly was, let's make sure we got some­thing be­fore we come out of stealth," he said. "This has been such a hard area, no one has got­ten past a cou­ple of days at least do­ing so safe­ly, so that's where the com­pa­ny has his­tor­i­cal­ly just been pret­ty qui­et. It was that abil­i­ty to show in the most re­cent clin­i­cal tri­al that we were on to some­thing that pre­cip­i­tat­ed the com­ing-out par­ty."
But now, with the cork popped, Al­lay is ready to make a quan­tum leap for­ward.
On top of its ramped-up clin­i­cal plans for ATX-101, Al­lay has a pipeline un­der de­vel­op­ment to take its drug-biopoly­mer com­bos in­to oth­er post-sur­gi­cal set­tings — in­clud­ing hips, shoul­ders, bunions and her­nias, to count a few — as well as look­ing at a sec­ond-gen fol­low-up to ATX-101. The clin­i­cal pro­gram al­so in­cludes more pa­tient-friend­ly for­mu­la­tions, in­clud­ing an in­jectable.
Mean­while, the biotech is al­so work­ing on what Ru­ane called its "moon­shot" — a re­mote-con­trolled im­plant that would al­low pa­tients and physi­cians to di­al up or down an anes­thet­ic based on pain lev­el with a tap of a phone screen. That par­tic­u­lar project is a ways off, but Al­lay plans to add one new can­di­date in­to hu­man tri­als each year, Gri­d­ley said.
The team will al­so look to great­ly ex­pand in the com­ing years as it ap­proach­es a po­ten­tial NDA, go­ing from its cur­rent work­force of about 40 — 25 in the US and 15 in Sin­ga­pore — to more than 50 by the end of the year. In the next few years, Gri­d­ley said, the biotech could dou­ble in size as it brings more prod­ucts in­to the clin­ic.
In the short term, how­ev­er, Al­lay is look­ing to bring on a chief med­ical of­fi­cer as well as build out its clin­i­cal and sci­en­tif­ic ad­vi­so­ry boards. Pri­or to emerg­ing from stealth, the biotech re­lied on fund­ing from The Foundry and Light­stone from seed to Se­ries B, but Gri­d­ley said Al­lay is cur­rent­ly look­ing to piece to­geth­er a $60 mil­lion Se­ries C to ad­vance its lead pro­gram, with new in­vestors hope­ful­ly jump­ing on board.