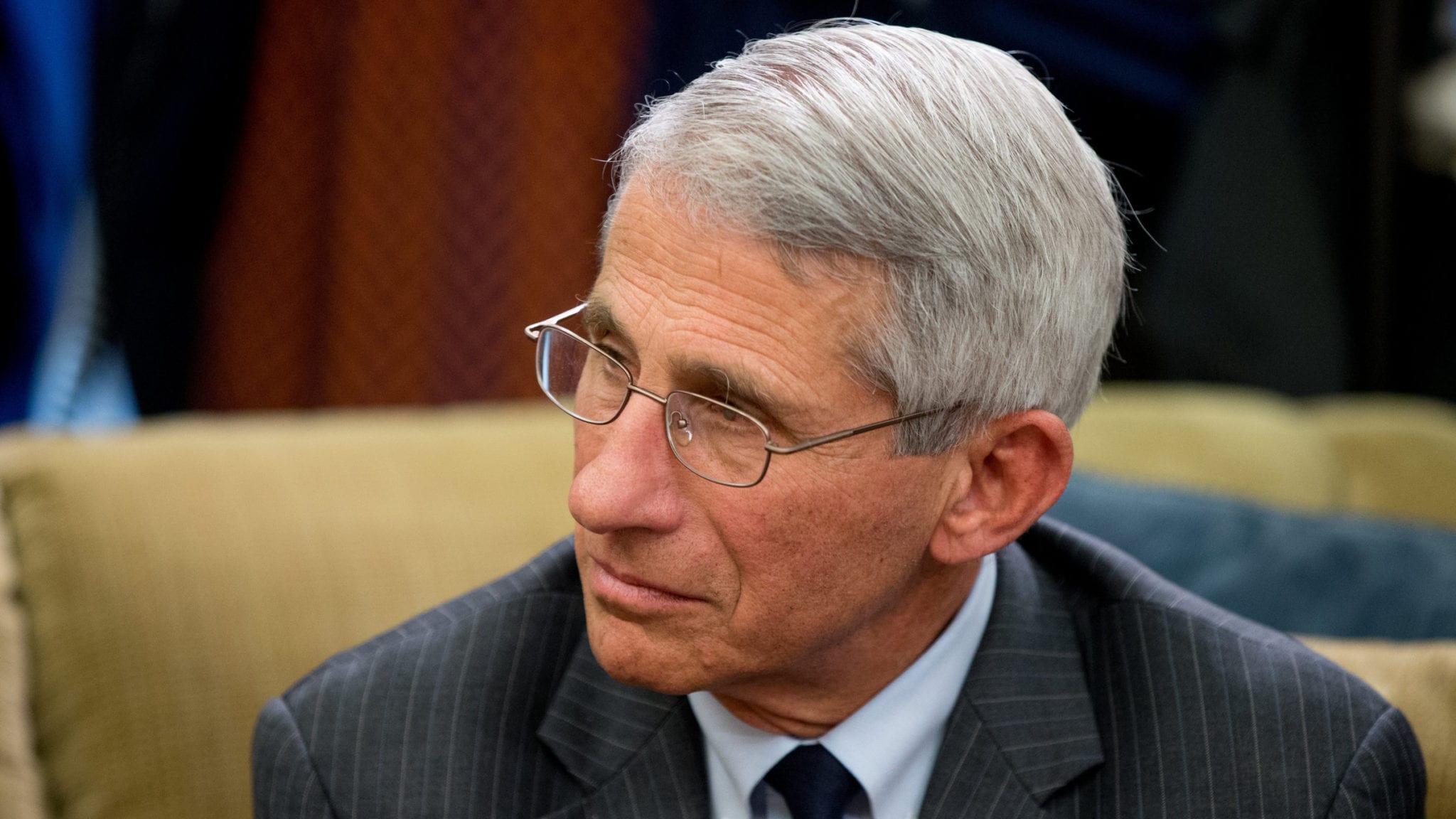 Anthony Fauci (AP Images)
A press of­fi­cer de­parts An­tho­ny Fau­ci's NI­AID af­ter his un­mask­ing as a hard-right Covid mis­in­for­ma­tion troll
William Crews had been a pub­lic af­fairs spe­cial­ist at the NIH's Na­tion­al In­sti­tute of Al­ler­gy and In­fec­tious Dis­eases for the last 13 years.
That end­ed Mon­day morn­ing when he in­formed the agency of his de­ci­sion to re­tire, af­ter he was iden­ti­fied as the man­ag­ing ed­i­tor at Red­State, a promi­nent Trump loy­al­ist web­site.
Crews' Red­State du­ties are per­formed un­der the alias streiff. While en­joy­ing the ben­e­fits of pseu­do­nymi­ty, he dis­par­aged and worked against NI­AID with in­cen­di­ary rhetoric and spread mis­in­for­ma­tion in the midst of a pan­dem­ic.
In one tame ex­am­ple he re­ferred to Fau­ci as a "mask Nazi."
The re­port comes on the heels of rev­e­la­tions last week that HHS's top com­mu­ni­ca­tions of­fi­cial Michael Ca­puto urged Trump par­ti­sans to ready them­selves for armed in­sur­rec­tion while ac­cus­ing his agency's sci­en­tists of "sedi­tion" — at­tacks on pub­lic ser­vants that have now be­come fre­quent oc­cur­rences in the last year of Pres­i­dent Don­ald Trump's first term.
The riv­et­ing in­ves­ti­ga­tion is de­tailed in this Lach­lan Markay re­port at The Dai­ly Beast. Crews' res­ig­na­tion was con­firmed to End­points News by a NI­AID spokesper­son.
Most of streiff's posts oc­cur dur­ing busi­ness hours, but that isn't proof Crews used gov­ern­ment time or equip­ment. While NI­AID de­clined to com­ment be­yond con­firm­ing his re­tire­ment, they in­clud­ed in their re­sponse to us a list of ethics re­sources, among them 5 CFR 2635.704 and 2635.705, which pro­hib­it fed­er­al em­ploy­ees from us­ing gov­ern­ment time and equip­ment for unau­tho­rized pur­pos­es.
Ja­son Mast con­tributed re­port­ing