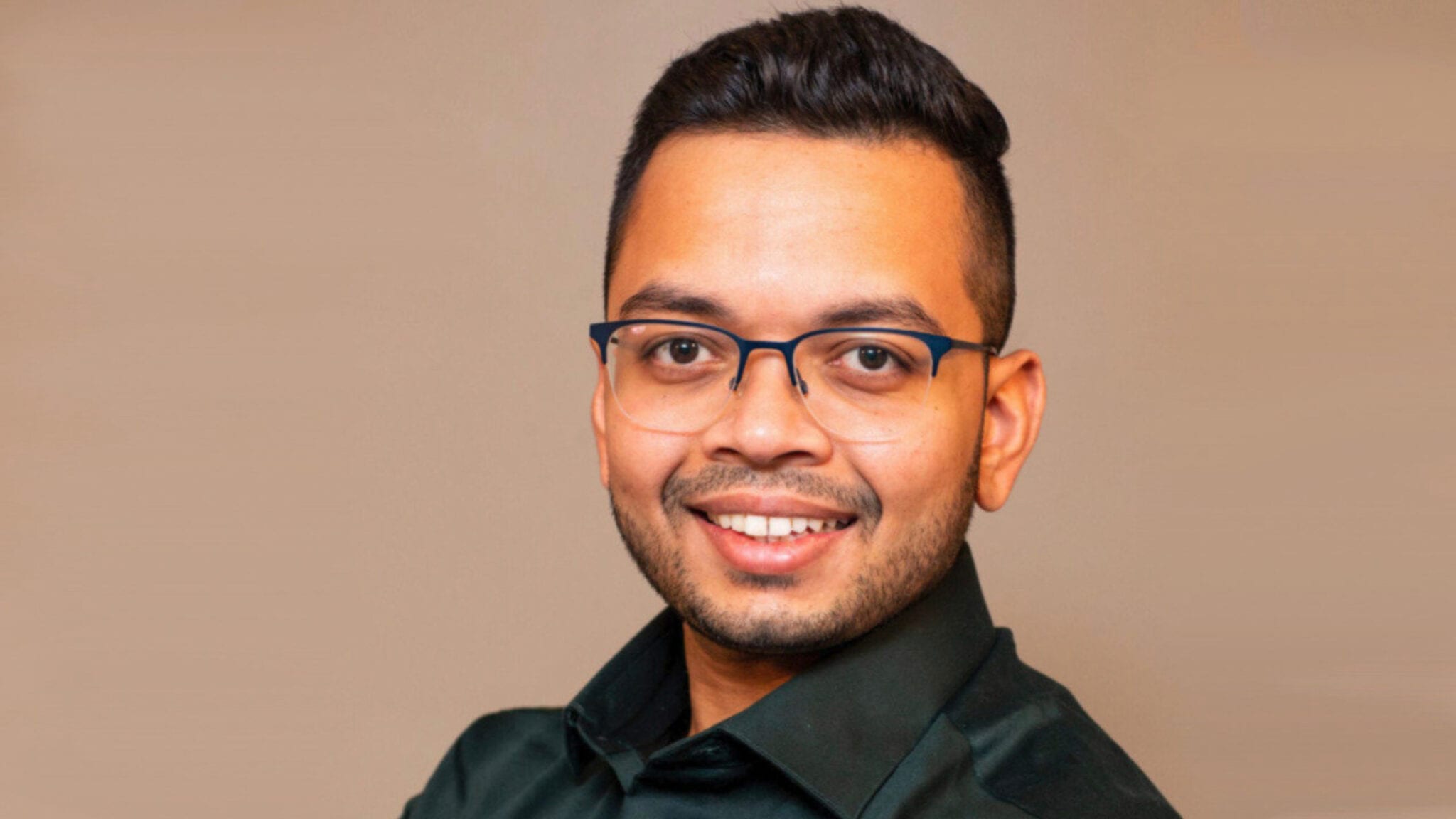 Viswa Colluru, Enveda Biosciences
A Re­cur­sion vet­er­an is map­ping plant life to chart a course to new ther­a­pies — and in­vestors like what they see
One of the ear­li­est em­ploy­ees at AI biotech Re­cur­sion Phar­ma­ceu­ti­cals is lead­ing a new com­pa­ny, and he's just closed a hefty Se­ries A to get things mov­ing.
Enve­da Bio­sciences pulled in $51 mil­lion in the raise, the com­pa­ny an­nounced Tues­day morn­ing, with the goal of push­ing some of its pre­clin­i­cal pro­grams fur­ther along. Led by CEO Viswa Col­lu­ru, Enve­da aims to re­search how ma­chine learn­ing can uti­lize nat­ur­al bi­ol­o­gy to cre­ate new ther­a­pies for Wil­son's Dis­ease, NASH and Parkin­son's dis­ease, among oth­ers.
Tues­day's fi­nanc­ing was led by Lux Cap­i­tal.
Col­lu­ru got his start at Re­cur­sion back in 2016 when the now-IPO'ed biotech was still a fledg­ling play­er. Though he tells End­points News he's al­ways had a cu­rios­i­ty for plant bi­ol­o­gy, work­ing with Chris Gib­son gave him "the fastest crash course" in biotech one can get.
That cu­rios­i­ty led him to what he feels is the cen­tral prob­lem Enve­da is now try­ing to solve: Hu­mans have been cre­at­ing med­i­cines from plants across cul­tures for more than 50,000 years, but plant chem­i­cal space is still vast­ly un­der­ex­plored.
"I got the op­por­tu­ni­ty to learn every­thing from build­ing and scal­ing a com­pa­ny to en­ter­ing biotech with a new idea," Col­lu­ru said. "I feel like I've been prepar­ing for it my whole life. What Re­cur­sion did was en­able the skill sets to try some­thing new and be OK if it failed."
Now with Enve­da, Col­lu­ru set his sights on map­ping out na­ture's bi­ol­o­gy. One of Enve­da's biggest un­der­tak­ings has been cre­at­ing a high-res­o­lu­tion map to study the chem­istry of plants and learn how to ex­tract po­ten­tial new med­i­cines. High­light­ing how as­pirin, statins and mor­phine all came from the nat­ur­al world, Col­lu­ru says Enve­da us­es this map to speed along such dis­cov­ery process­es.
The com­pa­ny says it has the largest in­te­grat­ed dataset of plant chem­istry out there, one that's con­stant­ly be­ing fed back in­to their al­go­rithms to con­tin­ue dis­cov­ery work. These ma­chine learn­ing process­es func­tion like a search en­gine, Col­lu­ru says, read­ing the "lan­guage of chem­istry" through mass spec­tra. It al­lows Enve­da to cat­a­log, an­no­tate and an­a­lyze plant bi­ol­o­gy in or­der to more ful­ly un­der­stand po­ten­tial links for drug R&D.
It's here where the pipeline comes in­to play, as Enve­da preps two of its four pro­grams, one for Wil­son's Dis­ease and NASH and the oth­er for Parkin­son's, to con­tin­ue pre­clin­i­cal de­vel­op­ment. Col­lu­ru isn't putting a time­line on when these can­di­dates might hit the clin­ic, but not­ed Tues­day's raise gives Enve­da enough run­way for the next 24 months.
But the biotech is seek­ing to dif­fer­en­ti­ate it­self by hon­ing in on this in­ter­sec­tion be­tween ma­chine learn­ing, metabolomics and nat­ur­al prod­ucts. It's all thanks to the map and search en­gine com­bo, which has dri­ven the in­vestor ex­cite­ment be­hind Enve­da, Col­lu­ru says.
"We're unique in terms of po­si­tion­ing that way, but al­so in terms of ac­tu­al work," he said. "A lot of ma­chine learn­ing com­pa­nies, orig­i­nal­ly the learn­ing was with their own cus­tom datasets. Now, there are new and unique ways to gen­er­ate those datasets. We're us­ing our li­brary to probe new re­gions of chem­istry."
In ad­di­tion to Lux, Enve­da saw new in­vest­ment from Two Sig­ma Ven­tures, Hum­ming­bird VC, Catalio Cap­i­tal, Life­force Cap­i­tal and Matthew De Sil­va of No­table Labs, along with ex­ist­ing in­vestors True Ven­tures, Wire­frame Ven­tures, Vil­lage Glob­al and Chris Gib­son of Re­cur­sion.