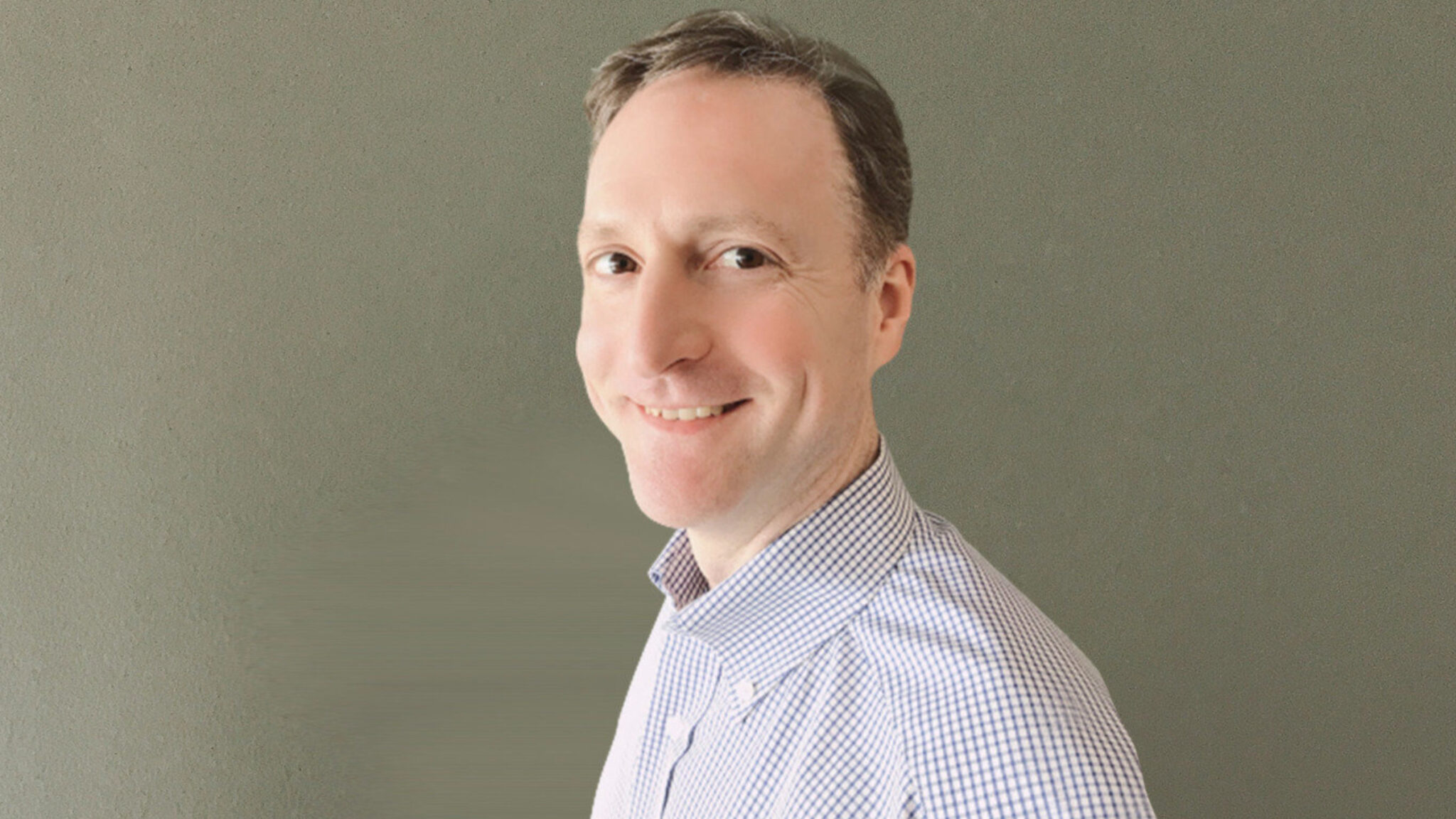 George Simeon, Curevo Vaccine CEO
A small Seat­tle biotech wants to take on Glax­o­SmithK­line's emerg­ing Shin­grix block­buster. RA Cap­i­tal is on board
Glax­o­SmithK­line's Shin­grix has quick­ly be­come one of the com­pa­ny's best-sell­ing prod­ucts since first win­ning FDA ap­proval in 2017. But a new biotech be­lieves it can do bet­ter — and RA Cap­i­tal is lis­ten­ing.
Cure­vo Vac­cine, a Seat­tle-based com­pa­ny, de­buted a $60 mil­lion Se­ries A on Thurs­day led by the promi­nent life sci­ences VC, aim­ing to fund a Phase IIb study for its shin­gles vac­cine can­di­date. The pro­gram, known as CRV-101, will be mea­sured against Shin­grix as the con­trol and pits the two shots head-to-head.
CEO George Sime­on told End­points News he be­lieves Cure­vo's shot can pro­vide sim­i­lar ef­fi­ca­cy lev­els to Shin­grix while tamp­ing down on the side ef­fects. That will be a tough task as Shin­grix proved 97% ef­fec­tive in pre­vent­ing shin­gles for healthy adults aged 50 to 69, and 91% ef­fec­tive in all such adults old­er than 50.
Re­searchers were en­cour­aged by the biotech's Phase I study, Sime­on added, prompt­ing the push in­to the near­ly 700-pa­tient Phase IIb tri­al that start­ed en­rolling last month.
"We're go­ing to be look­ing at im­mune re­spons­es" in the Phase II study, Sime­on said. "Of course, if there are shin­gles cas­es, we will look, but that re­quires a much larg­er tri­al to look for ac­tu­al clin­i­cal end­points. So now we'll be look­ing at im­muno­log­ic end­points, look­ing at how the two vac­cines com­pare from a hu­moral and cell me­di­at­ed im­mune re­sponse per­spec­tive."
The rea­son Cure­vo is so con­fi­dent lies in the ad­ju­vants the vac­cines are us­ing. Shin­grix's ad­ju­vant con­tains a com­pound called QS-21 in which two main is­sues arise, Sime­on said. First, the emerg­ing con­sen­sus points to this com­pound as the pri­ma­ry dri­ver of Shin­grix ad­verse events — the shot caus­es a strong im­mune re­sponse and symp­toms can last for two to three days be­fore usu­al­ly re­solv­ing on their own.
And sec­ond, QS-21 is in high de­mand be­cause it can on­ly be made from cer­tain trees na­tive to Chile, Pe­ru and Bo­livia. The Covid-19 pan­dem­ic con­tin­u­ing to snarl the glob­al sup­ply chain is hard­ly help­ing things, Sime­on said.
Cure­vo's ad­ju­vant, mean­while, is tai­lored to fit in­to the TLR4 re­cep­tor in an ef­fort to uti­lize the im­mune path­way and lessen the shot's side ef­fects. It al­so goes af­ter the same anti­gen used in chick­en­pox vac­cines, Sime­on said, sav­ing Cure­vo the trou­ble of try­ing to val­i­date a com­plete­ly new tar­get.
This com­bi­na­tion, Sime­on be­lieves, will give the biotech a shin­gles vac­cine both non-in­fe­ri­or to Shin­grix and caus­es less side ef­fects.
"What we're look­ing to show is that we elic­it the same im­mune re­spons­es," he said. "We'd like to show that we're non in­fe­ri­or in terms of ef­fi­ca­cy, but that we have a bet­ter tol­er­a­bil­i­ty pro­file than Shin­grix."
Topline Phase IIb da­ta are ex­pect­ed at the be­gin­ning of next year, and if Cure­vo likes what it sees, it plans to un­der­take a piv­otal Phase III study com­par­ing CRV-101 to Shin­grix again in a much larg­er set­ting.
Shin­grix has le­git­imized Glax­o­SmithK­line's vac­cine fran­chise, net­ting more than $1 bil­lion in sales in 2018, its first full year on the mar­ket. The shot pulled in near­ly $2.8 bil­lion for the com­pa­ny in 2020 and won a new ap­proval last year for use in all im­muno­com­pro­mised adults, but the pan­dem­ic sig­nif­i­cant­ly dent­ed sales growth as fig­ures fell to $2.33 bil­lion last year.
Cure­vo will have a long road ahead to com­pete with some­thing like that, with or with­out Covid-19 dis­rup­tions. Even so, it's tak­ing an un­tra­di­tion­al route to fi­nance its vac­cine, hav­ing al­ready run its Phase I study be­fore any ma­jor ven­ture round and re­cruit­ing RA Cap­i­tal — which gen­er­al­ly in­vests in crossovers — for the hefty Se­ries A.
The shot it­self comes out of a non­prof­it re­search in­sti­tute and bio­phar­ma from South Ko­rea known as MOGAM and GC Phar­ma, re­spec­tive­ly. GC Phar­ma li­censed the vac­cine and fund­ed Cure­vo through Phase I, though the biotech has been run­ning all of the pre­clin­i­cal and clin­i­cal stud­ies.
"This is why we have a lit­tle bit of an atyp­i­cal Se­ries A," Sime­on said. "I guess it would be more typ­i­cal to see this type of fundraise and this stage of com­pa­ny as a Se­ries B or C, but be­cause they pro­vid­ed that ini­tial fi­nan­cial sup­port, we were able to get to the end of our Phase I re­sults."
In ad­di­tion to RA, oth­er in­vestors in­clud­ed Ad­ju­vant Cap­i­tal, which has ties to the Bill and Melin­da Gates Foun­da­tion, as well as Janus Hen­der­son In­vestors and EN In­vest­ment. GC Phar­ma al­so chipped in again.