A star drug in Mallinck­rodt's $1.2B Su­cam­po buy­out flops in piv­otal tri­al
Some of the in­sid­ers at Mallinck­rodt $MNK may be won­der­ing to­day why they paid $1.2 bil­lion for Su­cam­po just 10 months ago. One of the two late-stage drugs they bagged in the deal has failed the reg­is­tra­tion study for of­ten fa­tal cas­es of Nie­mann-Pick type C.
Billed as a rel­a­tive­ly eco­nom­i­cal ap­proach to build­ing their late-stage pipeline, Mallinck­rodt — which was drummed out of PhRMA af­ter be­com­ing a punch­ing bag for crit­ics due to its pric­ing strat­e­gy — told in­vestors Tues­day that VTS-270 flopped in the reg­is­tra­tion study.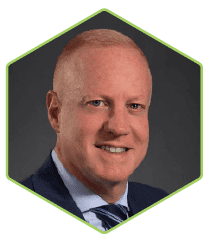 Steven Ro­mano
"In our re­cent­ly com­plet­ed reg­is­tra­tion tri­al, the prod­uct did not show a sta­tis­ti­cal­ly sig­nif­i­cant sep­a­ra­tion from place­bo," not­ed Steven Ro­mano, the com­pa­ny's chief sci­en­tif­ic of­fi­cer.
But they are not writ­ing it off. At least not yet.
Though their drug failed to out­pace the place­bo, Mallinck­rodt says that they al­so didn't see the ex­pect­ed de­cline in pa­tients in the place­bo group, giv­ing them hope that there's still some­thing here worth keep­ing alive. That may be a lengthy stretch, but Ro­mano in­sists they could sal­vage this one yet.
At a meet­ing in Au­gust, the FDA in­di­cat­ed to us that their view on the po­ten­tial ap­prov­abil­i­ty of VTS-270 will be based on the to­tal­i­ty of da­ta, not a sin­gle study or end­point. And in the com­ing months we will con­tin­ue to work with the pri­ma­ry in­ves­ti­ga­tors and the FDA to clar­i­fy a po­ten­tial path for­ward.

We un­der­stand the im­por­tance of pur­su­ing this po­ten­tial treat­ment for Nie­mann-Pick type C and based on our cur­rent as­sess­ment of the safe­ty da­ta, at this time, we be­lieve con­tin­ued treat­ment with VTS-270 in the on­go­ing open la­bel por­tion of the tri­al is ac­cept­able. Pa­tients, their fam­i­lies, and our pa­tient group part­ners should know that we re­main deeply com­mit­ted to this work.
The drug — a unique mix­ture of 2-hy­drox­ypropyl-ß- cy­clodex­trins (HPßCD), which reg­is­tered pos­i­tive da­ta from a tiny study with 14 pa­tients — was orig­i­nal­ly from Vtesse, which Su­cam­po ac­quired in its $200 mil­lion buy­out ear­li­er in 2017.
The com­pa­ny's shares nev­er­the­less popped up about 10% by the end of the day, a re­flec­tion of in­vestors' ap­pre­ci­a­tion for their Q3 num­bers, which ex­ceed­ed ex­pec­ta­tions.