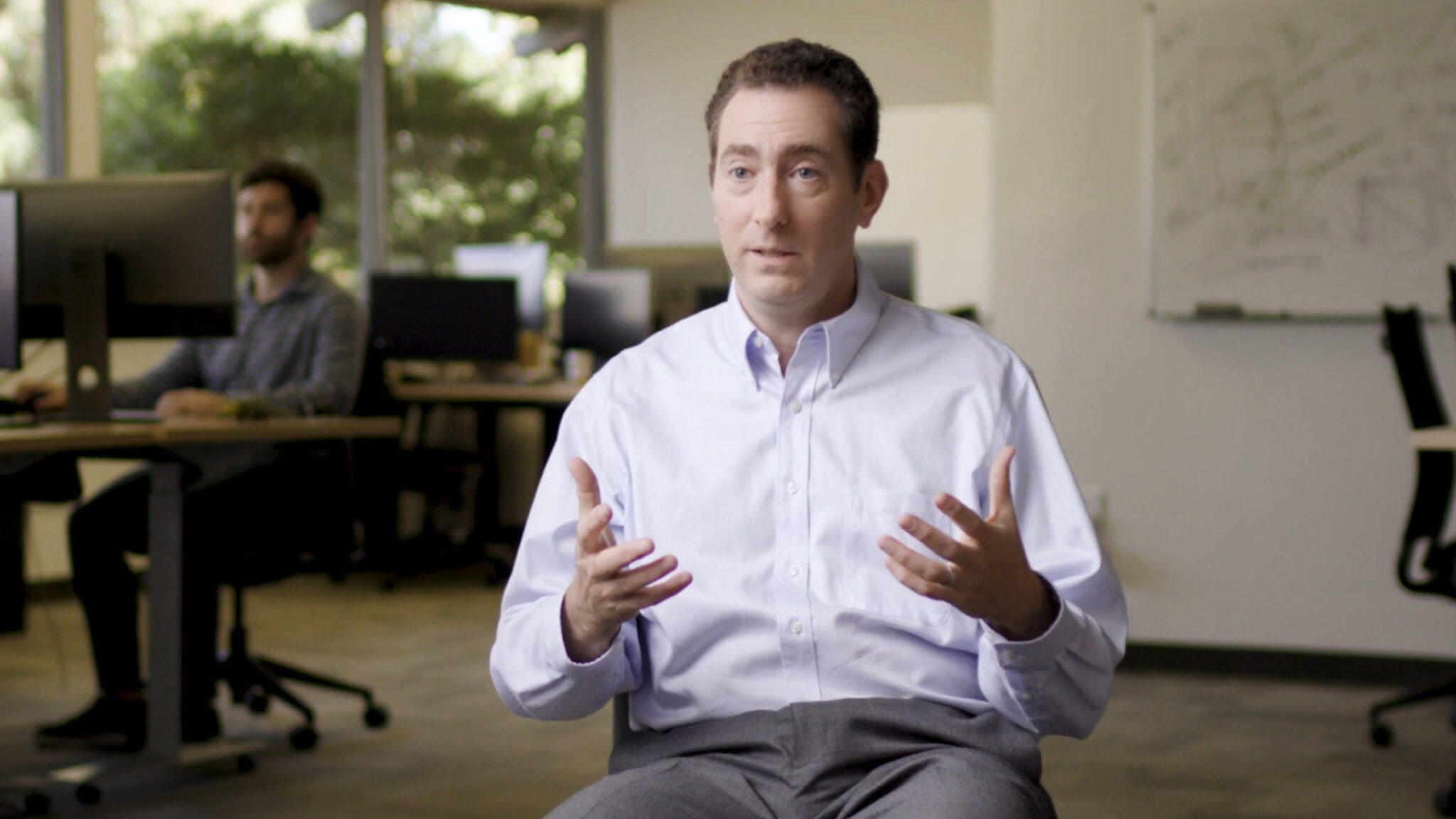 Amit Etkin, Alto Neuroscience CEO (Alto via Vimeo)
A star Stan­ford pro­fes­sor leaves his lab for a start­up out to re­make psy­chi­a­try
About five years ago, Amit Etkin had a break­through.
The Stan­ford neu­rol­o­gist, a soft-spo­ken de­mi-prodi­gy who be­came a pro­fes­sor while still a res­i­dent, had been ob­sessed for a decade with how to bet­ter de­fine psy­chi­atric dis­or­ders. Drugs for de­pres­sion or bipo­lar dis­or­der didn't work for many pa­tients with the con­di­tions, and he sus­pect­ed the rea­son was how tra­di­tion­al di­ag­noses didn't ac­tu­al­ly get at the heart of what was go­ing on in a pa­tient's brain.
He had shown in 2006 that some pa­tients with dif­fer­ent di­ag­noses — PTSD vs. de­pres­sion, for ex­am­ple — looked re­mark­ably sim­i­lar un­der brain imag­ing, sug­gest­ing clin­i­cians drew dis­tinc­tions in the wrong places. And in 2014, he showed that one could de­fine pa­tients by look­ing at in­di­vid­ual dis­crete be­hav­iors, such as at­ten­tion or sleep.
But the big ad­vance came in 2017, when his team demon­strat­ed it could pre­dict PTSD pa­tients' re­sponse to ther­a­py by just look­ing at their brain­waves. Sim­i­lar pre­dic­tions, aid­ed with a bit of AI, fol­lowed for oth­er dis­or­ders.
"So those are the tools that re­al­ly got us ex­cit­ed," Etkin told End­points News. "And then of course, the main ques­tion that you can't an­swer in the lab is, how do you de­vel­op new ther­a­peu­tics around this?"
So Etkin left the lab, turn­ing his back on a bur­geon­ing aca­d­e­m­ic ca­reer to found and a run a start­up around his pre­dic­tive tech­nol­o­gy. The com­pa­ny, known as Al­to Neu­ro­science, an­nounced a $32 mil­lion Se­ries A Thurs­day, with plans to launch three Phase IIa tri­als for treat­ment-re­sis­tant de­pres­sion and PTSD with­in the next year and have its first da­ta by 2023.
With the launch, Al­to joins a grow­ing boom in neu­ro­science R&D, a field that much of big phar­ma aban­doned over the last decade.
This resur­gence has been pred­i­cat­ed in part on new tech­nolo­gies, in­clud­ing the abil­i­ty to bet­ter di­vide and clas­si­fy pa­tients by their bi­ol­o­gy. Last week, ARCH, Am­gen and a long list of oth­er in­vestors threw $500 mil­lion be­hind Neumo­ra, a biotech that promis­es to use a host of dif­fer­ent met­rics and datasets to come up with so-called "pre­ci­sion phe­no­types" — pop­u­la­tions most like­ly to re­spond to a giv­en mol­e­cule.
Al­to will try to do some­thing sim­i­lar with Etkin's tech­nol­o­gy. The pro­fes­sor-turned-CEO and his team have spent more than a year go­ing through 200-plus mol­e­cules that have been ap­proved or put in clin­i­cal de­vel­op­ment for psy­chi­atric dis­or­ders.
They did deep dili­gence on 21 of them, look­ing for those that had gone through Phase I for safe­ty and shown the right kind of bi­o­log­i­cal ac­tiv­i­ty. They in-li­censed 11 and plan to even­tu­al­ly push each in­to a psy­chi­atric sub-pop­u­la­tion that, ei­ther be­cause of a giv­en be­hav­ior or EEG pat­tern or oth­er bio­mark­er, they think will re­spond.
Etkin views the hun­dreds of failed psy­chi­a­try drugs from the last few decade as sim­ply "tools that ma­nip­u­late the brain in some use­ful way." His goal is to find the best place to use them.
"We have all of these tools sit­ting around that we don't quite know how to use, and we have all this bi­ol­o­gy that we've been flesh­ing out over these years," he said. "This is re­al­ly how we struc­tured Al­to in terms of the strat­e­gy: to take all that knowl­edge from the past 30 years in phar­ma and biotech, and put it to work in a tar­get­ed and mean­ing­ful way."
Etkin found his main backer in a pro­tag­o­nist of the new neu­ro boom: Chris­t­ian Anger­may­er, the Ger­man bil­lion­aire who found­ed and large­ly fund­ed ATAI, the now-$2 bil­lion com­pa­ny try­ing to de­vel­op psy­che­delics for a panoply of psy­chi­atric dis­or­ders. His firm Ape­iron led the Se­ries A.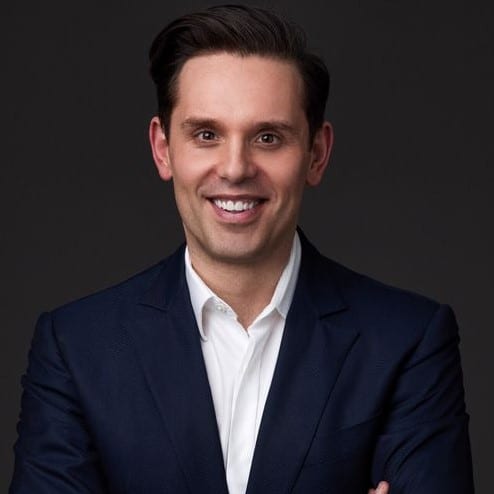 Chris­t­ian Anger­may­er
"Al­to is well-po­si­tioned to rev­o­lu­tion­ize the treat­ment of psy­chi­atric dis­or­ders by align­ing the right pa­tient with the right drug," he said. "At Ape­iron, we have seen re­cent ad­vance­ments at­tempt­ing to ex­pand the toolk­it for men­tal well-be­ing but con­tin­ue to rec­og­nize the dire need to im­prove the way drugs are de­vel­oped in this space."
The com­pa­ny is keep­ing its 11 mol­e­cules un­der wraps for now, in­clud­ing the three it plans to soon put in­to Phase IIa tri­als. Those stud­ies, Etkin said, will hope­ful­ly let Al­to prove they can de­vel­op bio­mark­ers to pre­dict the best pa­tients to re­spond, al­low­ing them to de­sign piv­otal tri­als just around that group.
It's the be­gin­ning of what Etkin hopes will be a sea change across the field, to­ward some­thing that looks a lot clos­er to where on­col­o­gy is to­day.
"In five years, in our mind, we've com­plete­ly changed psy­chi­a­try, we've changed in­to a much more pre­cise prac­tice," he said. "And the frus­tra­tion of tri­al and er­ror for both pa­tients and clin­i­cians is — if not gone — is cer­tain­ly on the way to get­ting there."