A stem cell ther­a­py preps de­but in Japan­ese mar­ket to the dis­may of US re­searchers
As Japan ap­proves a stem cell treat­ment for spinal cord in­juries in a land­mark — if lit­tle no­ticed — de­ci­sion, ex­perts around the world have voiced con­cerns that un­der­score the trou­ble that still plague first-gen stem cell ther­a­pies.
Com­ment­ing at the re­quest of Na­ture News, 10 spe­cial­ists in stem cell sci­ence or spinal cord in­juries poke holes in the small clin­i­cal tri­al that formed the ba­sis of the con­di­tion­al ap­proval, ques­tion­ing both the ef­fi­ca­cy and safe­ty of the treat­ment.
The ther­a­py, Stemirac, in­volves ex­tract­ing mes­enchy­mal stem cells from a per­son who suf­fered from a spinal cord in­jury, grow­ing about 50 mil­lion to 200 mil­lion of them in a lab, then in­tra­venous­ly in­fus­ing the MSCs back in­to the pa­tient with­in 40 days of the in­jury. Ex­act­ly how it works to re­pair dam­age to the spinal cord is a bit of a black box now: Re­searchers led by pro­fes­sor Os­amu Hon­mo at Sap­poro Med­ical Uni­ver­si­ty be­lieve it might have to do with re­duc­ing in­flam­ma­tion, pro­tect­ing ex­ist­ing neu­rons or turn­ing in­to nerve cells them­selves.
Their be­lief is based on an un­pub­lished 13-pa­tient tri­al, which saw 12 of them "im­prove by at least one lev­el on the Amer­i­can Spinal In­jury As­so­ci­a­tion im­pair­ment scale, an in­ter­na­tion­al­ly rec­og­nized sys­tem that ranks peo­ple's abil­i­ty to con­tract mus­cles and sense touch on parts of the body," Na­ture News re­port­ed.
Skep­tics, how­ev­er, re­main leery.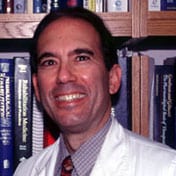 Bruce Dobkin
With­out a dou­ble-blind tri­al de­sign, there's no way to prove that the im­prove­ments weren't due to nat­ur­al heal­ing and phys­i­cal re­ha­bil­i­ta­tion in the months af­ter an in­jury, Bruce Dobkin, a neu­rol­o­gist at the Uni­ver­si­ty of Cal­i­for­nia, Los An­ge­les, told Na­ture News.
"This tri­al, as de­signed, can­not re­veal ef­fi­ca­cy," he said, adding the claim that the MSCs con­vert­ed to neu­rons in the tri­al is al­so a red flag.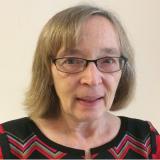 Pamela Robey
An­oth­er rea­son to be cau­tious, ac­cord­ing to NIH stem cell re­searcher Pamela Robey: The fact, shown in pre­vi­ous re­search, that MSCs in­fused in­tra­venous­ly tend to get trapped in the lungs "makes it dif­fi­cult to see how they can be ef­fec­tive in the spinal cord."
Masanori Fukushi­ma, a gov­ern­ment-fund­ed ad­vis­er to the project, has stood by Hon­mo's work, em­pha­siz­ing that some pa­tients in the tri­al were too se­vere­ly in­jured to have had achieved nat­ur­al heal­ing.
When the med­ical equip­ment man­u­fac­tur­er Nipro Corp be­gins sell­ing Stemirac, it can mark some long await­ed ac­tiv­i­ty for re­gen­er­a­tive med­i­cine in the mar­ket­place af­ter years of de­lays and dis­ap­point­ments. But it's not nec­es­sar­i­ly the en­try that the in­dus­try — which is now ex­plor­ing next-gen, of­ten off-the-shelf, stem cell-based ther­a­pies for di­a­betes, Crohn's dis­ease and graft ver­sus host dis­ease among oth­ers — has been look­ing for.