A sto­ried Chi­nese phar­ma part­ner of Bris­tol My­ers, Am­gen — and avid biotech sup­port­er — plots HK IPO
A hefty phar­ma IPO is com­ing to Hong Kong.
Sim­cere isn't one of the group of pre-rev­enue biotechs tak­ing ad­van­tage of Hong Kong's 2-year-old new rules that opened up the stock ex­change. A clos­er coun­ter­part would be Han­soh, which reaped a $1 bil­lion wind­fall from its HKEX de­but a year ago: a sto­ried pow­er­house com­pa­ny that bags siz­able rev­enue from a slate of old­er gener­ic drugs. (Co­in­ci­den­tal­ly, both com­pa­nies have head­quar­ters in the province of Jiang­su.)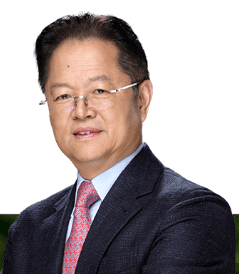 Jin­sheng Ren
Even those who are not fa­mil­iar with the com­pa­ny would in­stant­ly rec­og­nize its part­ners: Over the years, Sim­cere has inked col­lab­o­ra­tions with Bris­tol My­ers Squibb and Am­gen, where it would de­vel­op and pro­mote their drugs in Chi­na.
But it's 2020 and old­er or me-too drugs — even when cou­pled with a for­mi­da­ble sales force — aren't go­ing to cut it.
Jin­sheng Ren, the com­pa­ny's founder, chair­man and CEO, saw the tide turn­ing by 2013. That year, he led a con­sor­tium to take Sim­cere pri­vate af­ter six years list­ed on the NYSE. At the same time, he made "in­no­va­tion" a key theme, in­cu­bat­ing new do­mes­tic star­tups while buy­ing in­to glob­al ven­ture funds such as MPM Cap­i­tal and Al­ly Bridge Group.
With a Hong Kong sub­sidiary set up in 2015, Sim­cere was ru­mored to be seek­ing a $1 bil­lion raise as ear­ly as 2016, al­though it nev­er did ma­te­ri­al­ize.
More re­cent­ly, it di­rect­ly ac­quired mi­nor­i­ty in­ter­ests in cell ther­a­py biotech TCR­Cure and di­ag­nos­tics play­er 3D Med­i­cines, as well as clinch­ing a pro­mo­tion deal for Al­pham­ab's sub­cu­ta­neous PD-L1 in­hibitor.
With a new man­u­fac­tur­ing plant — its fifth — for mon­o­clon­al an­ti­bod­ies and oth­er bi­o­log­ics slat­ed to come on­line in June, Sim­cere sees CAR-T and oth­er cell ther­a­pies as its new fron­tier. The R&D cen­ter in Boston, es­tab­lished in late 2019, will take the lead on these ad­vanced tech­nolo­gies.
Look for more deals, too, ex­ecs wrote in the S-1:
In par­tic­u­lar, we plan to fo­cus on procur­ing drug can­di­dates that have ini­ti­at­ed Phase II/III clin­i­cal tri­als or rev­o­lu­tion­ary tech­nolo­gies and drug can­di­dates that are still in ear­ly stage for com­mer­cial­iza­tion in Chi­na.