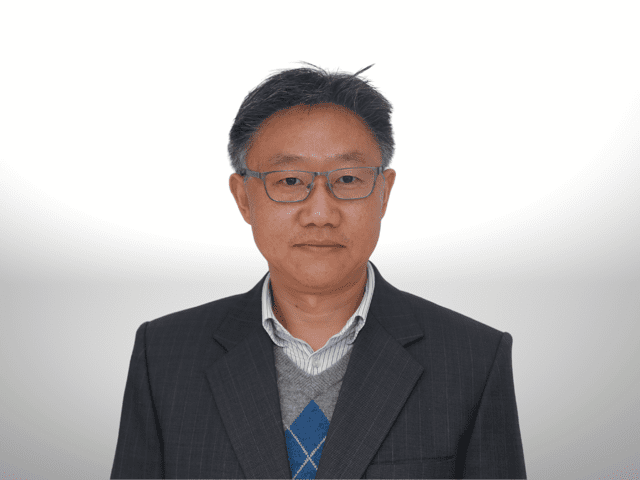 Dun Yang (Anticancer Bioscience)
A syn­thet­ic lethal­i­ty play­er emerges in Chi­na, armed with lessons on un­drug­gable onco­gene from No­bel lau­re­ate's lab
As a long­time post­doc in the UCSF lab of Michael Bish­op — the No­bel lau­re­ate known, among oth­er things, for cloning the onco­gene MYC — Dun Yang knew the can­cer tar­get like an archer knows the bulls­eye.
"I al­ways talk about if we need­ed to nom­i­nate the most im­por­tant onco­gene […] that should be MYC," he told End­points News. "The sec­ond one would be RAS. Be­cause more than 50% of hu­man can­cer over­ex­press MYC onco­gene."
All those years of re­search al­so gave him in­ti­mate knowl­edge about the pit­falls of try­ing to de­vel­op can­cer ther­a­pies around the MYC pro­tein. The con­sen­sus had been that MYC, a tran­scrip­tion fac­tor, is un­drug­gable; even if you some­how man­age to hit it, the po­ten­tial ben­e­fit would like­ly be off­set by the po­ten­tial side ef­fects that come with block­ing its es­sen­tial phys­i­o­log­i­cal func­tions.
So in 2010 — just as PARP in­hibitors were gain­ing trac­tion — he and sev­er­al oth­er sci­en­tists in the lab pro­posed some­thing new.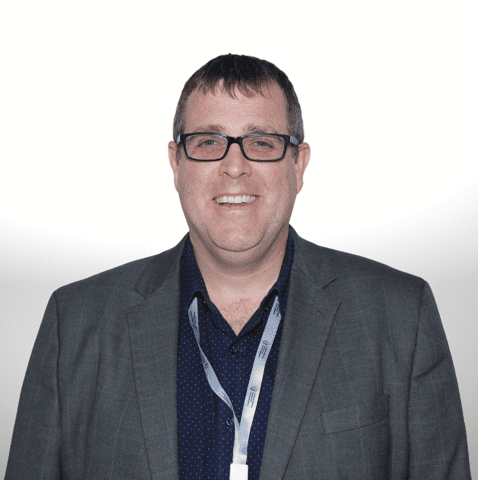 Thad­deus Allen
"A lot of peo­ple have of course heard of (Bish­op)," said Thad­deus Allen, whose tenure as a re­search sci­en­tist at UCSF over­lapped with Yang's. "But I think what peo­ple don't re­al­ize is the last 10 to 15 years of re­search that went on in Mike Bish­op's lab was re­al­ly fo­cused on syn­thet­ic lethal­i­ty and re­al­ly Dun Yang was at the cen­ter of that re­search that was go­ing on."
In­stead of tar­get­ing MYC di­rect­ly, they tried go­ing af­ter a ki­nase that tu­mors over­ex­press­ing MYC tend to re­ly on, and showed in mice that the com­pound they test­ed could kill can­cer cells while spar­ing nor­mal ones.
Yang would even­tu­al­ly leave San Fran­cis­co to re­turn to his home­town of Cheng­du, Chi­na, to start a can­cer re­search in­sti­tute epony­mous with Bish­op and see if he can go big­ger with that idea.
Now, more than a decade af­ter pub­lish­ing that pa­per, he's se­cured a to­tal of $21 mil­lion from pri­vate Chi­nese in­vestors to build a com­pa­ny that doesn't just stand shoul­der to shoul­der with US syn­thet­ic lethal­i­ty play­ers like Re­pare, Ar­tios, Cyteir and Ideaya, but some­day grow up to be the Genen­tech of Chi­na.
An­ti­cancer Bio­science is the de­vel­op­ment and com­mer­cial­iza­tion arm of the J. Michael Bish­op In­sti­tute of Can­cer Re­search, Yang said, and the 50 em­ploy­ees tech­ni­cal­ly work for both en­ti­ties. The team is spread across Chi­na, the US, the UK and In­dia — where the CEO re­cruit­ed his med­i­c­i­nal chemists.
With two drugs, one of them in MYC, poised to com­plete IND-en­abling stud­ies this year and en­ter the clin­ic in 2022, the biotech is busy jug­gling a to­tal of five pre­clin­i­cal pipeline pro­grams, which they say span the ar­eas of tu­mor sup­pres­sor syn­thet­ic lethal­i­ty, poly­ploid cell syn­thet­ic lethal­i­ty, cen­tro­some am­pli­fi­ca­tion/declus­ter­ing ther­a­py and restora­tion of con­tact in­hi­bi­tion.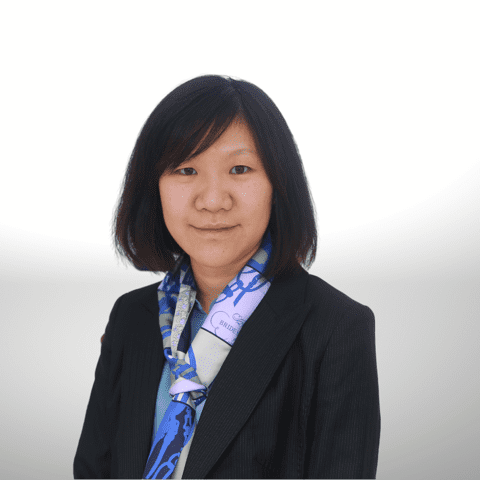 Jing Zhang
Build­ing nov­el screen­ings — led by VP Jing Zhang in the UK — that ze­ro in on the right vul­ner­a­bil­i­ties that can be tar­get­ed are core to An­ti­cancer's ex­per­tise, said Allen, the com­pa­ny's VP of trans­la­tion­al bi­ol­o­gy. In ad­di­tion to screen­ing on syn­thet­ic li­braries, An­ti­cancer is al­so keen on find­ing com­pounds from na­ture li­braries — col­lec­tions of plant sam­ples from a province that Yang said ac­counts for 60% of the plant di­ver­si­ty in the coun­try.
"What's new about our plat­form is we col­lect­ed from nov­el places," added Allen, who's al­so one of on­ly two staffers based in Cal­i­for­nia. "The com­pa­ny is in Cheng­du for a rea­son."
"We have an un­matched nat­ur­al prod­ucts li­brary," Yang wrote, "com­posed of over 17,500 crude ex­tracts, over 1,200 par­tial­ly pu­ri­fied frac­tions and around 2,500 pure nat­ur­al com­pounds. These sam­ples are made from over 2,600 plants, rep­re­sent­ing more than 1,500 plant species used in tra­di­tion­al Chi­nese med­i­cine."