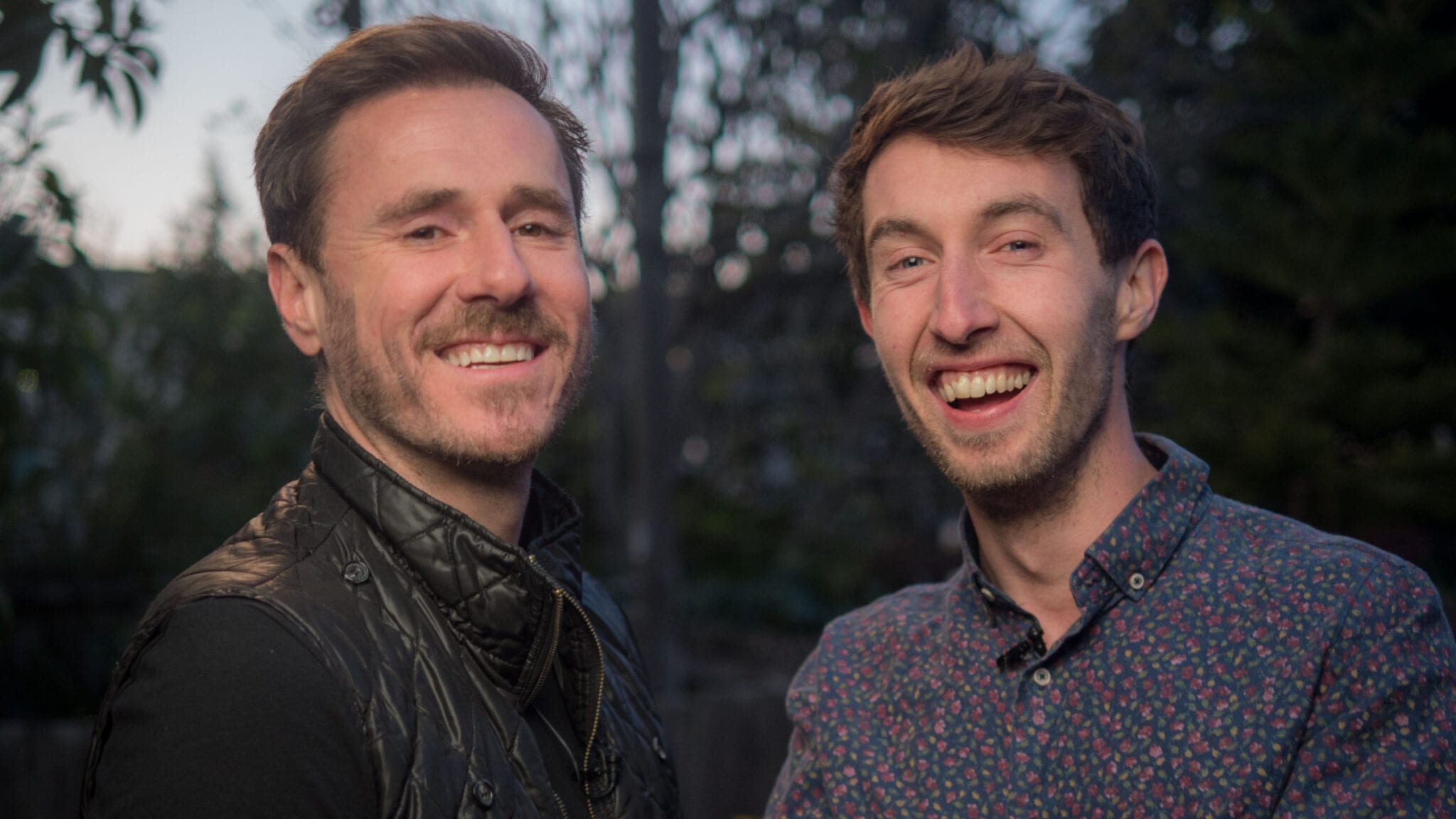 Quin Wills (L) and Jack O'Meara
A UK biotech looks to up­set the pre­clin­i­cal mod­el for liv­er drug de­vel­op­ment, and now it's gear­ing up for the clin­ic
Liv­er dis­ease is one of the hard­est ther­a­peu­tic ar­eas to hit, and some re­searchers have point­ed to a dearth of mean­ing­ful pre­clin­i­cal mod­els dur­ing drug de­vel­op­ment. Now, a UK biotech has fig­ured out a workaround for its own siR­NA liv­er drugs, and it all starts with dis­card­ed hu­man or­gans.
Ochre Bio an­nounced the clos­ing of a $9.6 mil­lion seed fi­nanc­ing round, led by Khosla Ven­tures. Backed VC, Apol­lo Health Ven­tures, Selvedge, Ho­ton and Her­mes Epitek al­so par­tic­i­pat­ed in the fundrais­ing.
Ochre, which is led by co-founders Quin Wills and Jack O'Meara, us­es a strat­e­gy called "deep phe­nomics" to scan do­nat­ed liv­ers and dig­i­tize that in­fo in­to a crunch­able da­ta set. So far, the group says it has iden­ti­fied 200 new tar­gets for liv­er dis­ease.
In­stead of work­ing with an­i­mal mod­els, the com­pa­ny goes straight to hu­man liv­ers that have been do­nat­ed and deemed un­fit for use in trans­plants. The group tests its siR­NA ther­a­pies di­rect­ly on those "ex­plant­ed" liv­ers main­tained out­side the body. But the com­pa­ny has more planned: By 2022, the biotech says, it will have de­vel­oped a com­plete­ly in sil­i­co liv­er that can be used to dig­i­tal­ly per­turb a range of genes to iden­ti­fy new tar­gets at an even high­er scale.
While Wills was work­ing as the head of cel­lu­lar and sys­tems ge­nomics for No­vo Nordisk, he was pitch­ing a pared-down ver­sion of the work Ochre is do­ing, and he in­creas­ing­ly re­al­ized that dis­cov­ery in the space was go­ing the same way as a lot of car­diometa­bol­ic dis­eases.
"You can find a new tar­get if you want, but where do you go with this? Be­cause there are very poor in vit­ro mod­els, ter­ri­ble an­i­mal mod­els of un­clear rel­e­vance, the clin­i­cal tri­als have un­clear end­points, lack of bio­mark­ers," he said in an in­ter­view with End­points News. "It's just a messy messy space, and I don't want to do tar­get dis­cov­ery for the next 10 years and not see it go any­where."
The com­pa­ny is aim­ing to head to clin­i­cal tri­als by 2023. This fund­ing will help on­board five trans­plant cen­ter part­ners on dis­card­ed donor liv­ers. The com­pa­ny will go through an­oth­er round of fund­ing be­fore it heads to clin­i­cal tri­als, O'Meara said in an in­ter­view.
In a state­ment, Alex Mor­gan, part­ner of Khosla Ven­tures, said:
I have been im­pressed with the progress this very tal­ent­ed team has made to ac­cel­er­ate de­vel­op­ment of their deep phe­no­typ­ing plat­form. The liv­er is a ma­jor con­ver­gence point in hu­man me­tab­o­lism and many as­pects of health through­out the body, and the com­pa­ny's ap­proach of de­vel­op­ing treat­ments that can im­prove the trans­plant suc­cess of liv­ers and then us­ing those in­sights to cre­ate ther­a­pies for the larg­er mar­ket of gen­er­al dis­eases as­so­ci­at­ed with the liv­er is a cre­ative and unique ap­proach.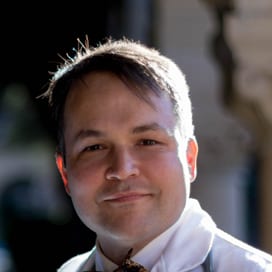 Alex Mor­gan
The com­pa­ny, which re­lies on RNA, has been able to ride the suc­cess that has come with the tech­nol­o­gy's jour­ney in­to be­com­ing a house­hold name, Wills said, thanks in part to Mod­er­na and Pfiz­er's Covid-19 vac­cines.
"It's def­i­nite­ly helped in terms of per­cep­tion, that's very im­por­tant for us in terms of the fund­ing we've had, and it's im­por­tant in terms of peo­ple who've want­ed to work with us," Wills said. "If I had said even a year ago, peo­ple would have been far less re­cep­tive."
The com­pa­ny al­so re­cent­ly opened up a Tai­wanese lab to study liv­er dis­ease in Asia, in ad­di­tion to its glob­al net­work of trans­plant part­ners that it has es­tab­lished in Eu­rope and North Amer­i­ca.