A US sen­a­tor calls out a lit­tle biotech for price goug­ing. But will it change any­thing?
A lit­tle known biotech called Strong­bridge Bio­phar­ma has at­tract­ed the at­ten­tion of a promi­nent US sen­a­tor who would like to make the com­pa­ny the lat­est poster child for price goug­ing in the phar­ma world.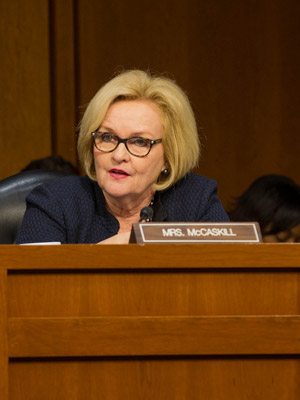 Claire Mc­Caskill
Ear­li­er this week the Wash­ing­ton Post pub­lished a re­port which de­tailed how Strong­bridge ob­tained an old and once cheap drug that had nabbed an FDA ap­proval for a rare dis­ease, and jacked a six-fig­ure price for pa­tients. And Mis­souri Sen­a­tor Claire Mc­Caskill says she wants to do some­thing to stop this — and pre­vent oth­ers from fol­low­ing what has be­come a well worn path.
Six­teen years ago, the Post re­port­ed, you could buy 100 pills of Daranide for $50 and use it to treat glau­co­ma. It al­so be­came pop­u­lar among a small group of pa­tients suf­fer­ing from pe­ri­od­ic paral­y­sis. And when Mer­ck dropped the drug, those rare dis­ease pa­tients be­gan to source the treat­ment from over­seas for a few hun­dred dol­lars a month.
Taro then got the drug rights from Mer­ck in 2008 — in­spired by the son of the chair­man, who suf­fered from pe­ri­od­ic paral­y­sis — but then was ac­quired by Sun. The rare dis­ease ap­proval came through in 2015, the name changed to Keveyis and the price went to $13,650 for 100 pills. Then Strong­bridge nabbed the 50-year-old drug and drove the price to $15,001 for 100 pills.
The cost for treat­ing a pa­tient with the drug: $109,500 to $219,000 a year, de­pend­ing on the dose.
The strat­e­gy is sim­i­lar to what Marathon did when it bagged rights to a cheap Eu­ro­pean steroid and then won an FDA ap­proval to sell it for Duchenne mus­cu­lar dy­s­tro­phy af­ter dust­ing off some old da­ta from a long for­got­ten study. In the sub­se­quent con­tro­ver­sy that erupt­ed when they an­nounced a price of $89,000 a year, Marathon sold the drug to PTC Ther­a­peu­tics.
Mar­tin Shkre­li, now in prison await­ing sen­tenc­ing on a fraud con­vic­tion, still draws crit­i­cism for his move to buy an old and close­ly con­trolled ther­a­py and then sim­ply hiked the price more than 5,000%.
"Time and again we've seen phar­ma­ceu­ti­cal com­pa­nies ac­quire decades old pre­scrip­tion drugs and gouge con­sumers—and it's time we ex­plored every pos­si­ble way to pre­vent this prac­tice," Mc­Caskill said in a state­ment.
Mc­Caskill, though, isn't the on­ly politi­cian to con­demn such price spikes. But as PTC, Tur­ing and oth­ers have shown, even the sharpest crit­i­cism in Wash­ing­ton DC can do lit­tle to rein in a drug's price, when the law gives man­u­fac­tur­ers free rein to set what­ev­er price they please.