A USP­TO le­gal ad­vis­er is off con­tro­ver­sial Gilead HIV case af­ter ac­tivists al­lege tweets show bias
Last week, a top le­gal ad­vis­er in the US Patent and Trade­mark Of­fice work­ing on the high-pro­file Gilead HIV PrEP case tweet­ed at Sen Bernie Sanders (I-VT) "What proof????" and then at ac­tivists "Do facts even mat­ter to you?"
Now, STAT re­ports, she's off of the case.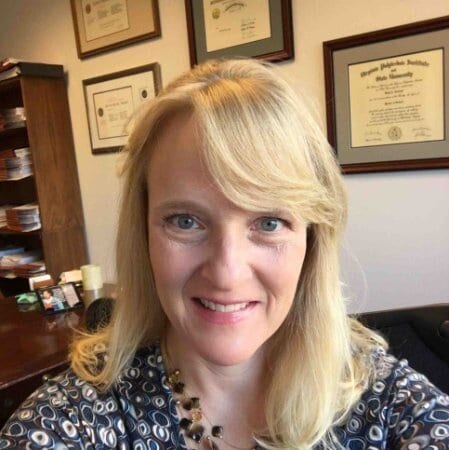 Mary Till
Ac­tivists in the coali­tion PrEP4All filed a pe­ti­tion to the USP­TO on De­cem­ber 9 ask­ing long­time se­nior le­gal ad­vi­sor Mary Till be re­moved from the Gilead case, say­ing her tweets showed a bias to­ward Gilead. PrEP4All re­quest­ed ear­li­er this month the agency re­ject Gilead's three-year patent ex­ten­sion for TAF (teno­fovir alafe­namide), a com­po­nent of one of the HIV pre­ven­tion reg­i­mens of­ten re­ferred to as PrEP. They al­lege the phar­ma gi­ant de­layed de­vel­op­ing the drug in or­der to "game" the sys­tem and hold off gener­ics.
"That she tweet­ed on De­cem­ber 5, just one day af­ter our pe­ti­tion was sub­mit­ted, sug­gests that she some­how formed an opin­ion on the mer­its of the pe­ti­tion with­out thor­ough con­sid­er­a­tion and may have pre­judged the out­come," wrote their at­tor­ney, Christo­pher Morten. "That she wrote, di­rect­ly to my client, 'Do facts even mat­ter to you?' and 'No, you can't, by law,' in­di­cates she may be fun­da­men­tal­ly bi­ased against our ar­gu­ments and does not in­tend to give them fair con­sid­er­a­tion."
A spokesper­son for the agency told STAT yes­ter­day that Till is "no longer work­ing on the mat­ter." Till has served as a USP­TO le­gal ad­vis­er for 14 years.
Till's de­par­ture from the case marks a strange twist in an al­ready high­ly un­usu­al sit­u­a­tion. Such patent ex­ten­sions are gen­er­al­ly rou­tine – third-par­ty in­put in patent cas­es are on­ly al­lowed in "ex­tra­or­di­nary sit­u­a­tions" – but Gilead has long faced crit­i­cism for how it's han­dled patents and ac­cess for its HIV drugs. Last month, the Trump ad­min­is­tra­tion sued Gilead for un­paid roy­al­ties on two PrEP drugs, and af­ter the ac­tivist com­plaint, 12 De­mo­c­ra­t­ic sen­a­tors urged USP­TO of­fi­cial An­drei Ian­cu to con­duct a "thor­ough" re­view of the is­sue.
Sanders re­act­ed to the ac­tivists' com­plaint with with­er­ing re­marks on Twit­ter. "What a dis­grace," he wrote of Gilead's al­leged ac­tions.
A greedy drug com­pa­ny de­prives Amer­i­cans of life­sav­ing HIV med­i­cine, lies about it, then has the au­dac­i­ty to ask for a mo­nop­oly to make bil­lions more in prof­it. What a dis­grace.

I ap­plaud the grass­roots ac­tivists op­pos­ing this ob­scene cor­po­rate give­away. https://t.co/fzR­pouO­Ga8

— Bernie Sanders (@Sen­Sanders) De­cem­ber 5, 2019
"What proof????" Till re­spond­ed in a since-delet­ed tweet.
In an­oth­er since-delet­ed tweet, she re­spond­ed to a PrEP4All tweet by ques­tion­ing the fac­tu­al ba­sis of their case. "Do facts even mat­ter to you?" she asked.
Here is the delet­ed tweet I replied to. pic.twit­ter.com/TR­fwb­w­eV2B

— Doug Mur­phy (@Dou­glas_Mur­phy) De­cem­ber 6, 2019
When Prep4All tweet­ed its fol­low­ers "You can help. Please call the Unit­ed States Patent Of­fice and tell them to de­ny Gilead's re­quest," Till wrote, "No, you can't, by law no third par­ty par­tic­i­pan­tion (sic)."
Till lat­er re­spond­ed to Prep4All's sug­ges­tion on Twit­ter for a new drug de­vel­op­ment sys­tem based in the fed­er­al gov­ern­ment. She wrote, "No ex­per­tise, no sales force, no man­u­fac­tur­ing fa­cil­i­ties, etc. You think drugs are ex­pen­sive now… The com­pa­nies with ex­pe­ri­ence get this job done spend­ing mil­lions some­times to just see a drug prod­uct fail in clin­i­cal tri­als. Keep your com­ments to some­thing you know!"
TAF is used in De­scovy, which be­came the sec­ond ap­proved PrEP drug ear­li­er this year af­ter first land­ing on the mar­ket as a HIV treat­ment in 2015. TAF is con­sid­ered safer than teno­fovir diso­prox­il fu­marate, or TDF, the nu­cle­o­side re­verse tran­scrip­tase in­hibitors used in the old­er PrEP drug, Tru­va­da. Seiz­ing on pub­lic re­marks by for­mer Gilead ex­ec­u­tives in 2011, ac­tivists have al­leged the com­pa­ny held up on de­vel­op­ing TAF so it could con­tin­ue prof­it­ing on its TDF mo­nop­oly.