Ab­b­Vie antes up $225M in cash to buy in­to the Alzheimer's plat­form at Alec­tor
For well over a decade now, the ma­jor fo­cus in Alzheimer's R&D has been con­cen­trat­ing heav­i­ly — though not ex­clu­sive­ly — on the tan­gles of tox­ic amy­loid be­ta and tau that are of­ten as­so­ci­at­ed with the dis­ease. Alec­tor set out to do things dif­fer­ent­ly, though, with a fo­cus on the in­nate im­mune re­sponse in the brain. Now as in­ves­ti­ga­tors for the lit­tle biotech aim for the clin­ic, Ab­b­Vie wants in, pay­ing a whop­ping $205 mil­lion in cash — with $20 mil­lion re­served for an up­com­ing round — and promis­ing an undis­closed mul­ti­ple in mile­stones to part­ner on the work.
Ab­b­Vie al­ready has an in-house pro­gram on tau. But look­ing a few years ahead to when the Hu­mi­ra fran­chise faces gener­ic com­pe­ti­tion, they're dou­bling down on Alzheimer's and a range of dis­eases that fall un­der the head­ing of neu­rode­gen­er­a­tion. A win here would be huge, and Ab­b­Vie is will­ing to bet big.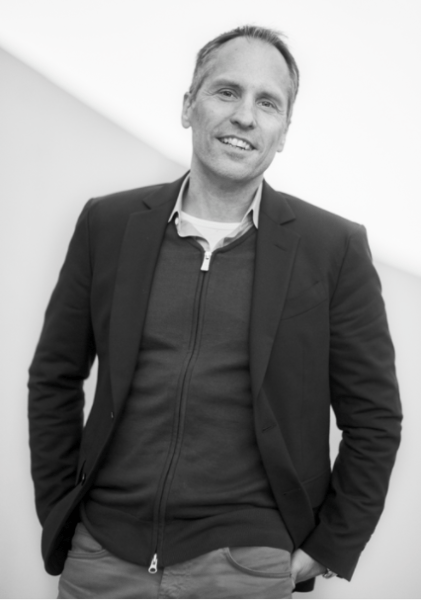 Robert Paul, Alec­tor
The way Alec­tor thinks of things, neu­rode­gen­er­a­tion and de­men­tia are caused by in­ac­tiv­i­ty of the im­mune sys­tem. And tak­ing a cue from im­muno-on­col­o­gy — where they have a sec­ondary, par­al­lel pro­gram in place — Alec­tor has been de­vel­op­ing a pre­clin­i­cal pipeline of an­ti­bod­ies that are de­signed to act to ei­ther ac­cel­er­ate the im­mune sys­tem or se­lec­tive­ly re­move the brakes that are in place.
If they're right, the mi­croglia in the brain can go a long way to gob­bling up the tox­ic pro­teins that may be the cen­tral play­ers in dri­ving Alzheimer's.
"We will go in­to the clin­ic a year from now, and we're plan­ning to bring 5 drugs in­to the clin­ic in the next 18 months," says Robert Paul, the chief med­ical of­fi­cer at Alec­tor.
Those drugs are com­ing di­rect­ly from Adimab, Till­man Gern­gross's shop near Dart­mouth in New Hamp­shire. Gern­gross is the chair­man and co-founder at South San Fran­cis­co-based Alec­tor, which is run by Genen­tech vet­er­an Arnon Rosen­thal. And he's had decades to per­fect new an­ti­bod­ies for the clients he works with, sell­ing turnkey an­ti­body de­vel­op­ment plat­forms to the ma­jor de­vel­op­ers in the in­dus­try or de­vis­ing pipelines for the biotechs he helps found.
In this new deal, Ab­b­Vie vaults from a ven­ture backer — help­ing to arrange the first $80 mil­lion in fund­ing — to a close col­lab­o­ra­tor. Ab­b­Vie will get an op­tion on two of Alec­tor's ther­a­pies, which the biotech will take through proof-of-con­cept stud­ies. If Ab­b­Vie picks up its op­tions, they will then co-fund de­vel­op­ment in a dri­ve to com­mer­cial­ize the ther­a­pies — with a prof­it split for any­thing that gets ap­proved.
In ad­di­tion to the $205 mil­lion in cash, Ab­b­Vie is set­ting aside $20 mil­lion for an added eq­ui­ty stake in Alec­tor, which is con­cur­rent­ly rais­ing a big new round, with a syn­di­cate that in­cludes Mer­ck, Or­biMed, Po­laris, Mis­sion Bay Cap­i­tal and Top­spin Part­ners. The mile­stones are undis­closed, but in a pre­clin­i­cal deal that starts out with $225 mil­lion up front, they al­most cer­tain­ly run in­to 10 fig­ures.
Sabah Oney, Alec­tor
They'll need the mon­ey. Neu­rode­gen­er­a­tion de­vel­op­ment does not come cheap, and Alec­tor wants to move a pipeline in­to the clin­ic, rather than just one or two can­di­dates.
Alec­tor and Ab­b­Vie al­so are acute­ly aware of the po­ten­tial here.
"If these drugs are suc­cess­ful, they are go­ing to be­come block­buster bi­o­log­ics," says Sabah Oney, the head of busi­ness de­vel­op­ment at the biotech.
For the past 15 years, that block­buster bea­con has dri­ven a grow­ing slate of bit­ter Phase III fail­ures. The lat­est was at Ax­o­vant, a brash up­start that thought it could do what Glax­o­SmithK­line and ri­vals had tried by amp­ing up neu­ro­trans­mit­ters. Eli Lil­ly had three straight de­feats with solanezum­ab, and still hasn't giv­en up on it. And now BACE and oth­er strate­gies are be­ing put to the test, with ear­ly fail­ures point­ing to the po­ten­tial for more dis­as­ter as well.
Still, Bio­gen's mixed suc­cess with ad­u­canum­ab has em­bold­ened many of the big play­ers, like Roche, to go back to the draw­ing board.
Alec­tor and Ab­b­Vie want to try some­thing dif­fer­ent now, and it will take years to see if it works.