Ab­b­Vie los­es a round in the heavy­weight biosim­i­lar fight over Hu­mi­ra patents
Few drugs at­tract the kind of at­ten­tion from the biosim­i­lars crowd that Hu­mi­ra war­rants. Ab­b­Vie gets the li­on's share of its rev­enue from this $16 bil­lion be­he­moth and the bio­phar­ma com­pa­ny has sworn to guard its patents with a le­gion of the best paid at­tor­neys in the field.
But the gener­ics crowd con­tin­ues to chip away at its IP foun­da­tion.
On Tues­day Co­herus Bio­Science scored a key win in its on­go­ing bat­tle to mar­ket a knock­off. The US Patent and Trade­mark Of­fice's Patent Tri­al and Ap­peals Board ruled in its fa­vor on one of a set of patents, for '135, trig­ger­ing an 8% surge in its share price $CHRS and a 2.3% drop for Ab­b­Vie $AB­BV.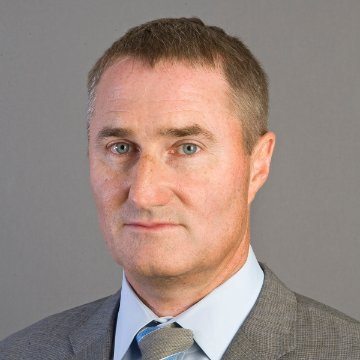 Ge­of­frey Porges, Leerink
What's it mean?
Leerink's Ge­of­frey Porges looked it over and con­clud­ed that Co­herus or Boehringer In­gel­heim just may get to start mar­ket­ing their biosim­i­lar in 2019 in­stead of the con­sen­sus es­ti­mate of 2020. And that's a big deal that could ac­cel­er­ate de­vel­op­ment ef­forts on a copy­cat that could pass muster on the patent side. But it won't be easy.
His com­ment:
To be clear, the hur­dle for any biosim­i­lar com­pa­ny to launch a biosim­i­lar-Hu­mi­ra by 2019 is still high, and giv­en Ab­b­Vie's ex­ten­sive patent es­tate ex­tend­ing in­to the 2030's, any biosim­i­lar chal­lenger must be will­ing to un­der­take an at-risk launch un­til fur­ther patents are in­val­i­dat­ed through the IPR process or the Fed­er­al Cir­cuit Courts. How­ev­er, re­mov­ing the dos­ing patent opens the door for a fast-to-mar­ket ap­proach with biosim­i­lar for­mu­la­tions that do not in­fringe Ab­b­Vie's 14+ for­mu­la­tion patents, of which Co­herus has pub­licly dis­closed de­vel­op­ment. The strate­gies of these chal­lengers (and the on­go­ing 180-day launch no­tice US Supreme Court case) still have sig­nif­i­cant im­pact on the le­git­i­ma­cy of Co­herus' pro­gram, but we ex­pect the mar­ket to price in a worst-case 2019E biosim­i­lar launch af­ter this '135 de­ci­sion.