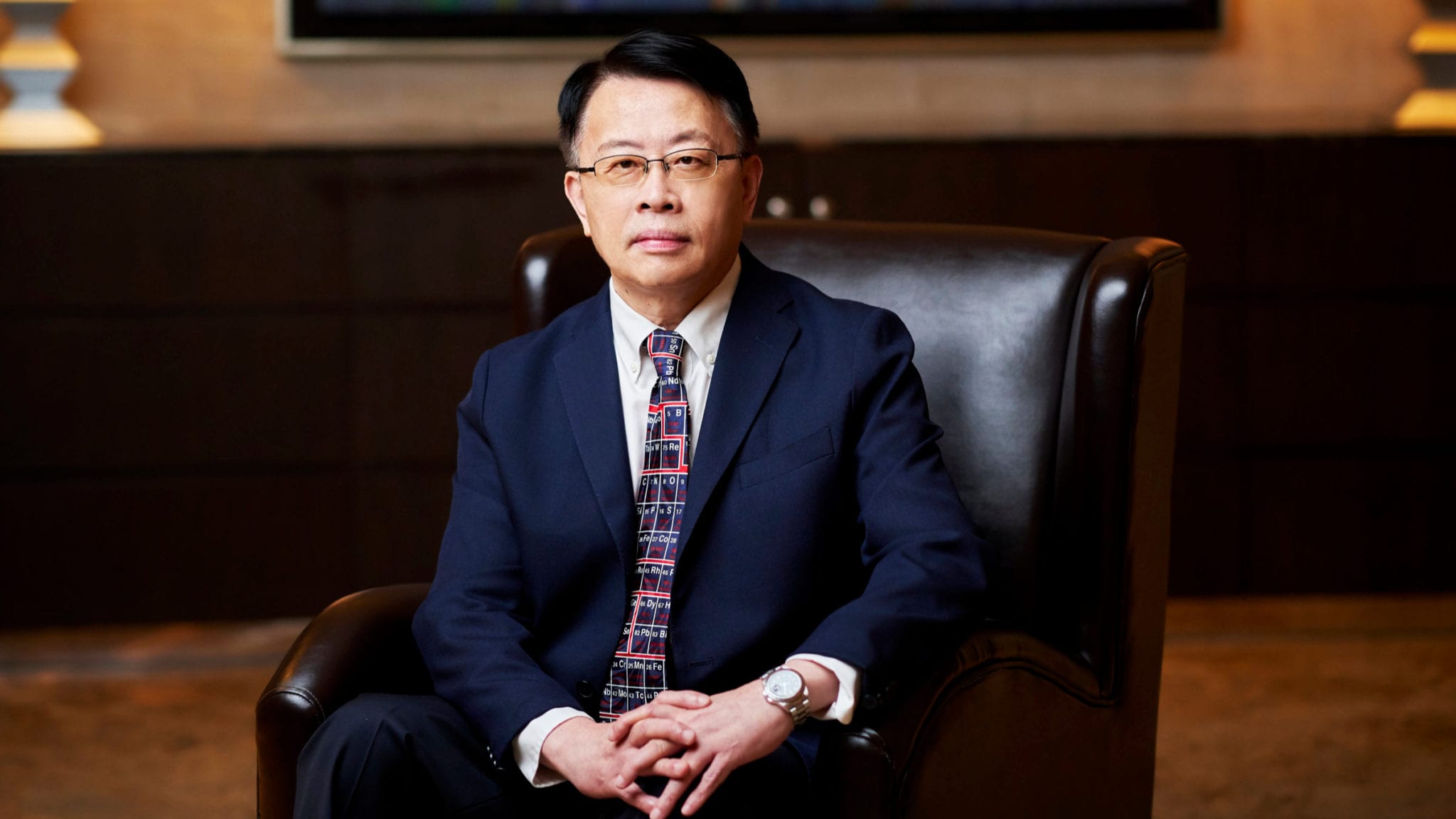 Jingwu Zang, I-Mab founder and chairman
#AS­CO21: Ab­b­Vie-part­nered Chi­nese biotech with first-in-class am­bi­tions show­cas­es ear­ly da­ta on CD73 an­ti­body
Weeks af­ter Gilead-part­nered Ar­cus whipped up some cheers from an­a­lysts around its small mol­e­cule CD73 in­hibitor — pre­sent­ing pre­lim­i­nary da­ta at AACR that "ex­ceed­ed ex­pec­ta­tions" — a Chi­nese biotech is un­veil­ing its own ear­ly re­sults us­ing an an­ti­body ap­proach that it says puts more weight be­hind the tar­get.
I-Mab tout­ed a 23% ob­jec­tive re­sponse rate in the US Phase I dose es­ca­la­tion study, among 13 evalu­able pa­tients with sev­er­al dif­fer­ent types of ad­vanced can­cers. All were giv­en a com­bi­na­tion of uliledlimab and Roche's PD-L1, Tecen­triq.
While it's still ear­ly, founder and chair­man Jing­wu Zang said the num­bers mark "a very in­ter­est­ing start­ing point for us to build on."
CD73, he said, has been on top of I-Mab's tar­get list as it hunts im­muno-on­col­o­gy agents that can help pa­tients who don't re­spond to check­point in­hibitors. Oth­ers, in­clud­ing As­traZeneca and ORIC, are al­so pur­su­ing it. Be­cause it is part of the im­muno­sup­pres­sive adeno­sine path­way, block­ing it is the­o­rized to turn a cold tu­mor hot, there­by cre­at­ing a bet­ter mi­croen­vi­ron­ment for T cells to kill can­cer.
The com­pa­ny's claim to fame lies in the crowd­ed CD47 field, where it boasts of a "dif­fer­en­ti­at­ed" an­ti­body that drew Ab­b­Vie in for a $3 bil­lion pact. CD73 is nowhere near­ly as pop­u­lar — Zang counts on­ly five an­ti­bod­ies around the world that's reached clin­i­cal stage — but I-Mab sim­i­lar­ly be­lieves it has a unique drug on its hands.
In par­tic­u­lar, in­ves­ti­ga­tors re­port­ed no "hook ef­fect" in the Phase I tri­al, mean­ing the an­ti­body po­ten­cy seemed to in­crease pro­por­tion­ate with the dose rather than los­ing in­hi­bi­tion at a high­er dose, an is­sue ob­served with cer­tain oth­er drugs in the class.
"This is not com­plete­ly by de­sign," Zang said, ex­plain­ing that they had on­ly in­tend­ed to avoid the epi­topes tar­get­ed by oth­ers.
The re­sult­ing an­ti­body ap­pears safe and pleas­ant­ly sur­prised him with the clin­i­cal ac­tiv­i­ty — both in PD-(L)1 treat­ment naïve and re­frac­to­ry cas­es. A pa­tient with ovar­i­an can­cer achieved a com­plete re­sponse, two oth­ers saw a par­tial re­sponse, while an­oth­er three had sta­ble dis­ease.
In­ter­est­ing­ly, in­ves­ti­ga­tors not­ed that the three re­spon­ders were al­so the on­ly ones whose tu­mors had high ex­pres­sion of both CD73 and PD-L1 — bio­mark­ers that I-Mab will like­ly start us­ing to screen and strat­i­fy pa­tients for fu­ture tri­als.
Zang not­ed that they will con­tin­ue mon­i­tor­ing pa­tients this tri­al (there are 20 in to­tal), while al­so test­ing uliledlimab in a Chi­nese Phase II tri­al to­geth­er with Jun­shi's PD-1 Tuoyi, look­ing at non-small cell lung can­cer as well as oth­er metasta­t­ic can­cers. Oth­er com­bos are on the ta­ble.
Al­though he ac­knowl­edges that Ar­cus' da­ta — with the first cut sug­gest­ing a 41% ORR — look promis­ing, Zang be­lieves an­ti­bod­ies are bet­ter at pro­vid­ing the per­sis­tent and com­plete in­hi­bi­tion need­ed to shut down a tar­get that's ex­pressed abun­dant­ly as CD73. The an­swers ul­ti­mate­ly will have to come in fu­ture tri­als.
"We're mov­ing for­ward with full speed," he said.