Ab­b­Vie stirs safe­ty jit­ters af­ter two pa­tients die in ABT-494 study
Ab­b­Vie $AB­BV re­vealed that two rheuma­toid arthri­tis pa­tients died in its late-stage work on ABT-494, which quick­ly trig­gered a case of the jit­ters for a drug tout­ed as a ma­jor part of the com­pa­ny's late-stage pipeline hopes.
Ac­cord­ing to re­searchers, the two pa­tient deaths in­clude one for un­known caus­es. A sec­ond pa­tient in the 30 mg dose group came down with a fever and had prob­lems with di­ar­rhea. The sub­ject sub­se­quent­ly ex­pe­ri­enced heart fail­ure and pre­sumed pul­monary em­bolism.
Ab­b­Vie had fo­cused hard on the pos­i­tive ef­fi­ca­cy da­ta for this drug, now through two Phase III tri­als. The drug hit all ma­jor end­points in this new study. The ther­a­py is now dubbed upadac­i­tinib.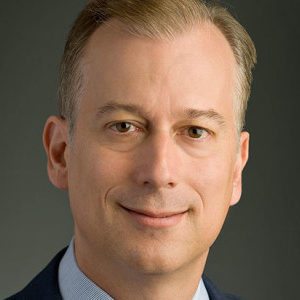 Michael Sev­eri­no
Ab­b­Vie's shares took a hit on the news, drop­ping 1.2% af­ter the mar­ket opened.
Just a few days ago Ab­b­Vie was tout­ing stel­lar da­ta for this drug in atopic der­mati­tis, which helped ex­plain why it de­cid­ed to take a pass on some big part­ner­ship deals to con­cen­trate on its in-house pro­gram.
"We are very pleased with the pos­i­tive re­sults for upadac­i­tinib in the SE­LECT-BE­YOND tri­al. Par­tic­u­lar­ly ex­cit­ing is the pro­por­tion of pa­tients who achieved clin­i­cal re­mis­sion by week 12 and 24, de­spite hav­ing in­ad­e­quate re­spons­es with pre­vi­ous bi­o­log­ic ther­a­pies," said Michael Sev­eri­no, Ab­b­vie's chief sci­en­tif­ic of­fi­cer.