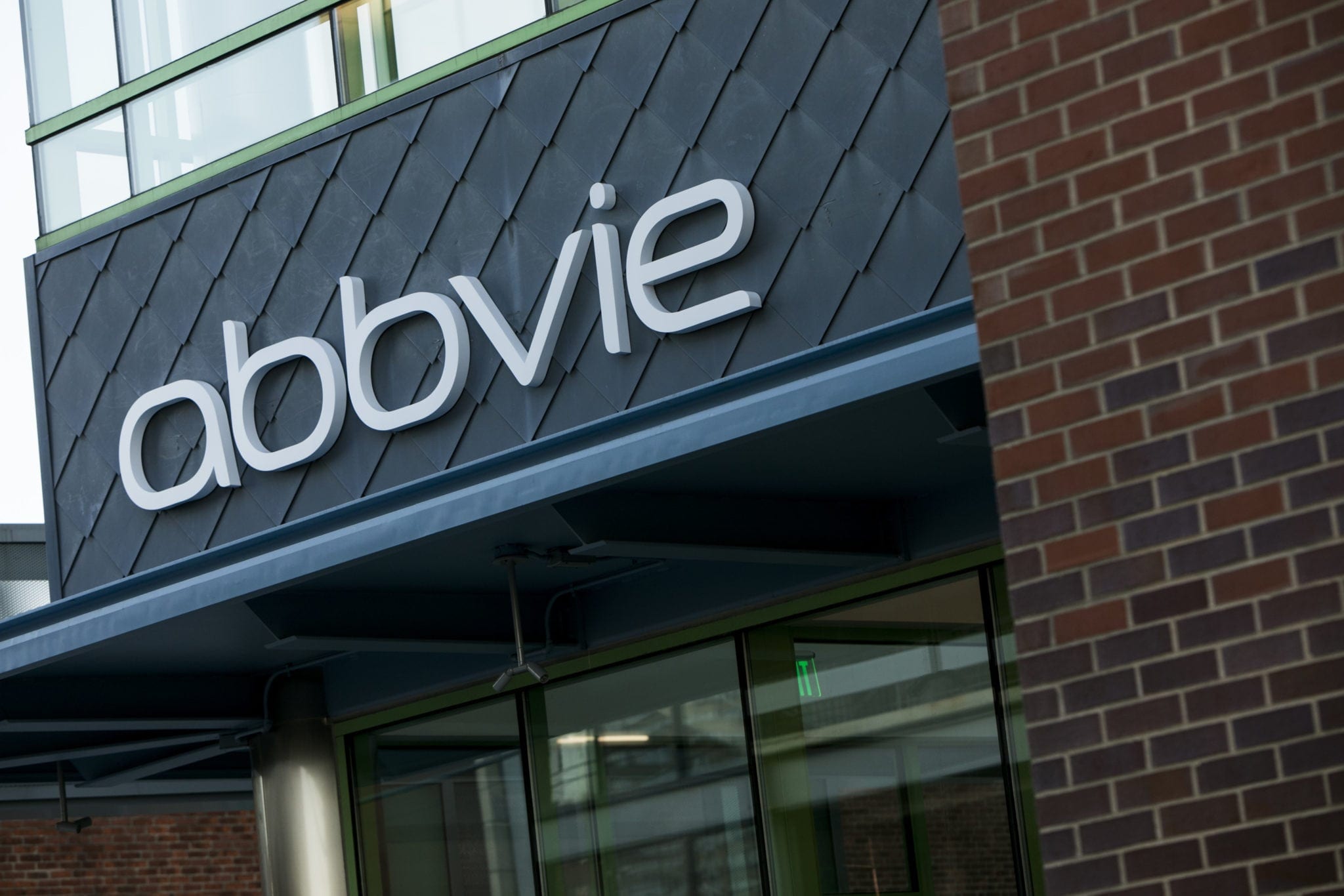 Ab­b­Vie wins an ap­proval in uter­ine fi­broid-as­so­ci­at­ed heavy bleed­ing. Are ri­vals My­ovant and Ob­sE­va far be­hind?
Women ex­pel on av­er­age about 2 to 3 ta­ble­spoons of blood dur­ing their time of the month. But with uter­ine fi­broids, heavy bleed­ing is typ­i­cal — a third of a cup or more. Drug­mak­ers have been work­ing on oral ther­a­pies to try and stem the flow, and as ex­pect­ed, Ab­b­Vie and their part­ners at Neu­ro­crine Bio­sciences are the first to make it across the fin­ish line.
Known chem­i­cal­ly as elagolix, the drug is al­ready ap­proved as a treat­ment for en­dometrio­sis un­der the brand name Orilis­sa. It tar­gets the GnRH re­cep­tor to de­crease the pro­duc­tion of es­tro­gen and prog­es­terone.
Now, elagolix in com­bi­na­tion with two hor­mone drugs — estra­di­ol and norethin­drone ac­etate — has been ap­proved by the FDA. Ab­b­Vie will sell the twice-dai­ly reg­i­men as Ori­ahnn.
Mean­while, com­peti­tors such as My­ovant and Ob­sE­va al­so have ri­val oral GnRH re­cep­tor an­tag­o­nists wait­ing in the wings.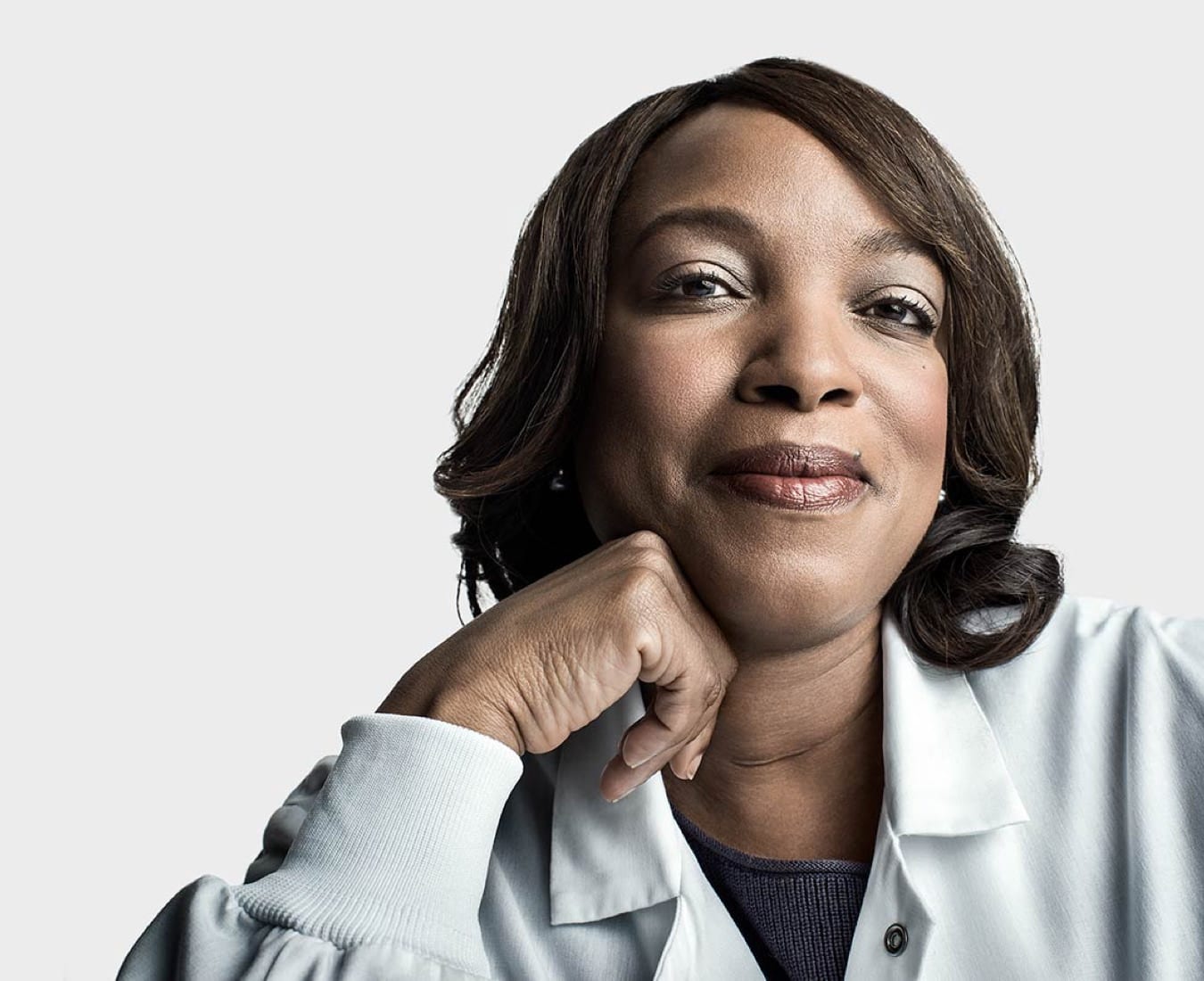 Char­lotte Owens, Ab­b­Vie
"In the ab­sence of head-to-head com­par­isons … it's re­al­ly hard for us to com­pare and con­trast with drugs that are cur­rent­ly in de­vel­op­ment right now," said Char­lotte Owens, med­ical di­rec­tor of gen­er­al med­i­cine at Ab­b­Vie, in an in­ter­view.
Ori­ahnn's ap­proval was based on two six-month piv­otal stud­ies — each study re­quired the reg­i­men to gen­er­ate a sta­tis­ti­cal­ly sig­nif­i­cant im­pact on re­duc­ing blood loss by at least 50% in pa­tients. Each study al­so had an elagolix monother­a­py arm.
In one late-stage study, 68.5% (p<0.001) of elagolix com­bo-treat­ed women with uter­ine fi­broids hit that goal com­pared to place­bo (8.7%), in the sec­ond tri­al 76.2% elagolix com­bo-treat­ed women achieved the end­point com­pared to place­bo (10.1%). How­ev­er, the drug's side ef­fect pro­file caused pause large­ly due to the loss of bone den­si­ty in pa­tients who re­ceived the Ab­b­Vie drug.
An­a­lysts have sug­gest­ed the Ob­sE­va and My­ovant ther­a­pies could have an edge over the Ab­b­Vie drug, if ap­proved. But the two ri­vals will have been beat­en to mar­ket and nei­ther have the com­mer­cial prowess that a be­he­moth like Ab­b­Vie can boast of.
Ob­sE­va has test­ed its GnRH drug lin­zagolix in pa­tients with and with­out ABT. Late last year, the Swiss drug­mak­er post­ed da­ta from the PRIM­ROSE 2 tri­al, which test­ed two dos­es of the drug against a place­bo. The re­sults showed 93.9% for women re­ceiv­ing 200 mg of the drug with ABT tri­al saw more than 50% re­duc­tion in bleed­ing, and 56.7% for women re­ceiv­ing 100 mg with­out ABT achieved the same goal, com­pared to 29.4% in the place­bo group.
Al­though an­a­lysts have been en­cour­aged by the pos­i­tive da­ta in pa­tients who re­spond­ed well to the drug de­spite the lack of ABT (women pre­dis­posed to high BMI, CV risk and di­a­betes are typ­i­cal­ly not pre­scribed ABT) in the drug's safe­ty pro­file, par­tic­u­lar­ly bone den­si­ty loss, did vex in­vestors. The com­pa­ny has an­oth­er piv­otal study that is ex­pect­ed to read out in the com­ing months.
Mean­while, My­ovant Sci­ences is al­so in the mix with its of­fer­ing: re­l­u­golix. The drug, like the Ab­b­Vie reg­i­men, is de­signed for use in com­bi­na­tion with ABT. Cur­rent­ly un­der FDA re­view, the reg­i­men was al­so test­ed in two phase III stud­ies, with the same main goal: 50% or more re­duc­tion in blood loss.
In one study, 71.2% of women re­ceiv­ing re­l­u­golix reg­i­men achieved the clin­i­cal re­sponse they were look­ing for, com­pared to on­ly 14.7% in the con­trol arm. In the oth­er, 73.4% of women on the re­l­u­golix arm achieved the same goal, com­pared with 18.9% of women re­ceiv­ing place­bo. Cru­cial­ly, though, My­ovant's did no sig­nif­i­cant dif­fer­ences in terms of bone min­er­al den­si­ty.
"The re­sponse rates demon­strat­ed in these tri­als were com­pa­ra­ble to those shown by Ab­b­Vie's ap­proved GnRH in­hibitor, Orilis­sa, while main­tain­ing a sta­ble bone min­er­al den­si­ty pro­file with a once-dai­ly op­tion," Baird's Bri­an Sko­r­ney wrote in a note ear­li­er this month.
End­points News has con­tact­ed Ab­b­Vie for com­ment on Ori­ahnn pric­ing.