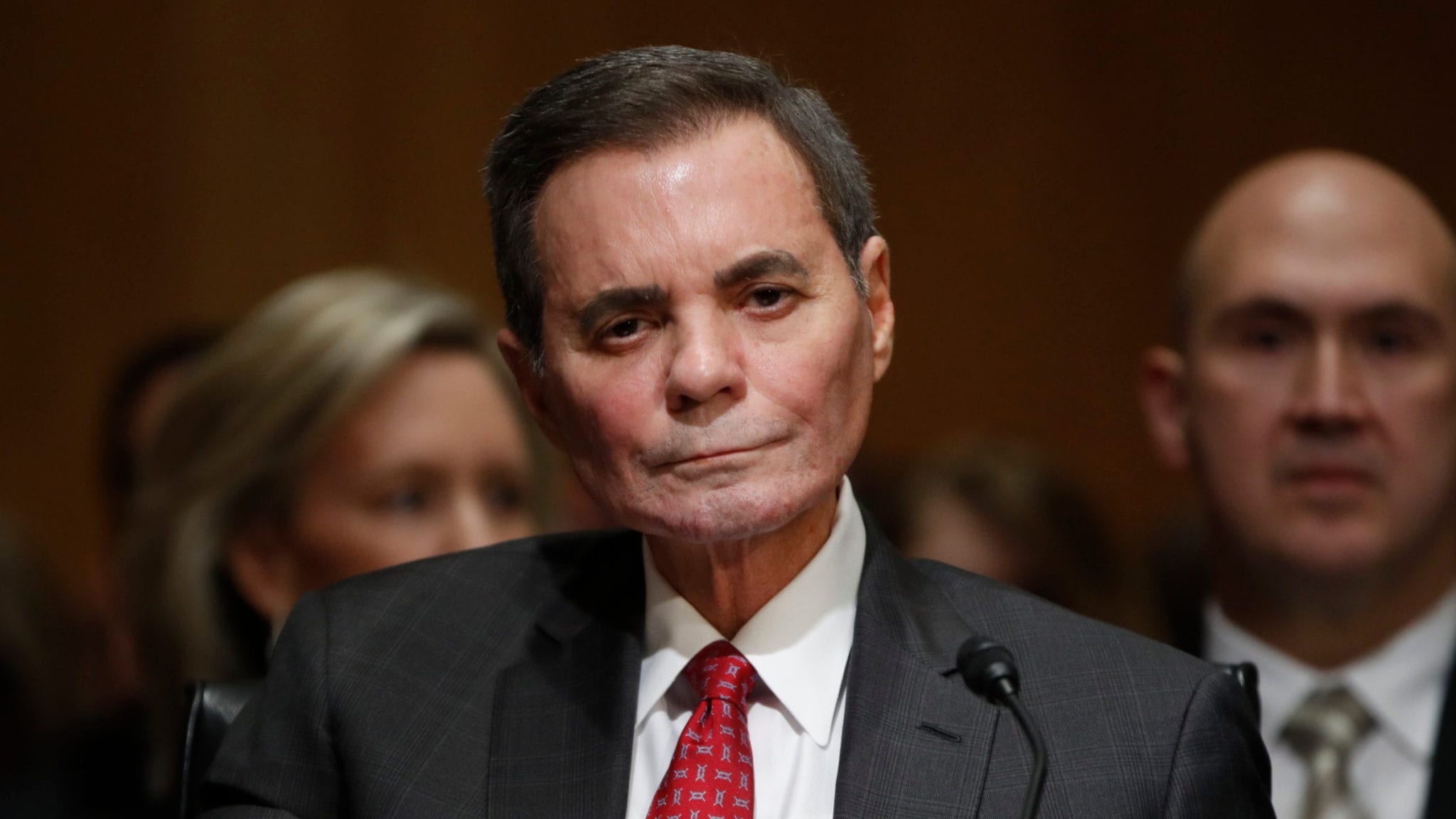 Rick Gonzalez, CEO of AbbVie (AP Images)
Ab­b­Vie's Gon­za­lez: Skyrizi and Rin­voq to be­come Hu­mi­ra 2.0 — while adding an in­di­ca­tion for atopic der­mati­tis
While Ab­b­Vie's Hu­mi­ra still holds the crown for the best-sell­ing non-Covid drug last year, the Big Phar­ma has its eyes on Hu­mi­ra's po­ten­tial suc­ces­sor. Scratch that, suc­ces­sors.
Ab­b­Vie CEO Rick Gon­za­lez told in­vestors and an­a­lysts on the phar­ma's Q4 call this morn­ing that Ab­b­Vie ex­pects to add sev­er­al new in­di­ca­tions to Skyrizi and Rin­voq's "list of ap­proved us­es" over the next few months. For Skyrizi, they got the FDA's OK a few weeks ago to use the drug for pso­ri­at­ic arthri­tis — and they're al­so look­ing for the thumbs up from the agency on Crohn's dis­ease.
Af­ter that's done, "Skyrizi and Rin­voq will be com­mer­cial­ized across all of Hu­mi­ra's ma­jor in­di­ca­tions — plus atopic der­mati­tis," Gon­za­lez said. To fur­ther dri­ve that point home, Gon­za­lez added a clinch­er: "We ex­pect com­bined peak sales for Skyrizi and Rin­voq to ex­ceed the peak rev­enues achieved by Hu­mi­ra."
While he didn't give an ex­act time­line for when the phar­ma ex­pects that to hap­pen, that's big news — we saw Ab­b­Vie piv­ot funds from mar­ket­ing Hu­mi­ra to those sib­ling drugs ear­li­er last year, and the two drugs had com­bined sales of just around $4.6 bil­lion in 2021. While the com­pa­ny claims "sub­stan­tial growth" in sales num­bers for the drugs next year, it has a long way to go to catch up to Hu­mi­ra, which has had some in­sane­ly high sales num­bers over the last few years.
Hu­mi­ra crossed the $20 bil­lion dol­lar mark in sales last year, end­ing up at $20.7 bil­lion af­ter post­ing $5.3 bil­lion in sales last quar­ter. Eval­u­ate Van­tage pre­dict­ed last year that Hu­mi­ra would go past the $20 bil­lion dol­lar mark in 2022 sales, land­ing at an es­ti­mat­ed $20.4 bil­lion.
This year might be Hu­mi­ra's last big one, as Hu­mi­ra starts to lose ex­clu­siv­i­ty rights in 2023, which opens the door to com­peti­tors and Hu­mi­ra los­ing mar­ket share.
Gon­za­lez told an­a­lysts that the phar­ma will have earn­ings guid­ance ready for Hu­mi­ra in Q3 af­ter get­ting a bet­ter idea for the "ero­sion curve" that loss of mar­ket ex­clu­siv­i­ty will bring the megablock­buster. How­ev­er, he said at the mo­ment, peo­ple should be ex­pect­ing 45% ero­sion, plus or mi­nus 10%. And then ex­pect fur­ther de­cline in­to 2024.
In oth­er news, the phar­ma al­so an­nounced its rev­enue for 2021: $56 bil­lion. And just a few hours af­ter the Q4 call, the FDA an­nounced that it ap­proved a gener­ic from Vi­a­tris for resta­sis eye drops, a treat­ment for dry eye dis­ease that is made by now-Ab­b­Vie sub­sidiary Al­ler­gan. Ab­b­Vie bought out the com­pa­ny back in 2020 for $63 bil­lion.