Ac­cused of milk­ing the CMS with co-pay kick­backs, J&J's Acte­lion set­tles case for $310M
As the Trump ad­min­is­tra­tion con­tin­ues to pump out new pro­pos­als to guard the Cen­ters of Medicare and Med­ic­aid Ser­vices against high drug prices, its law en­force­ment arm has al­so been busy round­ing up bio­phar­ma com­pa­nies that it says have es­sen­tial­ly bought their ways in­to re­im­burse­ment for their ever-more-ex­pen­sive ther­a­pies.
Acte­lion has been made the lat­est ex­am­ple, hav­ing agreed to pay $360 mil­lion to re­solve kick­back al­le­ga­tions.

Jean-Paul Clozel
The scheme — which vi­o­lat­ed the False Claims Act, ac­cord­ing to the US At­tor­ney's Of­fice — al­leged­ly took place be­tween 2014 and 2015, when Jean-Paul Clozel was still in charge and be­fore J&J be­gan en­gag­ing in a bid that cul­mi­nat­ed in a $30 bil­lion buy­out in 2017.
Per the al­le­ga­tions, Acte­lion used an as­sis­tance foun­da­tion to cov­er co-pays for thou­sands of Medicare pa­tients tak­ing its drugs for pul­monary ar­te­r­i­al hy­per­ten­sion, in­clud­ing Tr­a­cleer, Ven­tavis, Veletri and Op­sum­it. By foot­ing these re­quired pay­ments, the gov­ern­ment says, the com­pa­ny was in­duc­ing pa­tients to pur­chas­es drugs with oth­er­wise pro­hib­i­tive high prices — and pil­ing up bills for Medicare.
Acte­lion al­so al­leged­ly di­rect­ed Medicare pa­tients who qual­i­fied for its own free drug pro­gram to the foun­da­tion in­stead, fur­ther milk­ing gov­ern­ment re­im­burse­ment.
Im­por­tant­ly, the gov­ern­ment added, Acte­lion bud­get­ed its do­na­tions to the foun­da­tion care­ful­ly to make sure that its con­tri­bu­tion would not cov­er pa­tients tak­ing ri­val PAH drugs. It did so by keep­ing close track of the num­ber of pa­tients the foun­da­tion helped and the amount spent on them.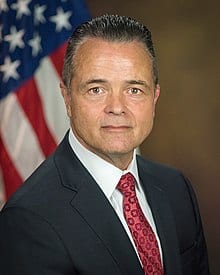 Joseph Hunt
"Phar­ma­ceu­ti­cal com­pa­nies can­not have it both ways — they can­not con­tin­ue to in­crease drug prices while en­gag­ing in con­duct de­signed to de­feat the mech­a­nisms that Con­gress de­signed to check such prices and then ex­pect Medicare to pay for the bal­loon­ing costs," said As­sis­tant At­tor­ney Gen­er­al Joseph Hunt of the De­part­ment Jus­tice's Civ­il Di­vi­sion in a state­ment.
Dur­ing the pe­ri­od cov­ered in the set­tle­ment, US At­tor­ney An­drew Lelling not­ed, "Acte­lion raised the price of its main PAH drug, Tr­a­cleer, by near­ly 30 times the rate of over­all in­fla­tion in the Unit­ed States."
Car­ing Voice Coali­tion, the med­ical char­i­ty in­volved in the scheme, got in­to trou­bles of its own late last year when the gov­ern­ment re­voked its rights to pro­vide such co-pay as­sis­tance to pa­tients, due to con­cerns about im­prop­er in­flu­ence from drug­mak­ers.
Unit­ed Ther­a­peu­tics, an­oth­er PAH drug­mak­er, set­tled a sim­i­lar probe a month lat­er for $210 mil­lion, one of the first to emerge from an in­dus­try-wide in­ves­ti­ga­tion.