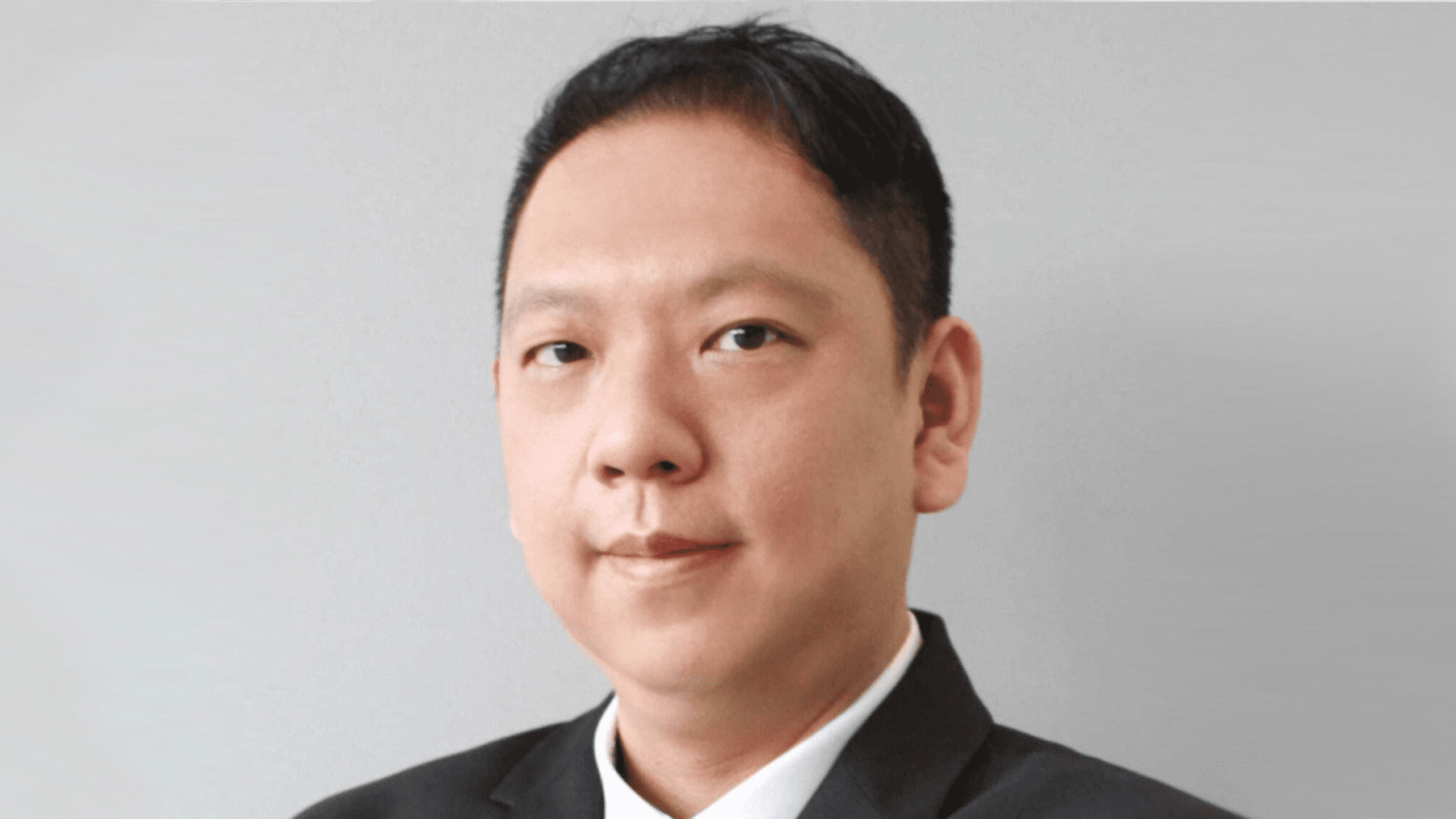 Sonny Hsiao, Acepodia CEO
Ace­po­dia un­corks a very ear­ly win for its an­ti­body-nat­ur­al killer cell con­ju­gates in HER2 tu­mors
Can the an­ti­body-drug con­ju­gate mod­el be ap­plied to an off-the-shelf NK cell ther­a­py? Ace­po­dia un­corked pre­lim­i­nary Phase I da­ta at #ES­MO21 that sug­gest the an­swer may be yes.
Pri­vate biotech Ace­po­dia's lead "an­ti­body cell con­ju­ga­tion" (ACC) can­di­date ACE1702 was well-tol­er­at­ed in sev­en pa­tients with ad­vanced HER2 tu­mors who re­ceived low­er dos­es of the drug, CEO Son­ny Hsiao an­nounced ear­ly Thurs­day. The pa­tients who re­ceived the first four dose lev­els showed no signs of cy­tokine re­lease syn­drome, neu­ro­tox­i­c­i­ty or graft ver­sus host dis­ease — and one of them achieved a con­firmed par­tial re­sponse; not earth-shat­ter­ing, but a pos­i­tive sign.
"We didn't ex­pect to see the re­sult on the ef­fi­ca­cy," Hsiao told End­points News ahead of ES­MO. More than a decade af­ter the dis­cov­ery of the com­pa­ny's ACC tech­nol­o­gy, Hsiao said the read­out "re­flects the hard work of our in­ter­na­tion­al teams as we con­tin­ue to gain mo­men­tum."
The da­ta could al­so spell good news for JW Ther­a­peu­tics, which plunked down an undis­closed amount last sum­mer to de­vel­op and com­mer­cial­ize the can­di­date in main­land Chi­na, Hong Kong and Macau.
Ace­po­dia's core tech­nol­o­gy traces back to Hsiao's re­search at Berke­ley, where he dis­cov­ered a way to con­ju­gate an­ti­bod­ies with NK cells in a sim­i­lar fash­ion to AD­Cs. While most NK cell ther­a­pies are al­ready ad­min­is­tered in con­junc­tion with an­ti­bod­ies, they're usu­al­ly giv­en sep­a­rate­ly, mak­ing for less po­ten­cy, Ace­po­dia be­lieves. By con­ju­gat­ing the two, the can­cer-tar­get­ing an­ti­bod­ies are less like­ly to dif­fuse through­out the body, Hsiao told End­points ear­li­er this year.
The ACCs al­so help ac­ti­vate the en­tire im­mune sys­tem to fight the tu­mor, Hsiao added, as con­ju­gat­ing the NK cells di­rect­ly pro­vides for an en­hanced im­mune re­sponse com­pared to cur­rent NK cell ther­a­pies or the typ­i­cal ADC.
"It's a mild chem­i­cal con­ju­ga­tion re­ac­tion to link the an­ti­body, which means we don't need ge­net­ic en­gi­neer­ing," the CEO said on Wednes­day. "Our ACC will ac­tu­al­ly be more stream­lined, quick­er and eas­i­er to man­u­fac­ture, and that will al­so re­flect the low pro­duc­tion cost," com­pared to oth­er cell ther­a­pies, he added.
The Phase I tri­al is ex­pect­ed to in­clude about 16 pa­tients to­tal, count­ing pa­tients who were giv­en high­er dos­es. Hsiao says da­ta on those pa­tients won't be ready un­til Q2 of next year. Af­ter find­ing the max­i­mum tol­er­at­ed dose, the CEO ex­pects to ex­pand the study by ap­prox­i­mate­ly nine to 12 pa­tients be­fore leap­ing in­to a Phase II test.
The Alame­da, CA-based biotech hooked a $47 mil­lion Se­ries B round back in March, bring­ing its to­tal raise up to $57 mil­lion. The two pro­grams com­ing up be­hind ACE1702 will tar­get CD20 and PD-L1, re­spec­tive­ly, with plans to launch the CD20 pro­gram in­to the clin­ic next year. An IND for the PD-L1 pro­gram will like­ly fol­low in the sec­ond half of next year, Hsiao said.