Acety­lon can say good­bye to buy­out and a $1B-plus in Cel­gene biobucks
Cel­gene caused a stir when it front­ed Acety­lon $100 mil­lion three years back, snag­ging an op­tion to buy the com­pa­ny in a deal that val­ued it at $1.7 bil­lion. But last May, Cel­gene qui­et­ly passed on that pact, sat­is­fied to let the op­tion lapse.
The Big Biotech re­port­ed the end of the deal in a fil­ing with the SEC. The news was first re­port­ed by Xcon­o­my.
The deal-mak­ing team at Cel­gene — which still has an eq­ui­ty stake in the biotech — was drawn to Acety­lon's work on HDAC in­hibitors, a field which just saw the align­ment of Helsinn with MEI Phar­ma on a Phase III ef­fort. Cel­gene's George Golumbes­ki has made no se­cret of his love for op­tion deals, which give Cel­gene a front row seat on the R&D work it trea­sures most, with­out ac­tu­al­ly hav­ing to buy it.
Cu­ri­ous­ly, even af­ter Cel­gene had end­ed the deal in May, Acety­lon was still high­light­ing the re­la­tion­ship in its PR work.
Back in June, Acety­lon spot­light­ed an analy­sis of 67 ef­fi­ca­cy-evalu­able pa­tients en­rolled in a study that com­bined its HDAC6 in­hibitors with Cel­gene's Po­m­a­lyst and dex­am­etha­sone. The da­ta con­firmed an over­all re­sponse rate of 46%, a clin­i­cal ben­e­fit rate of 58%, a dis­ease con­trol rate of 82%, 9 months du­ra­tion of re­sponse, and 7 months pro­gres­sion free sur­vival. These da­ta com­pared "fa­vor­ably to ma­ture his­tor­i­cal da­ta for the MM-002 and MM-003 tri­als of Pom and Dex alone which demon­strat­ed 31-33% ORR, 7-8 months DOR, and 4 months me­di­an PFS."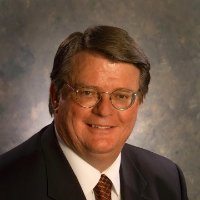 Wal­ter Ogi­er
"I think there's a lit­tle bit of down­side risk if the big com­pa­ny doesn't ex­er­cise the op­tion," CEO Wal­ter Ogi­er told Fierce­Biotech back in 2013. "And there's al­ways re­con­sid­er­a­tion for what the pur­chase price would be. If you ne­go­ti­ate these arrange­ments cor­rect­ly, you can min­i­mize those risks."
Or not.
End­points asked Ogi­er for a com­ment on his next steps, but has yet to hear back.