Ac­ne was a bust, but ex­ces­sive sweat­ing scores FDA OK for Der­mi­ra — shares climb
Af­ter a cat­a­stroph­ic fail­ure in ac­ne that oblit­er­at­ed its stock just months ago, Der­mi­ra $DERM had some re­deem­ing news this morn­ing — the FDA has OK'ed its an­ti-sweat­ing drug gly­copy­rro­ni­um.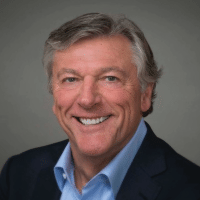 Tom Wig­gans
The med now goes un­der the brand name Qbrexza, and it's a once-dai­ly, top­i­cal treat­ment for peo­ple with ex­ces­sive un­der­arm sweat­ing (al­so called pri­ma­ry ax­il­lary hy­per­hidro­sis). The treat­ment is ap­plied di­rect­ly to the skin, block­ing sweat gland ac­ti­va­tion.
"For years, der­ma­tol­o­gists have been telling us of the need for new treat­ment op­tions that ad­dress pri­ma­ry ax­il­lary hy­per­hidro­sis giv­en the stig­ma and bur­den as­so­ci­at­ed with this con­di­tion," said Tom Wig­gans, chair­man and chief ex­ec­u­tive of­fi­cer at Der­mi­ra. "From the start, our goal was to de­vel­op an ap­proach that went be­yond mask­ing a per­son's ex­ces­sive un­der­arm sweat­ing and in­stead fo­cused on treat­ing the con­di­tion in a clin­i­cal­ly mean­ing­ful way. We part­nered with der­ma­tol­o­gists and the FDA dur­ing the de­vel­op­ment stage and lis­tened to the peo­ple who have been liv­ing with this con­di­tion to un­der­stand how they would de­fine a mean­ing­ful ben­e­fit. It is our hope that Qbrexza will not on­ly pro­vide the clin­i­cal ben­e­fit these suf­fer­ers have been seek­ing, but help to re­duce the over­all bur­den on their lives."
Ever­core in­dus­try an­a­lyst Umer Raf­fat wrote a note this morn­ing about his take on the ap­proval, which was based on re­sults from two Phase III tri­als.
"I have to ad­mit: I was in the more skep­tic camp on un­met need for drug treat­ments in hy­per­hidro­sis … un­til I saw a work­shop host­ed by FDA where I lis­tened to many pa­tient sto­ries about the so­cial stig­ma/un­suc­cess­ful job in­ter­views etc. At present, Der­mi­ra es­ti­mates 5 (mil­lion) hy­per­hidro­sis pa­tients have had a dis­cus­sion with the doc, but on­ly ~15% treat­ed. Der­mi­ra will have to work hard on cre­at­ing this mar­ket."
Raf­fat not­ed that Botox is cur­rent­ly ap­proved in hy­per­hidro­sis, but the drug has seen no sales growth in the in­di­ca­tion, hold­ing steady at about $70 mil­lion per year. Ever­core is mod­el­ing $200 mil­lion in peak sales, start­ing in 2019 with about $30 mil­lion. Qbrexza is ex­pect­ed to be avail­able na­tion­wide in phar­ma­cies be­gin­ning in Oc­to­ber 2018.
Der­mi­ra's stock is up 27% on the news. But it's not yet enough to un­do pre­vi­ous dam­age, as the com­pa­ny's share price cratered over 65% in March (from $25 per share to $8.59 in a mat­ter of days) fol­low­ing news that its Phase III ac­ne drug failed in tri­als and would be scrapped. To­day in pre-mar­ket trad­ing, it's at $11.04.