Acor­da shares tank as ap­peals court re­fus­es in­junc­tion against cheap Ampyra knock­offs
Acor­da has suf­fered a fresh set­back in its last-ditch at­tempt to stop a gener­ic ver­sion of its mul­ti­ple scle­ro­sis drug Ampyra from hit­ting the mar­ket and evis­cer­at­ing its sole sig­nif­i­cant ther­a­peu­tic fran­chise. A fed­er­al ap­peals court re­fused to is­sue a tem­po­rary in­junc­tion against copy­cat ver­sions of its drug un­til the court de­cides on its ap­peal of a dis­trict court rul­ing strip­ping away key patent pro­tec­tion.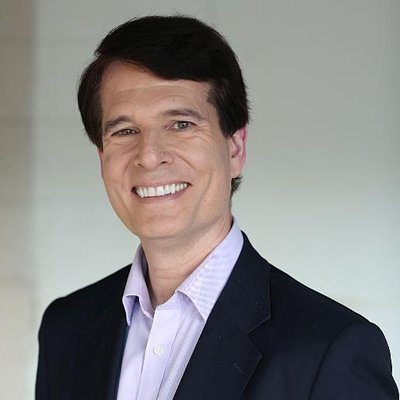 Ron Co­hen
The dis­trict court ear­li­er up­held a patent that ex­pires in 5 days. And they stripped 4 more than would have ex­tend­ed their brand­ed pro­tec­tion out by years more.
Acor­da's shares $ACOR shed 16% of their val­ue by mid-af­ter­noon.
In an SEC fil­ing to­day, Acor­da not­ed:
If the Court of Ap­peals does not over­turn the Dis­trict Court's de­ci­sion by Ju­ly 30, 2018, mul­ti­ple gener­ic drug man­u­fac­tur­ers may de­cide to launch at-risk gener­ic ver­sions of Ampyra.
Acor­da CEO Ron Co­hen and his team have been scram­bling to get ahead of the patent loss, push­ing for a new drug ap­proval for In­bri­ja, a Parkin­son's drug. The strat­e­gy was to switch the sales team from Ampyra to In­bri­ja over the sum­mer, but that plan was at least tem­porar­i­ly de­railed by the FDA's ini­tial de­ci­sion to refuse to file the ap­pli­ca­tion last sum­mer.
Acor­da now has a PDU­FA date of Oc­to­ber 5, with the com­pa­ny's fate hang­ing in the bal­ance.
"Acor­da re­mains well-cap­i­tal­ized; we ex­pect to end 2018 with over $300 mil­lion in cash, even in the event of gener­ic Ampyra launch­es," the com­pa­ny said in a state­ment.
Burn­ing cash, though, wouldn't sit well with in­vestors. They want rev­enue and prof­its.