Acor­da writes off an­oth­er R&D pro­gram as Ampyra flops in stroke study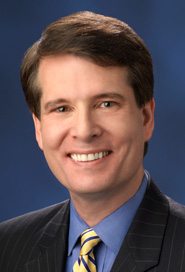 Ron Co­hen
Six months af­ter Acor­da was forced to write off one of its drug can­di­dates in the wake of a tri­al flop, the biotech is back with more bad news for in­vestors. Its fran­chise drug Ampyra (dal­fam­pri­dine) failed a piv­otal study for help­ing stroke vic­tims walk bet­ter. And Acor­da is writ­ing the ef­fort off as a los­er.
A lit­tle more than three years ago Acor­da $ACOR was stoked by ev­i­dence of suc­cess in a small study of the same pa­tient pop­u­la­tion. But an analy­sis of the da­ta this time showed that the drug es­sen­tial­ly lined up with a place­bo when put to a ma­jor test.
Acor­da's shares were dent­ed again by the news, drop­ping 13% in pre-mar­ket trad­ing. Their shares have lost half their val­ue over the course of the past 12 months.
Eval­u­at­ing da­ta from 368 pa­tients in the study, 23 of 121 pa­tients tak­ing 10 mg dal­fam­pri­dine, 17 of 121 pa­tients tak­ing 7.5 mg of the drug and 17 of 126 tak­ing a place­bo demon­strat­ed at least a 20% im­prove­ment in a two-minute walk test. That may have re­flect­ed a slight drug ef­fect, but it wasn't near­ly good enough for an ex­pand­ed in­di­ca­tion.
Back in May Acor­da was al­so forced to fi­nal­ly punt the epilep­sy pro­gram for Plumi­az, re­ject­ed in 2013, af­ter the nasal spray for­mu­la­tion for di­azepam failed a bioe­quiv­a­lence study. Plumi­az was one of the most ad­vanced R&D ef­forts at Acor­da. And while it was con­sid­ered less po­ten­tial­ly lu­cra­tive than the in­haled lev­odopa ther­a­py CVT-301 ($500 mil­lion peak sales es­ti­mate by the com­pa­ny) and tozadenant ($400 mil­lion peak), the biotech had made it a key part of its $1 bil­lion-plus plan to boost rev­enue by a block­buster mea­sure of suc­cess.
Acor­da CEO Ron Co­hen, BIO's chair, ac­knowl­edged the most re­cent fail­ure and then used it as an ex­am­ple of the high-risk na­ture of drug de­vel­op­ment — a com­mon theme of his as the in­dus­try or­ga­ni­za­tion looks to steer the cur­rent de­bate over drug pric­ing to­ward fa­vor­able treat­ment for biotech in­no­va­tion.
"We are dis­ap­point­ed by this out­come. The study in­di­cat­ed there was ac­tiv­i­ty re­lat­ed to walk­ing in peo­ple with PSWD, as sug­gest­ed by the pri­or Phase 2 study, but over­all this was not suf­fi­cient­ly clin­i­cal­ly mean­ing­ful. I want to ex­press our grat­i­tude to the study par­tic­i­pants, their care part­ners and clin­i­cians, who gave their time and com­mit­ment to this re­search. This out­come un­der­scores the risks that com­pa­nies in the bio­phar­ma­ceu­ti­cal in­dus­try must take in or­der to de­vel­op in­no­v­a­tive med­i­cines. Over the past three years, we have suc­cess­ful­ly di­ver­si­fied our pipeline port­fo­lio to ac­count for this risk. We plan to fo­cus R&D re­sources on de­vel­op­ing our promis­ing late-stage Parkin­son's dis­ease ther­a­pies, CVT-301 and tozadenant, as well as ad­vanc­ing our ear­li­er stage as­sets, CVT-427 in mi­graine, SYN120 in Parkin­son's dis­ease de­men­tia, and rHIgM22 in MS."