Adap­ti­m­mune gets a par­tial hold on piv­otal T-cell study, but it seems OK to breathe now
The FDA is tap­ping the brakes on one of Adap­ti­m­mune T-cell stud­ies, look­ing for some clar­i­fi­ca­tions be­fore it gives the green light to start test­ing NY-ESO SPEAR T-cell ther­a­py in myx­oid round cell li­posar­co­ma.
No doubt there were a few skipped heart beats among in­vestors, but the UK biotech $ADAP hur­ried on to ex­plain that reg­u­la­tors are sim­ply look­ing to get a few an­swers for a reg­is­tra­tion tri­al that has yet to start re­cruit­ing pa­tients.
Im­muno-on­col­o­gy has ex­plod­ed in re­cent years, in a good way. New play­ers like Adap­ti­m­mune have at­tract­ed bil­lions in in­vest­ment cash. But as Juno demon­strat­ed re­cent­ly with its lead CAR-T study, a sud­den halt fol­low­ing the death of pa­tients can raise ques­tions about the en­tire field.
It's im­por­tant to note, though, that the FDA lift­ed its hold on Juno just days af­ter im­pos­ing a clin­i­cal hold on the study, sat­is­fied that the biotech had an­swered its ques­tions about safe­guard­ing pa­tients from any fur­ther un­nec­es­sary risk. And Bank of Amer­i­ca an­a­lysts note that this pause is not tied to the use of flu­dara­bine, which Juno says was re­spon­si­ble for killing sev­er­al pa­tients.
"We spoke with man­age­ment who re­it­er­at­ed that the in­for­ma­tion re­quest­ed by FDA is clar­i­fi­ca­tion of de­f­i­n­i­tions rather than re­lat­ed to flu­dara­bine use or CMC man­u­fac­tur­ing is­sues that have plagued oth­er T cell ther­a­pies. ADAP plans to re­spond to the FDA short­ly and ex­pects the FDA to take 30 days to re­view their re­spons­es, re­sult­ing in a de­lay in the tri­al time­line."
What­ev­er the case, Adap­ti­m­mune shares slipped 4% in af­ter mar­ket trad­ing as some ner­vous in­vestors fret­ted.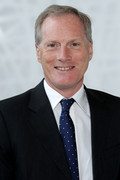 James No­ble, Adap­ti­m­mune CEO
"Adap­ti­m­mune is run­ning a num­ber of dif­fer­ent stud­ies with its NY-ESO pro­gram and con­tin­ues to en­roll pa­tients in syn­ovial sar­co­ma, ovar­i­an, and lung can­cer tri­als in the U.S.," said James No­ble, Adap­ti­m­mune CEO, in a state­ment. "We have been in di­a­logue with the FDA since achiev­ing break­through sta­tus ear­li­er this year and this par­tial clin­i­cal hold re­quires a num­ber of ques­tions to be an­swered be­fore we can start a new MR­CLS tri­al in­tend­ed to be used for reg­is­tra­tion pur­pos­es. We will be pro­vid­ing a full re­sponse to the FDA short­ly and will up­date the mar­kets when we have fur­ther news to re­port."
Adap­ti­m­mune's lead pro­gram is a SPEAR T-cell ther­a­py tar­get­ing the NY-ESO can­cer anti­gen. The com­pa­ny is a spe­cial­ist in TCR tech.