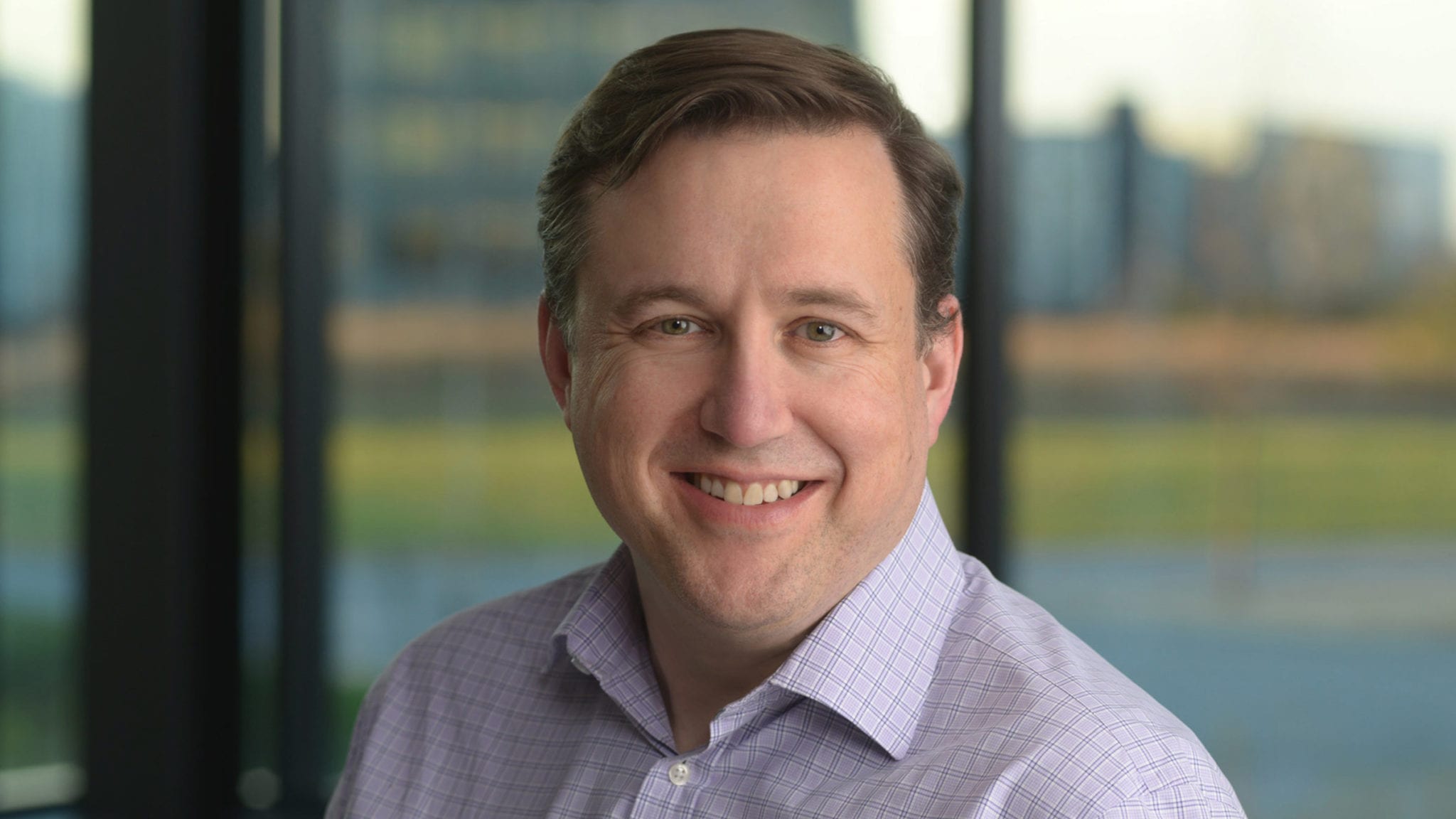 Adrian Rawcliffe, Adaptimmune CEO
Adap­ti­m­mune says it's (near­ly) ready to head to the FDA with TCR can­cer ther­a­py
Six months af­ter an ini­tial re­veal at AS­CO, Adap­ti­m­mune is back in the lime­light with new da­ta Thurs­day. And the com­pa­ny be­lieves it now has enough to go to reg­u­la­tors for what would be the first-ever TCR ther­a­py.
The biotech's afa­mi-cel pro­gram put out up­dat­ed fig­ures Thurs­day morn­ing with re­searchers not­ing as of Sept. 1, 16 of 47 pa­tients saw their tu­mors shrink while on the ex­per­i­men­tal treat­ment. It's good enough for a 34% over­all re­sponse rate and, while low­er than the May up­date of 39%, makes Adap­ti­m­mune con­fi­dent enough to say the study will reach its pri­ma­ry end­point.
Though the fi­nal da­ta cut is ex­pect­ed by the end of the year, "it is math­e­mat­i­cal­ly im­pos­si­ble not to meet the pri­ma­ry end­point," CEO Adri­an Raw­cliffe told End­points News. Fol­low­ing dis­cus­sions with the FDA, the biotech had set an 18% re­sponse rate as an ac­cept­able thresh­old to meet the pri­ma­ry.
"If you as­sume all fu­ture pa­tients will not re­spond," he added, "the ones that have yet to be as­sessed, the tri­al will still meet the pri­ma­ry end­point."
De­spite Raw­cliffe's rosy pic­ture, in­vestors didn't ap­pear too con­vinced as Adap­ti­m­mune shares $ADAP closed down about 9% in Thurs­day trad­ing.
As the tri­al ap­proach­es its end, Raw­cliffe not­ed that the way in which re­spons­es are clas­si­fied may have changed for some pa­tients as in­de­pen­dent in­ves­ti­ga­tors chimed in, lead­ing to the low­er nu­mer­i­cal fig­ure. Raw­cliffe said it's the main rea­son two pa­tients who were pre­vi­ous­ly said to have achieved com­plete re­spons­es are no longer la­beled as such.
Nev­er­the­less, the biotech is pre­pared to sub­mit its BLA next year once the fi­nal da­ta are ready. Raw­cliffe de­scribed Adap­ti­m­mune is "very com­fort­able" with the whole da­ta pack­age as it stands and high­light­ed the study's dura­bil­i­ty mea­sures. Even though 75% of re­spon­ders are still re­ceiv­ing treat­ment, the tri­al has not reached me­di­an du­ra­tion of re­sponse.
Pa­tients' re­sponse times stretch from about four weeks to more than 65 weeks.
Adap­ti­m­mune had en­rolled pa­tients with two types of sar­co­mas: ad­vanced syn­ovial sar­co­ma or myx­oid/round cell li­posar­co­ma. By each can­cer, the ORR was 36% in syn­ovial sar­co­ma pa­tients and 25% for those with MR­CLS. Pa­tients with these can­cers gen­er­al­ly don't have many treat­ment op­tions af­ter chemo, Raw­cliffe said, and the five-year mor­tal­i­ty rate is around 70-80%.
Now look­ing to­ward its reg­u­la­to­ry fu­ture, Adap­ti­m­mune may like­ly face sim­i­lar ques­tions as oth­er com­pa­nies that have brought forth cell ther­a­pies. TCR is sim­i­lar to CAR-Ts, in that a pa­tient's cells are re­moved, re-en­gi­neered and re­placed to tar­get can­cer cells, but TCR goes af­ter a dif­fer­ent pro­tein.
TCRs have his­tor­i­cal­ly been met with a lot of skep­ti­cism, both from re­searchers and in­vestors, but this is the sec­ond time this week a biotech is tout­ing new da­ta. Im­mat­ics re­vealed an ear­ly-stage study that saw eight of 16 pa­tients reg­is­ter an ob­jec­tive re­sponse against a range of sol­id tu­mor types on Tues­day.
Raw­cliffe him­self ad­mit­ted the com­pa­ny has al­ready been asked about its CMC process­es. It's been at the top of the to-do list in the six months since AS­CO, how­ev­er, and the CEO is con­fi­dent every­thing will be in or­der when the FDA comes knock­ing.
"There's been five cell ther­a­pies ap­proved to date, and they all came with chal­lenges of their own," Raw­cliffe said. "Very few of those chal­lenges were re­lat­ed to the clin­i­cal da­ta, so any­body who tells you this is easy, or that there is ze­ro risk as­so­ci­at­ed with it, is liv­ing in cloud cuck­oo land."