Aeter­na Zen­taris shares evis­cer­at­ed by its lat­est late-stage drug dis­as­ter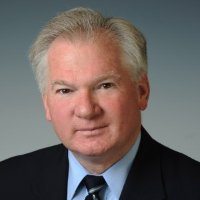 David Dodd, Aeter­na Zen­taris
When Aeter­na Zen­taris $AEZS planned a move to Charleston, SC, a cou­ple of years ago, the biotech promised to cre­ate a batch of new jobs as it wres­tled to make a come­back fol­low­ing a sting­ing FDA re­jec­tion of its lead drug. This morn­ing, though, the com­pa­ny sim­ply added to its litany of set­backs.
Billed by at least one an­a­lyst as the fu­ture of the com­pa­ny, the biotech an­nounced that its drug Zop­trex failed a Phase III study for ad­vanced en­dome­tri­al can­cer. And now it's sim­ply wash­ing its hands of the drug and go­ing back to see if they can wres­tle an ap­proval for an old drug that's al­ready been re­ject­ed by the FDA.
Shares of Aeter­na Zen­taris were evis­cer­at­ed, drop­ping 57% in pre-mar­ket trad­ing.
In­ves­ti­ga­tors said the biotech's drug looked re­mark­ably like the dox­oru­bicin com­par­i­son arm. Zop­trex scored a 10.9 month over­all sur­vival rate com­pared to 10.8 months for dox­oru­bicin. The sec­ondary end­points were al­so a match.
That re­sult fol­lows a Phase III fail­ure of their lead drug Macrilen in Jan­u­ary, which the FDA re­ject­ed three years ago. Aeter­na Zen­taris said it was con­sid­er­ing what next steps, if any, it would take on the drug af­ter the con­fir­ma­to­ry study end­ed in fail­ure. Then weeks lat­er the com­pa­ny added that the FDA had spelled out the ad­di­tion­al da­ta need­ed that could lead to an ap­proval. And this morn­ing, faced with a sep­a­rate dis­as­ter, they are now talk­ing not on­ly about pur­su­ing the new drug ap­pli­ca­tion, but mar­ket­ing plans as well.
It's a tough sale, though, as the last bit of cred­i­bil­i­ty at the com­pa­ny takes a bruis­ing hit.
CEO David Dodd had this to say:
Our fo­cus has now shift­ed en­tire­ly to fil­ing our new drug ap­pli­ca­tion for Macrilen and, if the prod­uct is ap­proved, to its com­mer­cial launch as soon as pos­si­ble. We will al­so op­ti­mize our re­sources to be con­sis­tent with our fo­cus on Macrilen-re­lat­ed ef­forts. We con­tin­ue to be­lieve in the po­ten­tial that Macrilen pro­vides for us to be­come a fo­cused spe­cial­ty phar­ma­ceu­ti­cal com­pa­ny. Our in­ten­tion is to sub­mit the Macrilen NDA in the third quar­ter of 2017 and, if the prod­uct re­ceives FDA ap­proval, to com­mer­cial­ly launch the prod­uct in the first quar­ter of 2018.