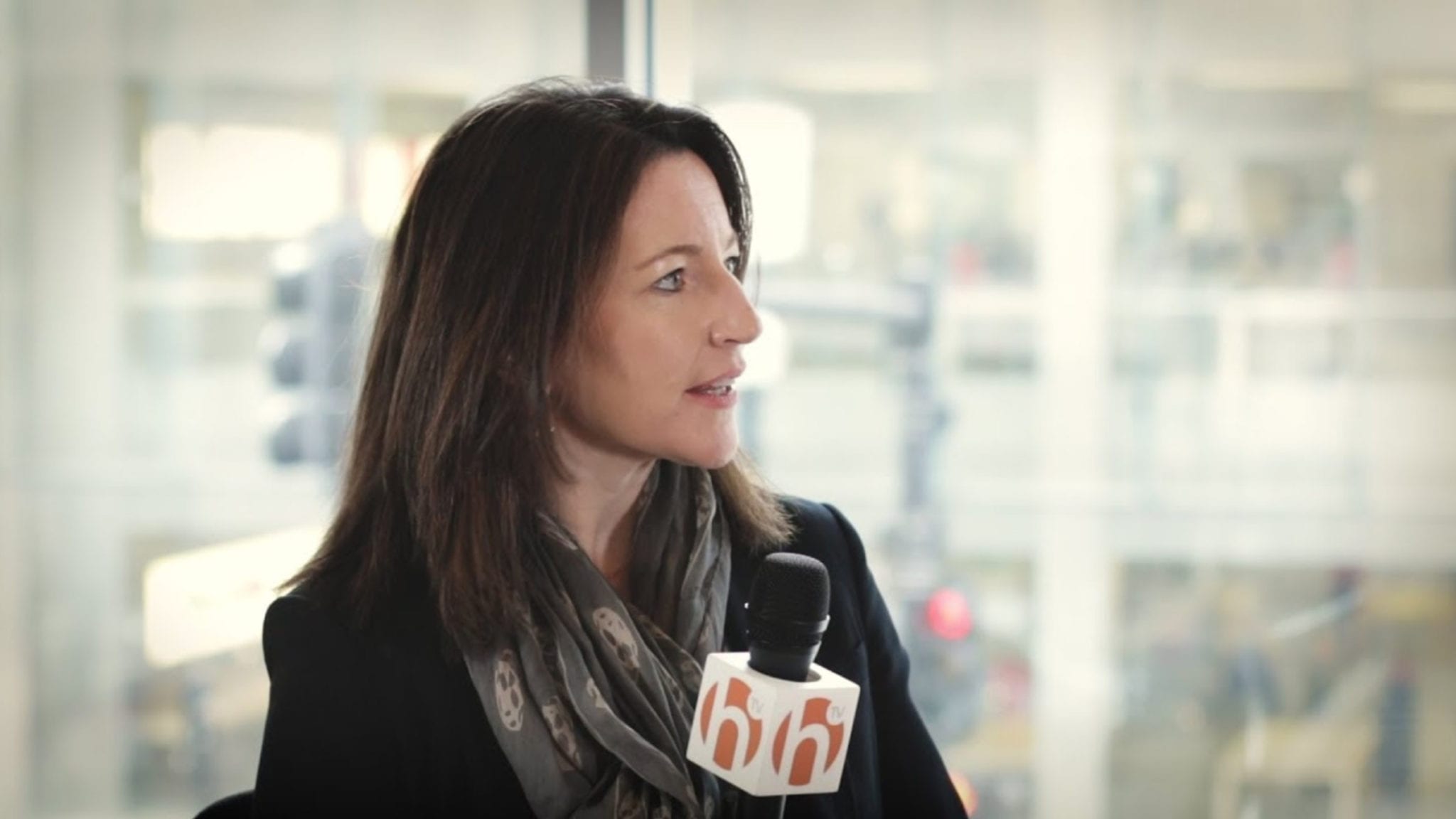 Carolyn Magill, Aetion CEO (via YouTube)
Ae­tion push­es Se­ries B to $82M as pan­dem­ic puts re­al-world ev­i­dence un­der the spot­light
For­mer FDA chief Scott Got­tlieb's fa­vorite re­al-world ev­i­dence plat­form is get­ting a new stream of cash, as it nears what will like­ly be the biggest test of the young com­pa­ny so far.
Ae­tion, the New York health tech start­up, has for the sec­ond time raised an ex­ten­sion to their Se­ries B, adding $19 mil­lion from J&J's VC arm, Green­spring As­so­ci­ates and ED­BI to bring their round to $82 mil­lion. Got­tlieb, who cham­pi­oned re­al-world ev­i­dence as com­mis­sion­er and lat­er joined the com­pa­ny's board, said in a state­ment that the new cash would help fu­el a glob­al ex­pan­sion.
The fund­ing comes as a pan­dem­ic has rapid­ly trans­formed ques­tions around the use­ful­ness of re­al-world da­ta from a sub­ject for bio­phar­ma wonks de­bat­ing the near-fu­ture of drug de­vel­op­ment, to an is­sue that has — of­ten du­bi­ous­ly — rapid­ly in­formed and changed treat­ment de­ci­sions around the globe. And it comes as Ae­tion, in part­ner­ship with the FDA and a long list of oth­er or­ga­ni­za­tions, looks to prove their plat­form can give ear­li­er and broad­er look at treat­ments for a nov­el virus, sep­a­rat­ing them from a field that ex­perts say has yet to turn in much use­ful in­fo and is filled with flawed ap­proach.
"You could ar­gue that nev­er have our in­sights been more im­por­tant," CEO Car­olyn Mag­ill told End­points News.
Re­searchers turned to re­al-world da­ta ear­ly in the pan­dem­ic for the first signs of what was work­ing and what wasn't, but the re­sults of­ten left some­thing to be de­sired. Most no­tably, two in­flu­en­tial stud­ies that looked at hy­drox­y­chloro­quine use around the world were pulled from top jour­nals af­ter it emerged that some of the da­ta were flawed. Lat­er, Gilead used a re­al-world com­para­tor in one tri­al to try to prove remde­sivir im­proved sur­vival — a method prompt­ly pil­lo­ried by out­side ex­perts.
And just this past week, con­tro­ver­sy erupt­ed af­ter the FDA au­tho­rized con­va­les­cent plas­ma based on ob­ser­va­tion­al da­ta from tens of thou­sands of pa­tients who re­ceived it un­der an ex­pand­ed pro­to­col (which dif­fers slight­ly from re­al-world ev­i­dence plat­forms). The da­ta and analy­sis were re­gard­ed as sound, but re­searchers dif­fered on whether it met the bar for an au­tho­riza­tion.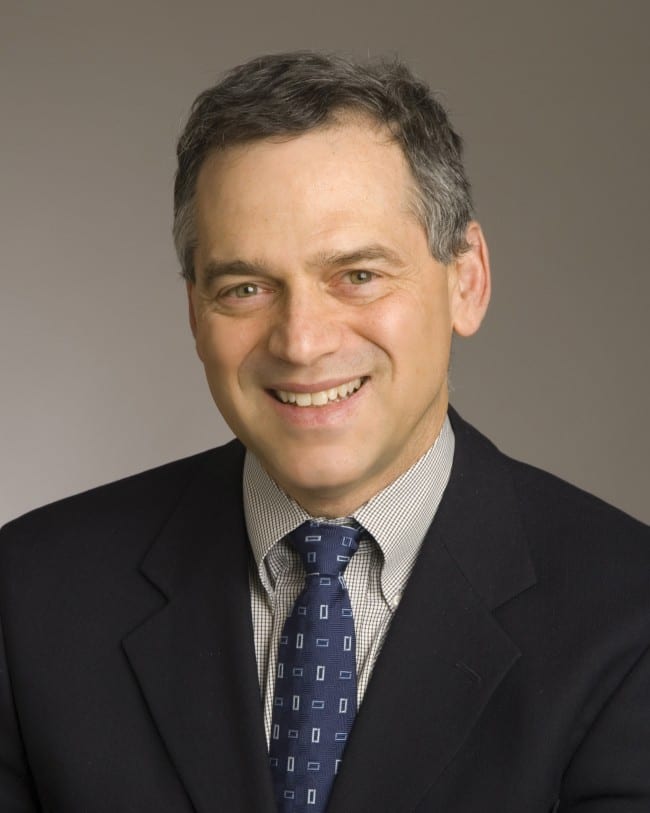 Har­lan Krumholz
Asked about re­al-world da­ta dur­ing the pan­dem­ic, Yale car­di­ol­o­gist and health out­comes re­searcher Har­lan Krumholz said such analy­ses had "awe­some po­ten­tial" but that sci­en­tists still need­ed to agree on stan­dards that dif­fer­en­ti­ate good analy­ses from shod­dy ones.
"To date, there are few ex­am­ples [where] these types of stud­ies have tipped the bal­ance," Krumholz, who di­rects Yale's cen­ter for out­comes re­search and eval­u­a­tion, said via email
For Mag­ill, the hy­drox­y­chloro­quine de­ba­cle un­der­scored the need for plat­forms like Ae­tion's, where there are guard-rails in place to en­sure da­ta is ex­tract­ed and an­a­lyzed in rig­or­ous ways.
"There are key as­pects of prin­ci­pled data­base epi­demi­ol­o­gy that we think should be in­cor­po­rat­ed in­to every study," she said. "And I think what we saw with hy­drox­y­chloro­quine, for ex­am­ple, re­in­forces that no­tion."
In April, Ae­tion an­nounced a part­ner­ship with HealthVer­i­ty to build a re­al-time treat­ment track­er, al­low­ing doc­tors and re­searchers to look at how Covid-19 prac­tice is chang­ing day-by-day. Re­cent­ly, Mag­ill said, the track­er spot­light­ed how quick­ly physi­cians adopt­ed dex­am­etha­sone af­ter a UK team showed it im­proved sur­vival in se­vere pa­tients.
In May, they teamed with the FDA to use re­al-world ev­i­dence to learn more about the Covid-19 dis­ease pro­gres­sion and how treat­ments and di­ag­nos­tics were be­ing used. The ef­fort emerged out of the Covid-19 Ev­i­dence Ac­cel­er­a­tor, a broad­er ini­tia­tive from the Rea­gan-Udall Foun­da­tion and Friends of Can­cer Re­search. Mag­ill said they are par­tic­u­lar­ly look­ing at dif­fer­ences in how the dis­ease pro­gress­es and how pa­tients from dif­fer­ent pop­u­la­tions are treat­ed.
So far, Ae­tion has pub­lished lit­tle on Covid-19: most no­tably a study with Brigham and Women's Hos­pi­tal on ace in­hibitors and hos­pi­tal­iza­tion risk. They have al­so looked at dif­fer­ences be­tween hy­drox­y­chloro­quine users and non-users, Mag­ill said. The di­rect use­ful­ness of that analy­sis is like­ly lim­it­ed — hy­drox­y­chloro­quine has been shown to have lit­tle ef­fect in mul­ti­ple tri­als and is no longer wide­ly used for Covid-19— but Mag­ill said it in­formed how they do fu­ture analy­ses and set up com­par­isons.
Now, the com­pa­ny is prepar­ing to aid vac­cine mak­ers on the post-ap­proval mon­i­tor­ing that the FDA and HHS have said will be es­sen­tial for en­sur­ing the safe­ty of a vac­cine. Mag­ill de­clined to dis­close which vac­cine pro­duc­ers it worked with, but the com­pa­ny has pre­vi­ous­ly an­nounced a part­ner­ship with Sanofi. And J&J was a con­trib­u­tor to their lat­est round.
The mon­i­tor­ing will present new chal­lenges in safe­ty mon­i­tor­ing, Mag­ill said, ones they are prepar­ing for now.
"You can imag­ine that these vac­cines are new, and any­time some­thing is new there is no prece­dent and da­ta could be col­lect­ed in dif­fer­ent ways, de­pend­ing on the health sys­tem, de­pend­ing on who's ad­min­is­ter­ing the vac­cine, as an ex­am­ple, where you are ge­o­graph­i­cal­ly," she said. "And all of that has im­pli­ca­tions on the re­al world da­ta."