Af­fimed hangs on­to Genen­tech al­liance af­ter drop­ping strand­ed PhI pro­gram as CSO ex­its
Sev­en months in­to the full clin­i­cal hold the FDA slapped on its Phase I AFM11 pro­gram fol­low­ing a pa­tient death, Af­fimed is scrap­ping the drug al­to­geth­er to fo­cus on two oth­er ear­ly-stage in­nate cell en­gagers — and it will be do­ing so, for now, with­out a CSO.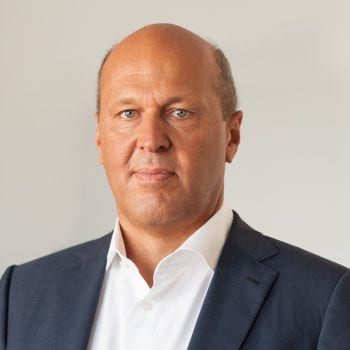 Adi Hoess Af­fimed
The Ger­man biotech made the de­ci­sion af­ter hear­ing from reg­u­la­tors ear­li­er this month that ad­di­tion­al da­ta would be re­quired be­fore they might re­sume work on the CD19/CD3-​tar­get­ing T cell en­gager said CEO Adi Hoess on a con­fer­ence call. Run­ning a nim­ble small biotech op­er­a­tion, he ex­plains, re­quires a com­mit­ment to the ef­fi­cient al­lo­ca­tion of time and re­sources.
That leaves AFM13 and AFM24 — both of which en­gage CD16A in im­mune cells — the stars of the show. The for­mer tar­gets CD30 in tu­mor cells, while the lat­ter is de­signed to bind with EF­GR.
In­vestors did not take the news well, send­ing shares $AFMD down 10% to $2.96.
As part of the same up­date, Af­fimed no­ti­fied in­vestors that CSO Mar­tin Tred­er will be leav­ing his role for new op­por­tu­ni­ties but will re­main as a con­sul­tant.
Hoess notes that he has a strong team and is in no rush, if ever, to re­place Tred­er. In the mean­time, COO Wolf­gang Fis­ch­er will over­see the dis­cov­ery and pre­clin­i­cal ef­forts.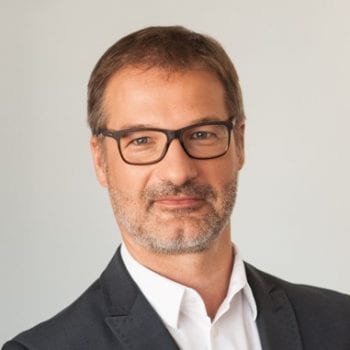 Mar­tin Tred­er Af­fimed
These changes cap a tu­mul­tuous year for Af­fimed since Genen­tech signed up for a part­ner­ship with $96 mil­lion up­front, spik­ing the stock al­most ver­ti­cal­ly. Not long af­ter, the biotech doc­u­ment­ed the death of one pa­tient and a life-​threat­en­ing re­ac­tion in two oth­ers in a high-​dose group of AFM11 and halt­ed the tri­al be­fore the FDA man­dat­ed a hold.
The part­ner­ship is still alive and well, Hoess said, high­light­ing re­cent mile­stone pay­ments from the Big Biotech part­ner as they work to col­lect up to $5 bil­lion in biobucks.
---
Im­age: Shut­ter­stock