Af­ter a $200M fi­nanc­ing, High­land Ther­a­peu­tics falls silent on AD­HD drug's fate as PDU­FA sails by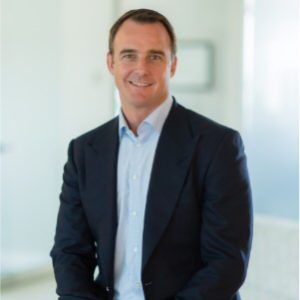 David Lick­r­ish
Back at the be­gin­ning of this year, the folks at Toron­to-based High­land Ther­a­peu­tics cel­e­brat­ed a $200 mil­lion fi­nanc­ing com­plet­ed through Mor­gan Stan­ley. That cash, they said, would go to com­mer­cial­iz­ing their AD­HD drug HLD200 through their whol­ly owned sub­sidiary Iron­shore, tout­ing a drug they have fre­quent­ly her­ald­ed as a break­through in the field as it faced a Ju­ly 30 PDU­FA date. They even hired some Shire vets to help grab mar­ket share.
But that PDU­FA dead­line has come and gone and there's no word on what the FDA has done with it. And the com­pa­ny CEO tells me there isn't go­ing to be.
Con­tact­ed by phone, David Lick­r­ish told me ear­li­er to­day that "we're still in dis­cus­sions with the agency." Pressed that the FDA would ei­ther re­ject the drug, OK it or de­lay the de­ci­sion — pick one — Lick­r­ish told me I'd caught him at a bad time and he'd get back to me.
In an email, he stuck with no com­ment.
With re­spect to the fil­ing, as a pri­vate­ly held com­pa­ny, and for com­pet­i­tive rea­sons, we are not com­ment­ing on the sta­tus of our NDA. Hav­ing said that our pack­age con­tained 10 tri­als in­clud­ing two piv­otal stud­ies which at­tempt to eval­u­ate AD­HD dur­ing both the ear­ly morn­ing rou­tine and evening rou­tine pe­ri­ods, us­ing rat­ing scales not cur­rent­ly in Clin­i­cal Out­comes and As­sess­ment Com­pendi­um. Be­yond this we won't be com­ment­ing fur­ther on the on­go­ing in­ter­ac­tions with the Agency.
I asked the FDA for com­ment, which has stuck with a strict no com­ment pol­i­cy of its own be­fore Scott Got­tlieb ar­rived and ad­vo­cat­ed pub­lish­ing the CRLs.
They haven't changed — yet. Their re­sponse:
Please un­der­stand that in­for­ma­tion about an ap­pli­ca­tion is con­fi­den­tial un­less it has been pub­licly dis­closed by a spon­sor.
At the time of the fi­nanc­ing in Jan­u­ary, Craig Lewis, pres­i­dent of Iron­shore Phar­ma­ceu­ti­cals, cel­e­brat­ed the com­pa­ny's loom­ing trans­for­ma­tion from an R&D com­pa­ny to a full-fledged op­er­a­tion with a com­mer­cial­iza­tion wing. HLD200, he said in a state­ment, was on its way to be­com­ing a stan­dard ther­a­py for AD­HD. He added: "Our com­mer­cial or­ga­ni­za­tion is be­ing pur­pose-built with this ob­jec­tive in mind."
In the mean­time, the com­pa­ny al­so her­ald­ed the ar­rival of two Shire vet­er­ans — Bar­ry K. Her­man as SVP, head of med­ical af­fairs and Paul J. Casano­va as SVP of sales. Shire has a ma­jor AD­HD fran­chise.
I would sus­pect that af­ter all the buildup, an ap­proval would have been shout­ed from the roof tops. So there may well have been at least been a snag in their plans. Or worse. The way the rules work now, a pri­vate com­pa­ny is free to say what­ev­er it likes. Or noth­ing at all.