Af­ter a crush­ing PhI­II fail­ure, Cy­to­ki­net­ics says its next-gen mus­cle drug is lin­ing up well in PhII — but big chal­lenges loom
For the past 6 months, Cy­to­ki­net­ics $CYTK CEO Robert Blum has been hold­ing things to­geth­er in the wake of a dev­as­tat­ing late-stage dis­as­ter that swept away its lead mus­cle drug. He takes pride in the fact that he was able to sol­dier on with­out gut­ting the staff. And now the biotech and its part­ners at Astel­las are step­ping for­ward with their fol­low-up drug — look­ing to per­suade in­vestors that they can learn from the griev­ous set­back and make a come­back in the field of strength­en­ing pa­tients af­flict­ed by a range of ail­ments.
It's not go­ing to be easy or quick. In­vestors took a close look at the da­ta to­day and the fall­out end­ed dri­ving the biotech's stock down 17%.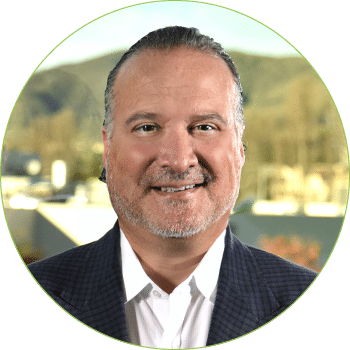 Robert Blum
Ini­tial­ly cod­ed CK-2127107 and now called relde­sem­tiv — which re­places the de­funct tirasem­tiv — Blum touts the new con­tender as be­ing a safer, bet­ter ap­proach to amp­ing up mus­cles. Tirasem­tiv, he says, was done in by the fact that the drug pen­e­trat­ed the blood brain bar­ri­er, caus­ing dizzi­ness and lim­it­ing dos­ing. This time around, he says, their next-gen ap­proach won't have that lim­i­ta­tion.
Now in a line­up of mid-stage stud­ies, in­ves­ti­ga­tors for the com­pa­ny rolled out the first snap­shot of Phase II da­ta for spinal mus­cu­lar at­ro­phy. And the da­ta raise some ques­tions, even as Blum high­lights the dose ef­fect among the 70 pa­tients.
Not sur­pris­ing­ly, the low 150 mg dose used in the study failed to gen­er­ate a sta­tis­ti­cal­ly sig­nif­i­cant re­sult for a 6-minute walk test — one of the stan­dard end­points avail­able to de­vel­op­ers in the are­na. That's not un­usu­al in a study like this, which goes in search of ham­mer­ing out the right dose to go in­to a reg­is­tra­tion study. The 450 mg did get to sta­tis­ti­cal sig­nif­i­cance at 4 weeks, and then slipped be­low a sig­nif­i­cant re­sponse at 8 weeks.
Ac­cord­ing to re­searchers, the 450 mg dose of the drug in­creased walk­ing dis­tance by 35.63 me­ters (p= 0.0037) at week four and 24.89 me­ters (with a p val­ue of 0.0584) at week eight rel­a­tive to place­bo. There was al­so a sig­nif­i­cant in­crease in Max­i­mal Ex­pi­ra­to­ry Pres­sure —which mea­sures res­pi­ra­to­ry mus­cles — at the low and high dose at 8 weeks, but nei­ther dose scored un­der the 0.05 mark at 4 weeks, which sug­gests a pos­si­ble im­prove­ment over time.
I asked Blum about the 6-minute test re­sults. Slid­ing ef­fi­ca­cy over a short pe­ri­od like that — a shift al­so seen in the low­er dose arm of the study — could sig­ni­fy that the drug has on­ly a tran­sient ef­fect, which could prove a se­ri­ous threat.
Blum, though, bat­ted it back, in­sist­ing that the down­ward shift was due sole­ly to the small pa­tient pop­u­la­tion in­volved. Re­searchers have the chance to dou­ble up on that dose in a piv­otal study, he adds. And fu­ture work would al­so ex­tend out end­points on ef­fi­ca­cy to 12 weeks.
"That's with­in the noise of sta­tis­tics this size," the CEO says. "We don't see that as a ta­per­ing."
"This is the first of four such stud­ies," adds the CEO. "These da­ta lend sup­port for the mech­a­nism and the mol­e­cule. We know relde­sem­tiv is more po­tent, more pen­e­tra­ble in­to mus­cle."
Re­searchers at Cy­to­ki­net­ics and Astel­las are now fo­cused on ALS, COPD and frailty in the el­der­ly, though they may even­tu­al­ly go down the path of sar­cope­nia as the FDA works on new reg­u­la­to­ry path­ways for ag­ing. This par­tic­u­lar pro­gram, says Blum, isn't di­rect­ly com­pet­i­tive with the oth­er SMA drugs in the clin­ic, such as the one PTC and Roche are re­port­ing on to­day, or Bio­gen's pi­o­neer­ing Spin­raza. A drug like theirs can be nice­ly com­ple­men­tary to any oth­er drugs tar­get­ed di­rect­ly at the dis­ease.
Where do they go from here? Blum isn't talk­ing time­lines yet, as he cau­tious­ly moves for­ward to­ward fi­nal­iz­ing an­oth­er piv­otal tri­al. Fail­ure isn't go­ing to be an op­tion.